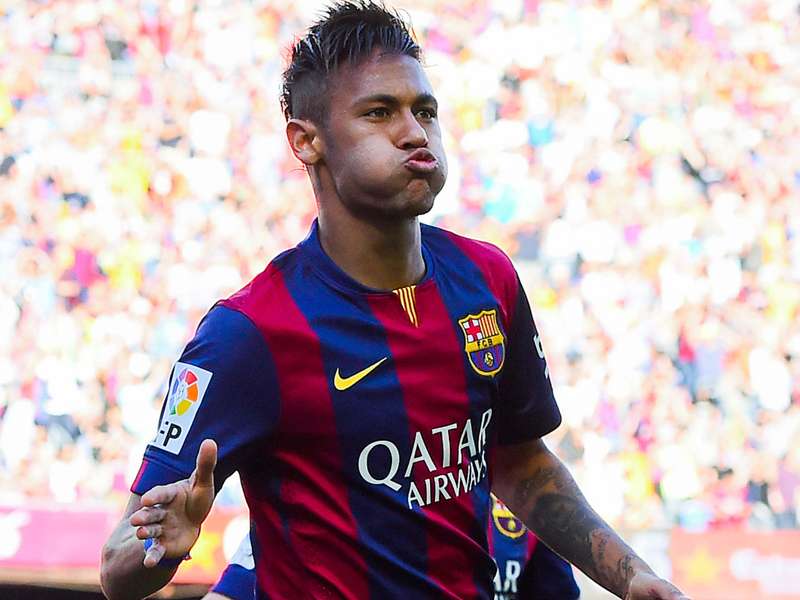 Santos has confirmed it plans launch legal proceedings against Neymar, his father and Barcelona over the transfer that took the attacker to Camp Nou in 2013.
The club has alleged it should have received more money than the 17.1 million euros it was paid two years ago after being misled by the Catalans.
Santos president Modesto Roma Jr told reporters at a news conference: "Yesterday [Thursday], Santos has made an official complaint to FIFA against Barcelona, Mr. Neymar da Silva Santos Jr., Neymar Silva Santos and Neymar Sport Marketing Ltda.
"On May 31, two years wil have passed since Santos and the mentioned agreed on a transfer contract where the player's rights were sold to Barcelona for €17.1 million, plus a clause of €2m if the players is among the finalists for the Fifa Ballon d'Or.
"Therefore, with these proofs, Santos then got to know that the values for the player's negotiation rose to the sum of €83.371 million. Santos considers that Barcelona, Neymar and his company owe this club a compensation, and judges that the Barcelona directors may suffer sanctions for this."
In a separate case in Spain, Barca president Josep Maria Bartomeu and former chief Sandro Rosell already have been charged with tax fraud for their part in the deal.