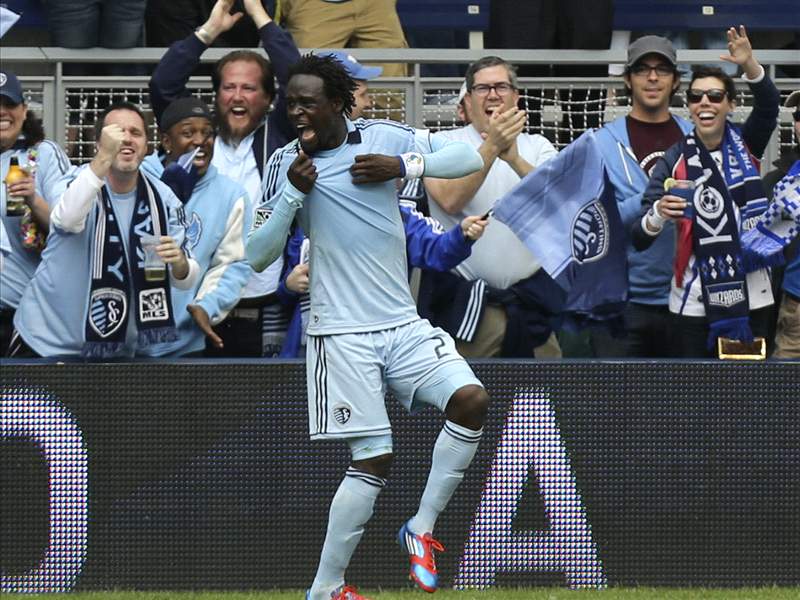 Kei Kamara is headed back to England, this time on a permanent move.

The Sporting Kansas City forward rejoined the MLS side in May after a winter loan move to Norwich City, but he is headed to League Championship outfit Middlesbrough on a two-year deal, according to Sky Sports. Kamara confirmed the move on his own personal Twitter account before Sporting KC announced the transfer.

"Over the last four-plus years Kei's progression as a player has been tremendous," Sporting KC manager Peter Vermes said in a team release. "We appreciate his service to the team and to the club and we wish nothing but the best for him and his next challenge as a player."

Kamara scored seven goals in 15 games with Sporting KC this season after tallying 30 goals in the previous three seasons. The 29-year-old Sierra Leone international also scored one goal in 11 games with Norwich City. He scored a late equalizer against Everton at Carrow Road on Feb. 23, a game that Norwich went onto win deep into stoppage time.

As part of his loan agreement in the winter, Kamara had signed an extension with Sporting KC and MLS when Norwich City passed on the option to purchase his contract outright, giving the club the benefit of either having him for longer or increasing the likelihood it would receive a substantial fee in the event he was sold.

The emergence of young strikers Soony Saad and Dom Dwyer gave Sporting KC the flexibility to move Kamara, but the transfer leaves Sporting KC without one of its most dependable players for the stretch run of the MLS season. Unlike last season when the club let Roger Espinoza go to Wigan Athletic for free at the end of the campaign, it will at least receive the financial boon of the transfer fee. Reports from the UK suggest the fee -- of which Sporting KC will receive two thirds and the league collects the rest -- is in the $1.3-2 million range, but neither the clubs nor MLS have confirmed that. Sporting KC deemed it "substantial" in its release.