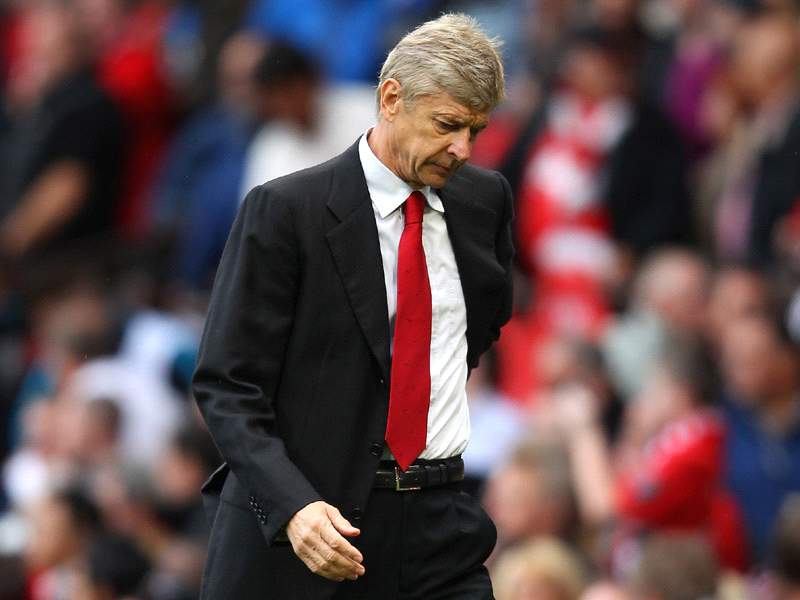 MANCHESTER, England -- Arsenal manager Arsene Wenger revealed the club will look to sign three more players before the transfer window closes after its "humiliating" 8-2 defeat at Manchester United on Sunday.
Wenger says he expects to sign South Korean striker Park Chu Young and wants to add another midfielder and defender to the squad as he comes under pressure from Gunners fans to spend in the transfer market following the high-profile sales of Samir Nasri and Cesc Fabregas.
"We're working very hard on transfers. We're close to signing a striker [Park] at the moment and we want a defender and a midfielder as well," Wenger said. "I say I'm very open to finding the right players. If we find the right players we will sign them. We have the money to sign the right players – if we find them we'll do it.
"We have 20 people working on it, I'm not the only one.
The Londoners have registered just one point from their opening three Premier League games of the season and were completely destroyed by a rampant United side at Old Trafford.
"After a game like that it's terribly painful," Wenger said. "It hurts, it was humiliating. We were short in some areas, we had eight players out and they had class. They punished us in front of goal."
Wenger accepts he is under pressure at the moment but he is adamant he will not quit Arsenal, adding that he feels he has earned the right to be judged at the end of the season after 15 years in charge of the club.
"I'm in a public job and I have to accept that," the Frenchman said. "I make the right decisions for the club and I will continue to try to do that. The players we have sold I also brought to the club."