Who Played Well?
The USA backline, which looked so shaky in games prior to the opening USA World Cup game, did the lion's share of the heroic work in order to help the American preserve a result.
Howard was outstanding in goal, making several near-miraculous saves to deny England time and again. The Everton goalkeeper played despite a knock early on in the match by hefty Emile Heskey. Howard's effort started to frustrate England, and may have led to misses partly because their players started to shoot for the extreme corners in order to best Howard.
Oguchi Onyewu improved as the match went on, proving that he is indeed getting his game legs back. DeMerit was also solid for most of the match, and Steve Cherundolo was lively going forward without giving up too much defensively.

Who Played Poorly?
Carlos Bocanegra was repeatedly beaten for speed by Aaron Lennon, leaving England to attack repeatedly on that side all night. Also, it forced the midfielder on that side to defend in tandem with Bocanegra and compromised the USA's ability to attack. To Bocanegra's credit, he gutted out the situation, continually chasing Lennon again ang again.

Who Should Bradley start?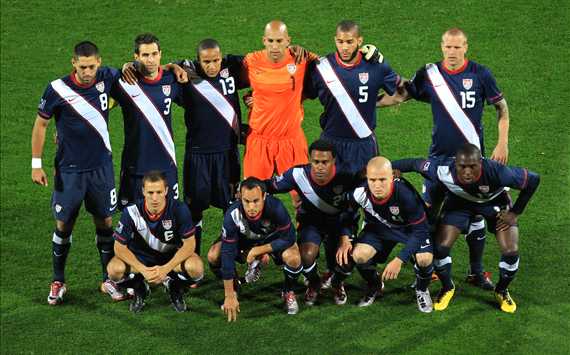 It may not be necessary to replace Bocanegra, as Slovenia is unlikely to have anyone quite as fast as Lennon, but if they do, that is the weakest point at present that needs to be addressed.
DaMarcus Beasley is a possible option in that position, as is Jonathan Spector.
The 2010 World Cup is fast approaching, so keep up to date with all the news at Goal.com's World Cup homepage and join Goal.com USA's Facebook fan page!