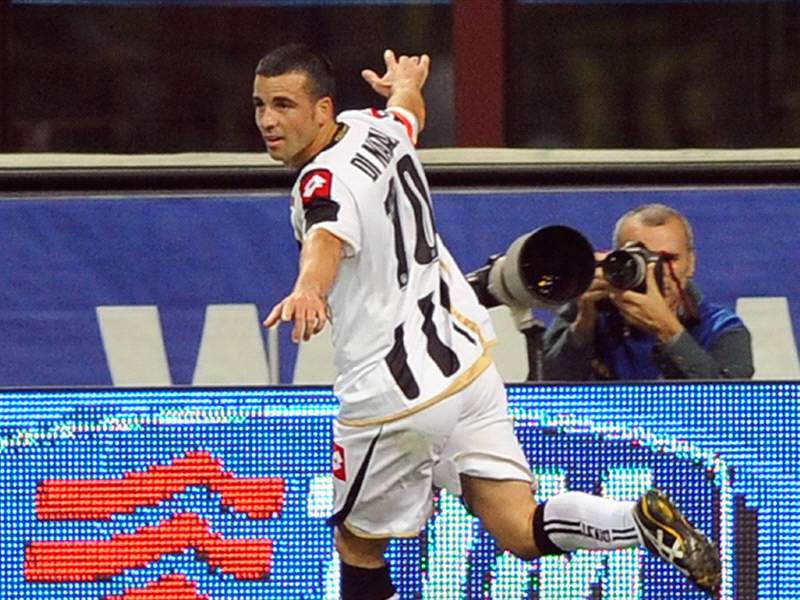 For those who haven't watched Antonio Di Natale in action, comparison with Fernando Torres will sound ridiculous. For those who have watched the Udinese striker in action, comparison with the Liverpool hitman will sound even more preposterous. But try telling that to Gianluca Zambrotta,
who recently said that Di Natale is as good as Torres.
Comparing the Italian to the Spaniard would be like comparing the most popular columnist in your small, local newspaper to Charles Dickens. True, Dickens himself began his literary career as a journalist, but let's admit it: at almost 33, playing for a relegation-battling club in Serie A, Di Natale is not going to write a classic.
Yet this year's top scorer in Serie A is going to the World Cup finals as potentially the most important striker for the Italian national team; if indeed the Azzurri aim to successfully defend their crown then Di Natale will have to be as good as he was for his club in 2009-2010.
And indeed he was very good. He was so good that playing for a side that secured its top flight status just days before the end of the season, he scored 29 goals - seven more than Inter's Diego Milito. He was so impressive that he broke Oliver Bierhoff's record for the Bianconeri.
The striker in Marcello Lippi's provisional Italy squad who comes close to Di Natale's 2009-2010 statistics is Giampaolo Pazzini: and he has just 19 league goals. All this for someone who has played only for Empoli and Udinese.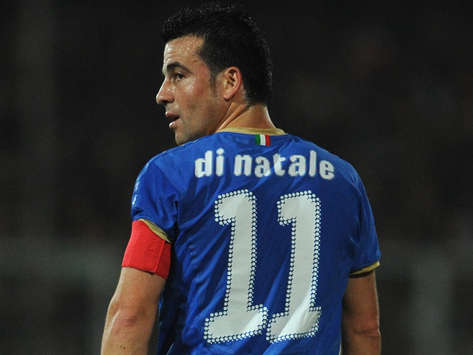 And that's exactly the problem. In 2005-2006 Di Natale became the first Italian to score in Serie A, Champions League, Uefa Cup and Coppa Italia in a single season but that was his only really big venture into Europe. His 15 years in professional football have been divided between Empoli and Udinese and in spite of getting offers to join Roma, Fiorentina and Wolfsburg in 2008, he stayed back in the comfortable surroundings of Udine, thereby exhibiting his reluctance to try a bigger challenge.
Di Natale's inexperience with a major side that plays football at the highest level week in week out, and that has the pressure to win honors, expressed itself at Euro 2008 when he was poor against the Netherlands in Italy's opening match and was subsequently dropped to the bench.
In fact, you could actually compare Milito's situation with Di Natale: until this campaign the Champions League final hero had not featured for a top side and his performances with Argentina were rather modest.
But then again, Lippi couldn't help not calling Di Natale for the World Cup. Granted, doubts persist but the 32-year-old is just coming off his best-ever season and there is a reason to believe that he could just carry it on into the World Cup.
Di Natale is no Fernando Torres but 58 goals in the past three years in what is widely presumed a defensive-minded league should surely count for something, shouldn't it?
Keep up to date with Serie A and Italy news with Goal.com's Italy page and join Goal.com USA's Facebook fan page!