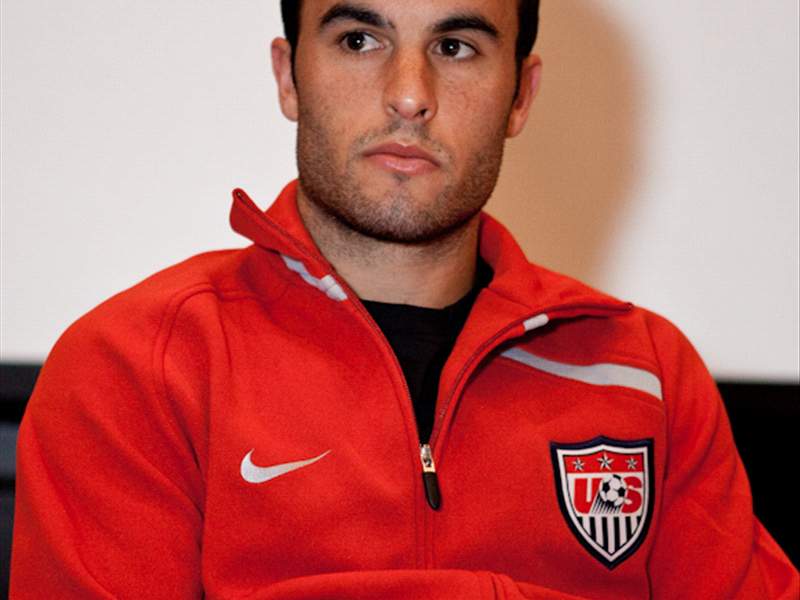 By Noah Davis
For the United States Men's National Team, Friday's 2010 World Cup draw could not have gone much better.
The Americans will be in Group C, alongside England, Slovenia, and Algeria. The Stars and Stripes play the Three Lions in Rustenburg on June 12, followed by a match in Johannesburg on the 18th with the 33rd-ranked team in the world. Bob Bradley's side finishes up June 23rd against the North African squad in Pretoria.
After receiving a brutally tough placement in the 2006 tournament, the U.S. should be favored to advance in South Africa. The team's opening match is a rematch of perhaps its greatest victory ever, a 1-0 defeat of England during the 1950 World Cup. More recently, the Americans lost 2-0 to the English in Wembley Stadium last May, although the team did not have the services of Landon Donovan.
While the first opponent poses a significant challenge, Bradley would undoubtedly rather play Fabio Capello's squad than other seeded teams Brazil or Spain. Additionally, it's a dream match up for both fanbases who will likely be the largest non-African contingents traveling to the tournament.
Drawing the English was neither the best or the worst outcome for the Americans, the U.S. caught two huge breaks when Algeria and Slovenia came out of the bowls. Both sides were arguably the weakest teams from their respective pots.
While each presents its own unique set of problems for the American coaching staff and players -- Matjaz Kek's European side showed good resolve by defeating Russia in a playoff and the Desert Foxes rebounded in impressive fashion after conceding a crushing, 95th minute goal to Egypt that forced the two teams to play a winner-take-all match in Sudan -- the Group C could have been much more difficult.
Ultimately, however, the biggest issue for the Americans isn't so much who they play, but how they play. This is a squad that can look amazing in defeating Spain, but then struggle to tie Costa Rica at home. The team has shown a tendency to give up early goals, a trend that will have to be rectified. It also struggles for consistency, but grows stronger the longer the players are together. The glorious run through this summer's Confederations Cup -- and the familiarity with South Africa gained by this experience -- will no doubt play in the Red, White, and Blue's favor.
Drawn into a dream group, the U.S. needs to advance. But for a day or so, the Americans can sit back and smile, knowing that for once archrival Mexico didn't get all the luck.
Noah Davis covers the United States Men's National Team for Goal.com.
If you follow the U.S. Men's National Team, you'll love their dedicated page on Goal.com!