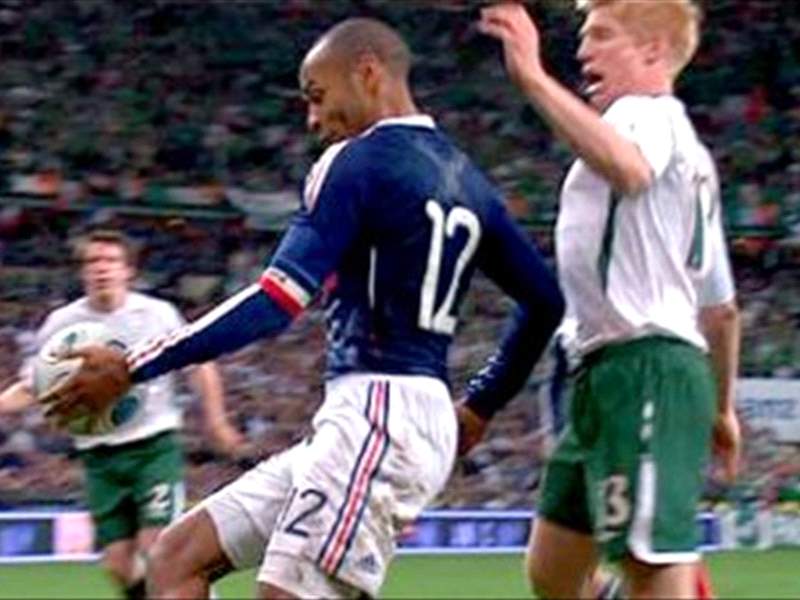 Barcelona
striker
Thierry Henry
has today issued a statement claiming that replaying
France
's controversial World Cup qualifying play-off with the
Republic of Ireland
would be "the fairest solution".
The forward, whose handball in the run-up to William Gallas's extra-time winner for Les Bleus has led to an official request from the FAI to FIFA to replay the game, admits that he controlled the ball with his hands but has denied that he is a cheat.
"I have said at the time and I will say again that, yes, I handled the ball," he said, according to
Sky Sports News
.
"I am not a cheat and never have been. It was an instinctive reaction to a ball that was coming extremely fast in a crowded penalty area.
"As a footballer you do not have the luxury of the television to slow the pace of the ball down 100 times to be able make a conscious decision.
"People are viewing slow motion version of what happened and not what I or any other footballer faces in the game.
"If people look at it in full speed you'll see that it was an instinctive reaction.
"It is impossible to be anything other than that. I have never denied that the ball was controlled with my hand. I told the Irish players, the referee and the media this after the game.
"Naturally I feel embarrassed at the way we won and feel extremely sorry for the Irish who definitely deserve to be in South Africa.
"Of course, the fairest solution would be to replay the game but it is not in my control.
"There is little more I can do apart from admit that the ball had contact with my hands leading up to our equalizing goal and I feel very sorry for the Irish."
Zack Wilson, Goal.com

Get more World Cup news with Goal.com's dedicated page.