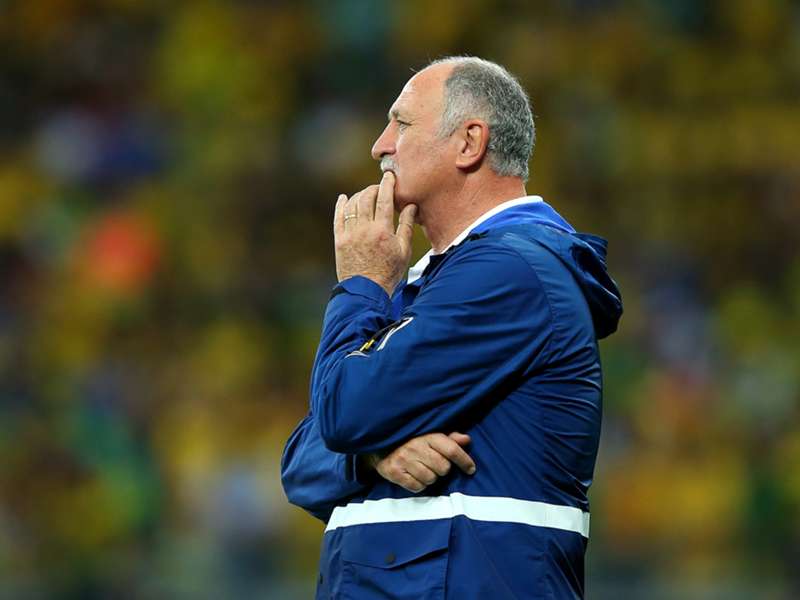 Brazil
boss Luiz Felipe Scolari said he had experienced the worst day of his life after seeing his side lose 7-1 at home to
Germany
in the World Cup semifinal at Estadio Mineirao on Tuesday.
Scolari had claimed prior to the match that his team could cope without the injured Neymar and suspended skipper Thiago Silva, but Brazil soon capitulated against Joachim Low's men and found itself 5-0 down after half an hour.
"It's the worst day of my life," Scolari said after the game. "We ask for forgiveness for the result and we thank the fans for their support even during this defeat."
And he added: "I am responsible for the catastrophic result. I made the choices. I am responsible. After the first goal went in we became disorganized and after that it was one goal after another. There was no time to change anything.
"This is a loss of catastrophic proportions, it's the worst loss in our history, but we have to learn how to deal with it."
Scolari says Neymar's absence had nothing to do with the defeat and admitted that Germany had just been better than his side.
"Neymar is one of the team, but he is a striker and he wouldn't have helped us defend those moves," the Brazil boss said. "There's no reason to think it would have been different with Neymar.
"Let's not try to find an excuse with Neymar. What happened is that Germany imposed themselves in a few moments which defined the match. Germany made use of those moments and it's nothing to do with Neymar."
The 65-year-old now hopes his players can pick themselves up in time for Saturday's match for third and fourth place against either Argentina or Netherlands.
"I will have to wait until Saturday to see how they will react," he said. "Before that we will look at this match again to see what went wrong and how we can improve, Life goes on."