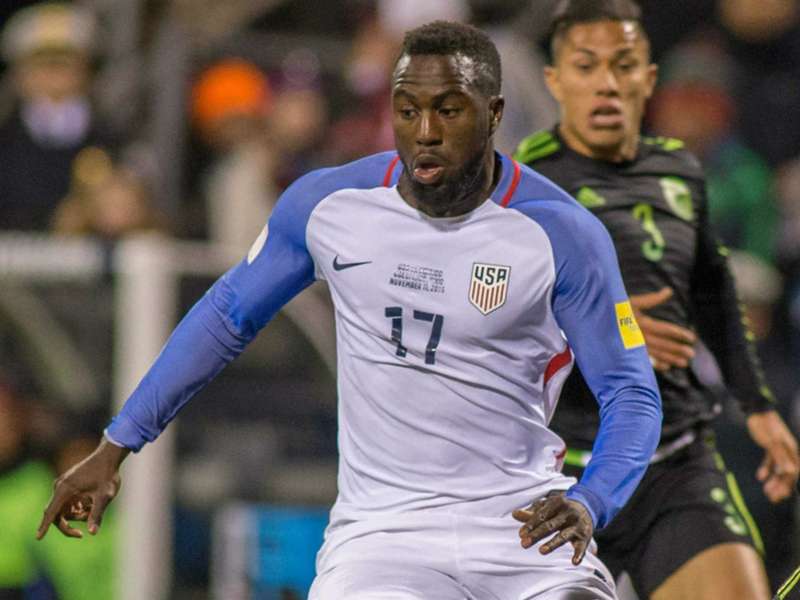 As far as years go, 2016 wasn't exactly a memorable one for American soccer.
We saw the U.S. national team endure a roller-coaster ride of a year, from the lows of World Cup qualifying struggles and another missed Olympic games, to the highs of a successful Copa America and Christian Pulisic's meteoric rise from youth prospect to international sensation. We watched Jurgen Klinsmann's tenure as U.S. coach come to an end, and Brian Schmetzer's tenure as an MLS head coach begin with an MLS Cup title. The U.S. women's national team failed in its bid for another Olympic gold medal, while the NASL collapsed as a league.
There were some good success stories, both for teams and individuals, from FC Dallas' run to multiple pieces of silverware to surprising turnarounds by the Colorado Rapids and NYCFC. Sacha Kljestan played his way back into the national team picture, while Tim Howard made a successful return to MLS and recaptured the starting goalkeeper spot with the U.S. before suffering a groin injury. Jozy Altidore went on a tear in the second half of 2016, reasserting himself as a key figure for the U.S. while also helping lead Toronto FC to the MLS Cup final.
What does 2017 have in store for American soccer fans? There is the U.S. team's World Cup qualifying campaign, the latest round of MLS expansion, a pair of youth World Cups that the U.S. could field strong teams for, and much more.
Here is a look at the 10 storylines, teams and events that fans of American soccer will be keeping an eye on in 2017:
---
BRUCE ARENA'S USA RESCUE JOB
---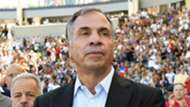 Klinsmann was given the boot as U.S. coach in November, paving the way for Bruce Arena's return to the job a decade after his first tour of duty. He finds a team in transition, one lacking identity and desperately needing a tuneup in order to be ready to climb out of the hole created by November's World Cup qualifying losses to Mexico and Costa Rica.
It will be a busy year for the U.S., with World Cup qualifying throughout the year and the Gold Cup taking place this summer. Arena will have time to put his stamp on the team, and the March qualifiers will let us know right away whether his message is getting through.
---
AN IMPORTANT JANUARY CAMP
---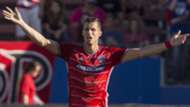 Labeled with the name "Camp Cupcake" in years past for its seem lack of importance, this year's January U.S. camp is the most important edition of the national team gathering Arena himself began years ago.
Arena has already made it clear he plans on bringing in top MLS players who Klinsmann failed to look at closely, and has already started naming names. He knows he needs some fresh blood in the player pool, and not just for long-term purposes. The sooner Arena can increase the competion for established veterans, the sooner he will be able to inject some sorely needed new blood into the U.S. setup.
The camp will not only be important for players like Matt Hedges and Dax McCarty, who struggled to catch Klinsmann's attention, but also for a player like Darlington Nagbe, who had stalled under Klinsmann.
---
CHRISTIAN PULISIC'S ENCORE
---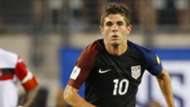 Christian Pulisic couldn't have asked for a better first year as a professional soccer player, going from youth team player to Borussia Dortmund and U.S. national team regular. As incredible as his 2016 was, he enters 2017 with ballooning expectations.
Pulisic named most inspirational person in U.S. soccer
What can Pulisic do for an encore? He needs to continue playing well for Dortmund, with consistency a priority for him. On the national team front, he will need to show Arena he's not only an automatic starter, but an impact player.
---
THE 2017 GOLD CUP
---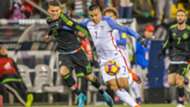 Mexico will be sending its strongest team to the Confederations Cup, and a weaker group to this summer's Gold Cup. That will diminish the importance of the Gold Cup in general, but the event is still important for a U.S. team that could use the tournament to transition in some new faces.
Winning the Gold Cup is still important for the U.S. -- not only because the Americans haven't won a trophy since the 2013 Gold Cup, but also because it would help re-instill some confidence in a program that has taken its share of hits in recent years.
---
THE MLS EXPANSION TEAMS
---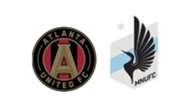 Major League Soccer's next round of expansion will see teams launch in Atlanta and Minnesota in the spring, and while its still early to tell how they will do, both teams will draw plenty of attention in year one.
Atlanta United already turning heads
Atlanta United is already turning heads with the impressive moves it has made this winter, and with former Argentina boss Gerardo Martino in charge, Atlanta could be one of the best expansion teams in league history.
It's still early going for Minnesota United, which hasn't made as many signings as Atlanta, but it will be interesting to see just how strong the team's fan support is in a market with a history of strong support.
---
THE U.S. UNDER-17 NATIONAL TEAM
---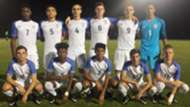 American fans love following youth national teams for the promise of potential stars emerging for the U.S. It was just two years ago that Christian Pulisic was leading the previous edition of the U.S. Under-17 national team, and while there may not be a Pulisic-level talent in the current U-17 group, there are plenty of top prospects.
From Josh Sargent to Ayo Akinola, Atlanta United signings Andrew Carleton and Chris Goslin, and D.C. United's Chris Durkin, the current U.S. U-17s showed real potential at last December's Nike Friendlies, demolishing teams from Brazil and Portugal. Assuming the U-17s qualify for October's Under-17 World Cup (and we've learned through the years you can never make that assumption), the Americans could be a fun team to watch.
---
THE U.S. UNDER-20 NATIONAL TEAM
---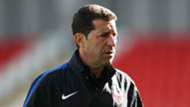 Two years ago the U.S. Under-20 national team turned in an impressive World Cup, with Rubio Rubin, Matt Miazga, Cameron Carter-Vickers and Paul Arriola among the players who impressed. Head coach Tab Ramos won't have as stacked a team this time around, but it still has the potential to do well if some young stars are cleared to play in the World Cup.
Gedion Zelalen and Carter-Vickers are both age eligible for the current Under-20 cycle, and would lead the current group at the World Cup if the team can navigate through qualifying without them. Pulisic is also eligible, but it's tough to envision Borussia Dortmund letting him play.
---
BOB BRADLEY'S NEXT STEP
---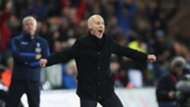 Given just 11 games in charge of Swansea City, Bob Bradley is out of work after achieving his dream of coaching in a top European league. That dream didn't go quite as planned, and now the former U.S. coach will need to figure out his next move.
'I'm p****d off' - Bradley reveals frustration
Don't expect a return to MLS just yet, even though he would have no trouble landing a job if he wanted one. Bradley is surelty still determined to prove he can coach at the top level in Europe. He might need to take on a national team job though as a next step.
---
CLINT DEMPSEY'S RETURN
---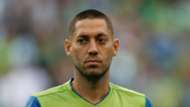 Sidelined by a heart condition last summer, Clint Dempsey is supposed to be returning to action soon, and Arena has already said he's hopeful Dempsey can take part in the January U.S. camp.
It's easy to forget that, just last summer at Copa America, Dempsey was still a player who could carry the U.S. attack, but he turns 34 in March and will now need to shake off the rust after almost half a year off.
Dempsey's role with the Seattle Sounders is also one to watch. It's clear the Sounders are bullish about strengthening the team after winning their first MLS Cup, as evidenced by their reported $14 million bid for Dario Benedetto, and just how Dempsey slides into the Sounders lineup bears watching.
---
THE LA GALAXY'S NEW ERA
---
Bruce Arena is gone, and so are Robbie Keane, Steven Gerrard and Landon Donovan (again). The departure of those four headliners signal a new era for Major League Soccer's flagship club, and new head coach Curt Onalfo has the tall task of trying to keep the Galaxy from suffering a collapse.
What's the market for Landon Donovan?
It isn't as if the Galaxy don't still have plenty of talent, from Gio dos Santos to Jelle van Damme, Gyasi Zardes and Sebastian Lletget. They have traded for Jermaine Jones' rights and should get a deal done this winter. If the Galaxy can add some star power to fill the two open designated player slots, then they should still be a top contender. If they don't, the transition to the post-Arena era could be a rough one.