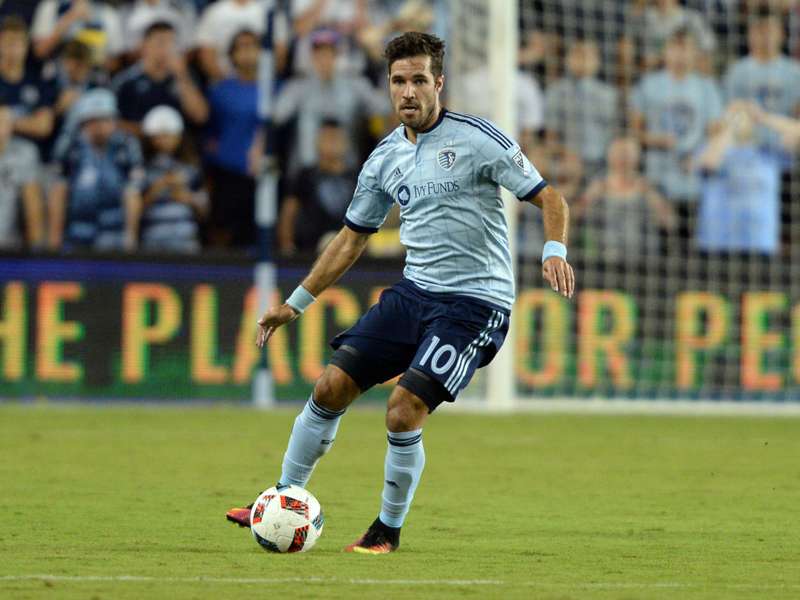 A new national team coach provides opportunity for neglected players in a pool, and Bruce Arena is proving to be no exception for players eligible for the United States.
Projecting the U.S. national team January roster
In a chat hosted on Facebook, Arena named multiple players he will be calling into the January camp, specifically mentioning players who, for one reason or another, have not been part of the recent U.S. setups under former coach Jurgen Klinsmann.
"We hope to announce our January camp in the near future, but you're going to see many of the typical faces," Arena said. "I think, if I can give you a little bit of insight, a couple of players that haven't been around for a bit will be back at camp. Examples would be Benny Feilhaber, Juan Agudelo, Gyasi Zardes, Darlington Nagbe, Jordan Morris, Chris Pontius, Dax McCarty, (Keegan) Rosenberry from Philadelphia, two center backs (Matt) Hedges and (Walker) Zimmerman from Dallas, and so on and so forth.
"We're excited at looking at some of these MLS players and see if they're going to be in a position to help us in 2017."
Feilhaber was one of Klinsmann's most outspoken critics and has not received a call-up since 2014, but Arena has mentioned the Sporting Kansas City midfielder as a possibility in the weeks since he returned to the national team job.
Hedges, who won the MLS Defender of the Year in 2016, has one cap for the national team — a substitute appearance in 2015 — while his center back partner at Dallas, Zimmerman, will be looking for his first senior team appearance. McCarty also has not seen a national team appearance since 2015.
Arena also mentioned he expects to bring in Gambia-born Vancouver Whitecaps forward Kekuta Manneh into the camp, though Manneh is not yet eligible to play for the U.S.
The national team boss also addressed the status of a pair of longtime national team veterans. On Clint Dempsey, who is recovering from an irregular heartbeat, Arena said: "I've spoken to Clint recently and have been in touch with the people in Seattle and we're going to move along slowly. Our goal is to bring Clint into camp in January in a limited capacity, slowly build him into the preseason for Seattle and hope he can be a consideration for our games in March.
Arena also said he has invited DaMarcus Beasley, a veteran of four World Cups, for the U.S. into camp at the left back position, saying, "We have a shortage at the left back position. DaMarcus, still at his age, is a reliable, steady left back and I think we need to look at him and see where he is right now and still consider him as an option on our depth chart."
Finally, Arena addressed a few other players, noting defensive midfielder Perry Kitchen would have been an invite but is unable to attend because his club, Hearts in the Scottish Premier League, will be in action in January.
Former New York Red Bulls defender Matt Miazga is someone Arena says his staff is watching. But Miazga, who is on loan from Chelsea to Dutch side Vitesse, will not be a part of the camp in January.
The January camp falls outside FIFA's international windows and as a result, tends to be an MLS-heavy affair since the league is in its offseason. As part of that camp, the U.S. will play a friendly against Serbia on Jan. 29.