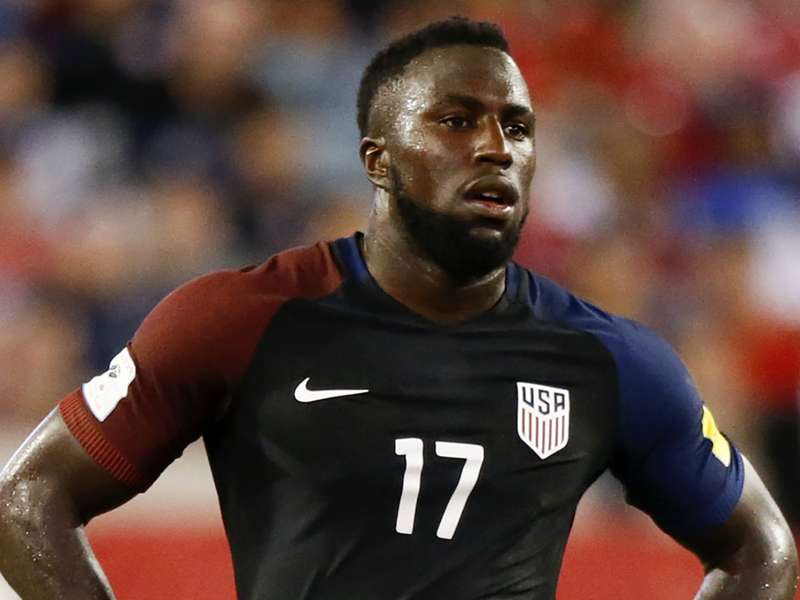 On the morning he signed his contract to return as U.S. national team coach, Bruce Arena already had a rough outline of a player depth chart for the team he was inheriting from Jurgen Klinsmann. He wasn't about to share that list with the media when he addressed reporters in New York a few days later, but rest assured Arena already had plenty of ideas about what he wants to see out of the U.S. player pool.
It is fitting that Arena's first challenge as U.S. coach will be to run a January camp, since it was he who made the January camp such a fixture in the U.S. setup, implementing it during his first tenure in charge. New faces regularly took advantage of January call-ups to turn themselves into fixtures of the national team squad. Players ranging from Pablo Mastroeni to Tim Howard, Jozy Altidore to Geoff Cameron, took advantage of January opportunities to stake their claims to long-standing roles.
MLS announces two new teams by 2020
As Arena returns to the national team fold, he will find a much stronger selection of MLS-based players to choose from than the ones he used to call on, what with so many national team regulars now plying their trade in MLS. As a matter of fact, he could also have a few Americans available for the January camp coming off transfers into MLS.
There will be plenty of veteran regulars, but Arena is sure to call in some fresh faces, and some youngsters who will have U.S. fans excited about the future, even if those young newcomers may not be ready to be serious contributors in time for the vital World Cup qualifiers in March.
Here is a look at what a 30-man U.S. roster for the January national team camp could look like:
---
GOALKEEPERS
---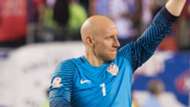 Brad Guzan, Bill Hamid, David Bingham, Luis Robles
If you're surprised to see Guzan's name on the list, you shouldn't be. A reported move to Atlanta United is well in the works, and is expected to be done in January. With Tim Howard sidelined until March after groin surgery, Guzan can solidify his claim to the starting role for the March qualifiers.
SOURCES: Guzan nearing Atlanta United deal
Hamid has been out of the mix for some time, but he should receive a well-earned return to the fold as well. Injuries have been the biggest issue for the D.C. United goalkeeper, but now that he's healthy he should jump back into the conversation for a regular spot in the squad.
Bingham and Robles were both part of last January's camp, and both should be in the field again this time around. Another name to consider is MLS Cup hero Stefan Frei, who told Goal USA just a week ago that he was closing on U.S. citizenship and was interested in playing for the United States.
Another goalkeeper to consider is Ethan Horvath, who would normally be a January lock given the fact his club team is on winter break, but a looming transfer to Belgian side Club Brugge will likely rule him out.
---
DEFENDERS
---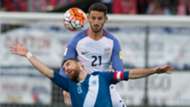 Keegan Rosenberry, Steve Birnbaum, Matt Hedges, Matt Besler, Walker ZImmerman, Greg Garza, Robbie Rogers, Justin Morrow, Eric Miller
Arena will have several new faces to choose from in the defender pool, including Philadelphia Union rookie standout Keegan Rosenberry, who was one of the best right backs in MLS in 2016. He and Justin Morrow are two fullbacks who boosted their stock considerably in 2016, as did Colorado right back Eric Miller, who played a key role on the top defense in the league.
Rogers is an interesting case. He played in Jurgen Klinsmann's first match as U.S. head coach back in 2011 but rarely featured again. Five years later, Arena could be tempted to bring the LA Galaxy defender in given his ability to play either fullback slot.
In central defense, Matt Hedges is long overdue for a serious look. The reigning MLS Defender of the Year was largely ignored by Klinsmann but could be a player who breaks out in this January camp. His FC Dallas teammate Walker Zimmerman is also coming off a strong campaign, and, at age 23, he has a very bright future.
Greg Garza's name may come as a surprise, but he recently told Goal USA of his strong interest in making a move to MLS this winter, and if he can complete one, expect him to earn a call from Arena.
---
MIDFIELDERS
---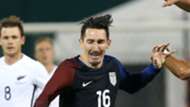 Michael Bradley, Sacha Kljestan, Jermaine Jones, Darlington Nagbe, Sebastian Lletget, Benny Feilhaber, Cristian Roldan, Dax McCarty, Wil Trapp, Graham Zusi, Ethan Finlay, Lee Nguyen
The one player a lot of MLS fans will want to see called in is Feilhaber, and Arena has made it clear he plans on taking a look at the Sporting Kansas City midfielder. Whether that look leads to jumping ahead of the likes of Kljestan or even Nagbe remains to be seen.
This group is stacked with central midfield options, though the only truly new face is Roldan, who was a key contributor to Seattle's run to an MLS Cup. A dual national who is eligible to play for Guatemala or El Salvador, Roldan is certainly the kind of new blood Arena should want to take a look at in central midfield.
Another new face who is capable of contributing in a central role or in the wing is Lletget, who Arena worked closely with as Galaxy coach. Lletget played very well in a central role down the stretch in 2016, and that could be somewhere he contributes eventually, but a lack of wide options could force Arena to look at him as a winger first.
One player who could wind up missing out is Nagbe, who has been linked to Scottish champions Celtic. Sources tell Goal USA that move is still very much a possibility, and if it winds up happening, it would free up a roster spot for another midfielder.
A few players who didn't make the initial cut, but who could benefit from a Nagbe transfer, include Thomas McNamara and Kelyn Rowe. It will be interesting to see if Arena considers Kyle Beckerman, who Klinsmann was so high on. Beckerman's level of play took a dip in 2016, and at age 34, he could find it tough to get back in while Arena considers younger options like McCarty, Trapp and Roldan.
---
FORWARDS
---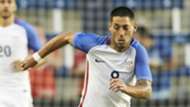 Jozy Altidore, Clint Dempsey, Gyasi Zardes, Jordan Morris, Juan Agudelo
He may be turning 34 before the next World Cup qualifiers role around, but it was still great news to hear Arena say that Dempsey was expected to be back in the national team fold for January camp. It was just last summer at the Copa America where we saw just what Dempsey can still do for the national team. If he can get back to full fitness, Dempsey should still play an important in what are now crucial qualifiers in March.
Zardes will be an interesting one to watch, because of his ability to play forward and winger. Arena has used him in both roles, and given some of the forward options in the pool now, Zardes may wind up staying on the wing. For now, we'll project him as a forward, at least until we know for sure where Dempsey stands health-wise.
Agudelo played his way back onto the national team radar with a resurgent 2016. He has the technical quality at forward to give Arena something special to work with up top.