COLUMBUS, Ohio — Previous generations of American soccer players may have been out of favor, but rising U.S. star Christian Pulisic believes any stigma attached to American players is gone.
"A lot of people have asked me what's it like being an American player in Europe. 'Do you have to earn more respect because you're American?' But I don't think it's like that at all," Pulisic said. "I think if you're good, you're good. They don't care where you're from or anything like that. They might think it's cool. Like, 'Wow there's an American on our team.' It's maybe not so common, but I don't see it like that at all."
READ MORE: Exclusive Q&A with Mexico coach Juan Carlos Osorio
Pulisic has been very good for both Borussia Dortmund, where he has accumulated six league starts and three Champions League starts in 2016, and the U.S. national team. Though he's just 18 years old, it seems a certainty that the winger will start for the Americans in their rivalry matchup against Mexico on Friday in both teams' opening match in CONCACAF's final round of World Cup qualification.
Making it to Russia 2018 was a goal for young Pulisic, even though it seemed like a long shot as recently as two years ago when the speedy midfielder was barely old enough to drive, much less suit up in a senior international tournament.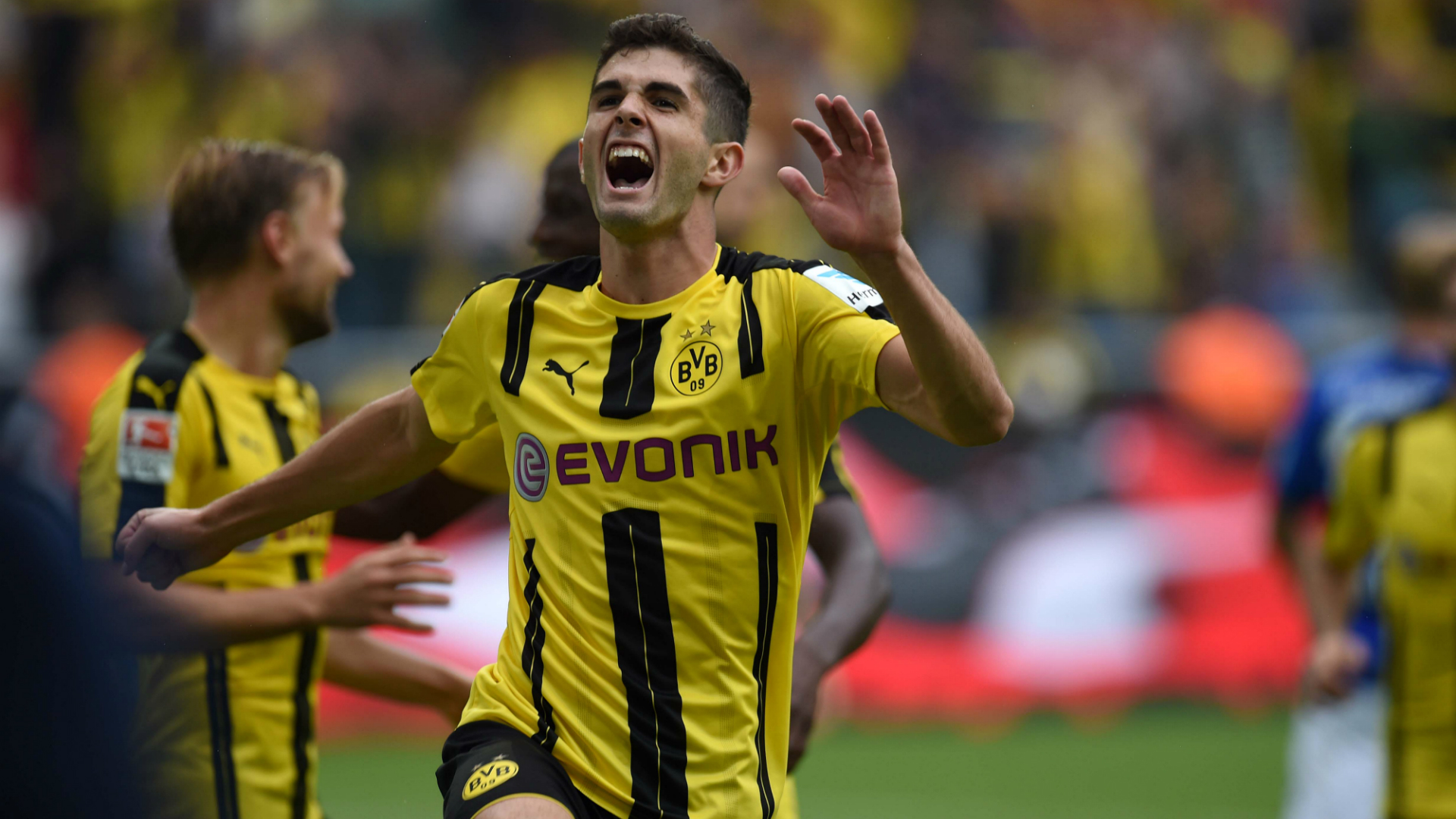 "I was watching the 2014 World Cup and I was playing with the U-17s I think at the time," he said. "I remember watching it in the summer and I was like, 'You know what? It's a pretty crazy goal, but I want to be there in 2018.'
"I've always stuck with that. The World Cup is as big as it gets. Obviously playing for the USA would be a dream. That's huge. I really am feeling good about qualifying and am excited to see how it goes."
GALLERY: Goal's USA-Mexico combined XI
Pulisic also is excited about potentially facing U.S. rival Mexico for the first time. The Pennsylvania native said that somehow he'd avoided playing El Tri at any level, missing them in the bracket in youth tournaments, but always has hoped to face off against them in an international game.
"I think the game doesn't really get any bigger than this one. U.S.-Mexico, Columbus, World Cup qualifying — I understand that I'm here, I can feel the energy in the city just training here. You see banners everywhere and just so much excitement. I'm really pumped for the game," Pulisic said.
"I've always said that there's a bit of a different sense of pride when you're playing for your national team," he continued. "When you come to the U.S., especially a home game, it's different than playing in Europe. Obviously there are similarities. You have big games in both places, but I think this one comes down to a little less soccer and more of a fight. It's CONCACAF qualifying. It doesn't really get any bigger. So it's heart and emotion and it's about controlling that."
The rising star has logged 350 minutes for the U.S. since making his debut this year, and is poised to add to that total Friday.
"Obviously I always knew it was a big rivalry. I was so excited to watch the U.S national team play," he said. "Obviously it was a dream of mine to be here. The games are really intense always and I loved watching it."
Fans will learn around an hour before an announced 8:01 p.m. ET start time whether or not the young phenomenon will get a chance to chase his dreams and start for the U.S. against El Tri.
PODCAST | Previewing the USA's clash with Mexico in Columbus