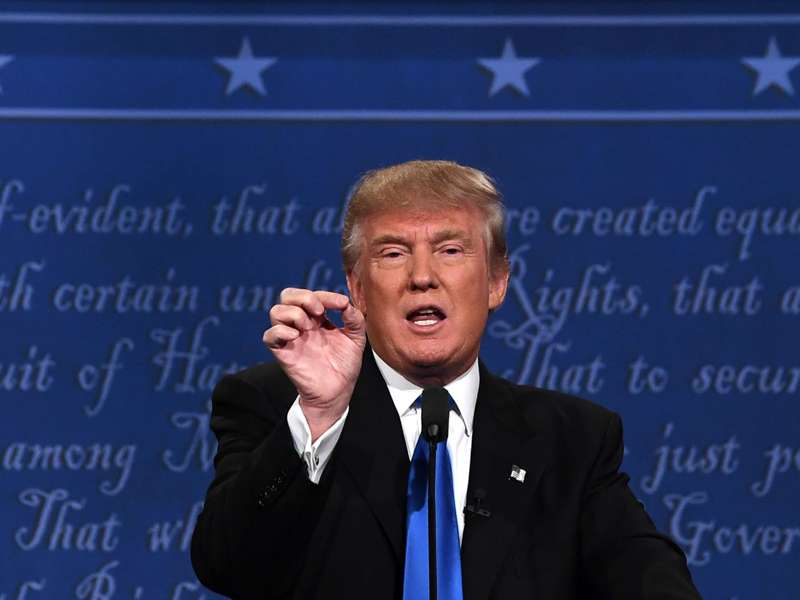 Donald Trump will be the 45th president of the United States.
Trump beat former First Lady and Secretary of State Hillary Clinton in a close election that began Tuesday morning and bled into Wednesday. Clinton campaign chair John Podesta told a crowd at the Javits Center in New York City late Tuesday night that Clinton would speak Wednesday morning because all the votes had not been counted.
Key individual matchups for USA vs. Mexico
A couple hours later, the Associated Press first reported victory for Trump. The President-elect told a raucous crowd around 3 a.m. on Wednesday that he had received a concession call from Clinton.
It was an historic election as the country selected a Washington outsider with no previous political or military experience for the first time ever.
The soccer world took notice.
This thing might go to PKs

— Zac MacMath (@ZacMacMath) November 9, 2016
This is the most intense/ nervous/ stressful/ exciting thing I've ever watched on live television in my life... pic.twitter.com/XvoLnIFXnn

— Zarek Valentin (@ZarekValentin) November 9, 2016
Mexicanos en este momento: Noooo wei! Americans at the moment: No way!

— Gregory Garza (@gmgarza24) November 9, 2016
This election!!!!

— Crystal Dunn (@crysdunn_19) November 9, 2016
Looking at the market like.... pic.twitter.com/wtnWgUA5af

— Amobi Okugo (@amobisays) November 9, 2016
My whole life I've been proud to say I'm from #Wisconsin. Tonight, definitely not...

— Jay DeMerit (@D6MERIT) November 9, 2016
Wtf.. Let's put all the idiots around the world in power and see what happens. Next gen reality TV. #SadWorld

— Vincent Kompany (@VincentKompany) November 9, 2016
The end of my @MLS dream in the future? #AmericanElection #EleccionesEEUU2016

— Javi Martínez (@Javi8martinez) November 9, 2016
The people have spoken! Its time for America to come together. We live in the greatest country in the world today and it will be tomorrow!

— Geoff Cameron (@GeoffCameron) November 9, 2016
Leicster, Brexit, Trump

— Luke Byrne (@LukeByrne93) November 9, 2016
Yup, he is feeling good. pic.twitter.com/tThhRoZ7yW

— Thomas Rongen (@TRongen) November 9, 2016
40 years of declining public educational standards finally coming home to roost. If the electorate isn't educated, this is what we deserve.

— Clint Irwin (@ClintIrwin) November 9, 2016
Good night America.. Let's now work TOGETHER to create a country where hope, inclusion, kindness and love conquer fear.

— Robbie Rogers (@robbierogers) November 9, 2016
And now, in ironic fashion, the United States is asking Detroit to bail it out. #ElectionNight

— Jeb Brovsky (@JebBrovsky) November 9, 2016