Jurgen Klinsmann isn't about to trot out a team full of youngsters to take on Mexico and Costa Rica in World Cup qualifying next week, but what the U.S. national team coach will be hoping for after calling in so many young players is to have one or two of them rise to the challenge during an intense week of training ahead of Friday's showdown with Mexico.
Landon Donovan is long gone and Clint Dempsey is on the sidelines for the foreseeable future, and their absences for the latest installment of USA-Mexico should be seen as the signaling of a new chapter in the rivalry. That chapter needs new characters, and we just might see some youngsters jump into the role of leading men.
Christian Pulisic is the leading candidate to take on a key role for the U.S. Though he is just 18, his outstanding form for Borussia Dortmund has made all concerns about over-hyping him or rushing him along seem silly. He has stepped up in one of the world's best leagues and looked right at home. The list of U.S. players who can currently make such a claim is extremely short.
Though Pulisic already was expected to take on a leading role in the November qualifiers before Klinsmann unveiled his roster on Sunday, there were other youngsters included who probably weren't making too many projected U.S. rosters as recently as a month ago. Lynden Gooch, Julian Green and Cameron-Carter-Vickers are all intriguing prospects, and as much as they may have benefited from injuries to national team veterans to even make this squad, they now each have a chance to make their cases for playing time.
Gooch and Green could definitely play roles in qualifying. Both have the qualities to give Klinsmann an attacking option off the bench. Gooch's quickness and tenacity, and Green's ability to take defenders on one-on-one, made them the big winners of the October friendlies. With Darlington Nagbe now in Klinsmann's doghouse, Gyasi Zardes recovering from injury, and Fabian Johnson and DeAndre Yedlin being used as fullbacks, Klinsmann's wide midfield options are relatively slim. He has called in veteran Graham Zusi to provide some depth behind Pulisic and Alejandro Bedoya, but it's a safe bet Klinsmann won't be afraid to call on Gooch or Green if they look sharp in training this week.
As for Carter-Vickers, he isn't likely to get a look, but as an 18-year-old who has made the bench for English Premier League power Tottenham, he is considered one of the brightest prospects in the U.S. national team pipeline. The call-up does feel a bit like a preemptive move, to help ward off potential interest from England, which Carter-Vickers is eligible for. He won't be needed in the upcoming qualifiers though, not even with Cameron sidelined. His day is coming though, and it shouldn't be too long before Carter-Vickers is facing Mexico in big matches.
What Klinsmann needs is for Friday to be that day for some new blood, for a youngster or two who won't be intimidated by the big stage. As strong as Mexico is, the Americans will need that to maintain their dominance over El Tri in Columbus.
Here are some more thoughts on the U.S. roster for the November World Cup qualifiers against Mexico and Costa Rica:
---
CAMERON OUT, BIRNBAUM AND GONZALEZ UP NEXT
---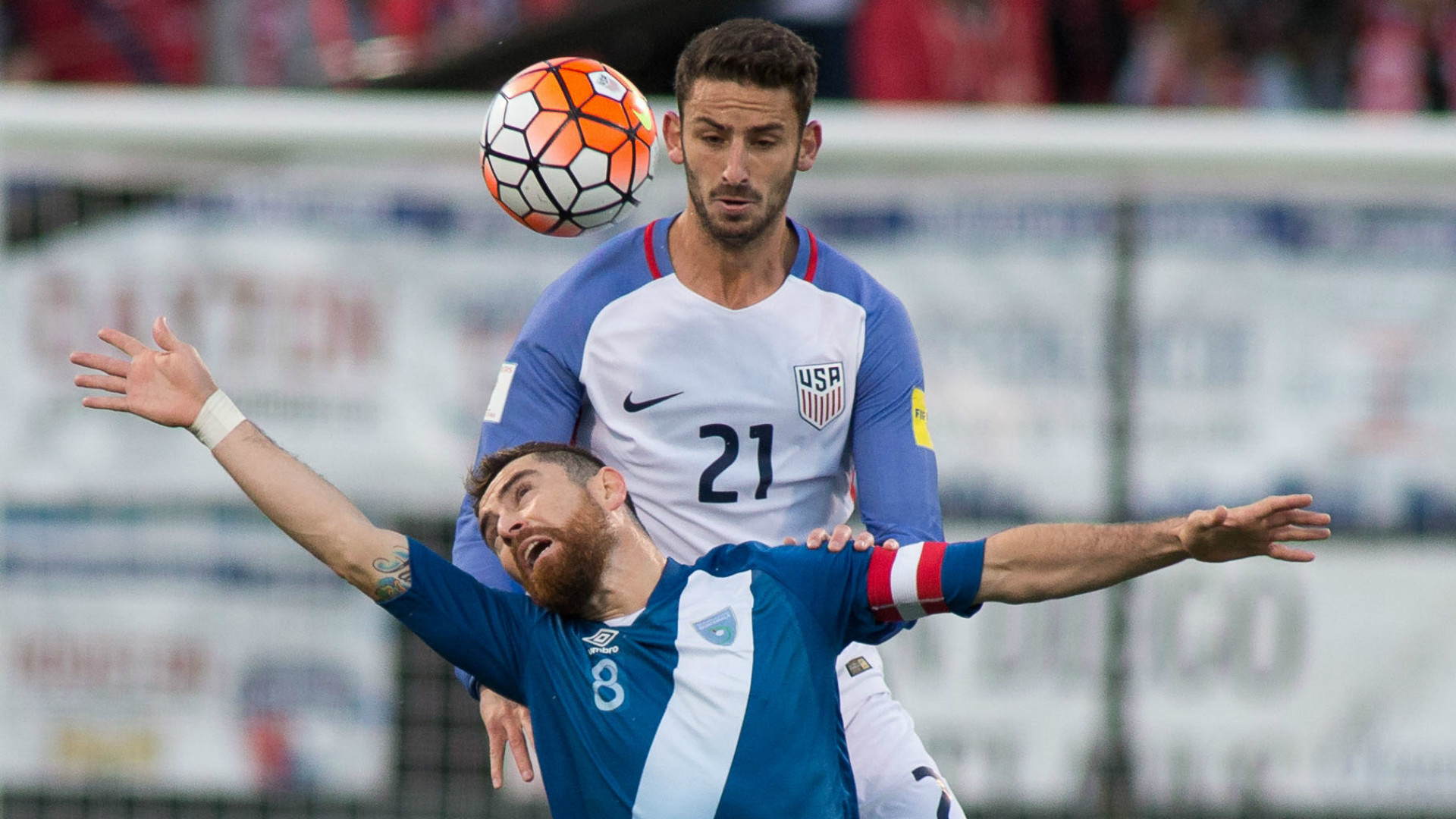 Geoff Cameron's knee trouble couldn't have come at a worse time for Jurgen Klinsmann. Mexico and Costa Rica both boast dangerous strikers, and while there are some decent replacement options, the drop-off could prove costly.
Cameron's absence presents a golden opportunity or Omar Gonzalez to reestablish himself as a starting caliber center back. He has been fighting an uphill battle to get back in Klinsmann's good graces since his abysmal showing in the the road World Cup qualifying loss to Guatemala in March. All he's done since is establish himself as a regular starter for reigning Liga MX champions Pachuca, showing clear improvement and increased confidence. He looked more like the Gonzalez of 2013 in the October friendly draw against New Zealand. That, along with the fact Gonzalez has experience against Mexico, and is familiar with El Tri's attackers, could give him the edge over Steve Birnbaum.
What is in Birnbaum's favor? He has done well with the opportunities Klinsmann has given him before. What could work against him is the fact he hasn't played in two weeks while Gonzalez has been playing in Mexico.
---
YEDLIN PLAYS HIS WAY OUT OF DOGHOUSE
---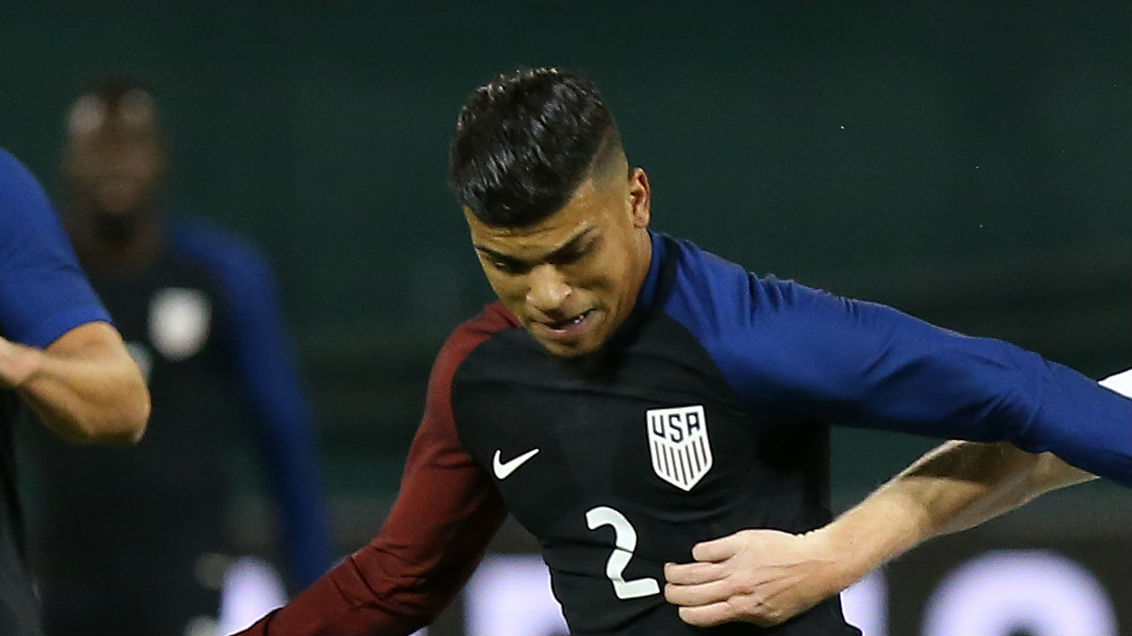 When Klinsmann called out Yedlin for a bad October camp it was a bit of a surprising revelation, and felt very much like an ultimatum for the young speedster.
If Klinsmann wanted more out of Yedlin, then he had to be happy with Yedlin's response at Newcastle, where he has grabbed hold of a starting role, starting in four straight matches for the English League Championship leaders, and most recently delivering an assist on the winning goal in Newcastle's 2-1 victory against Cardiff.
Though Klinsmann would probably still have called Yedlin in even if he hadn't been playing for Newcastle, the fact Yedlin has been starting and playing well in England makes it all the more likely we see Yedlin start at right back against Mexico.
---
FAMILIAR FACES RETURN
---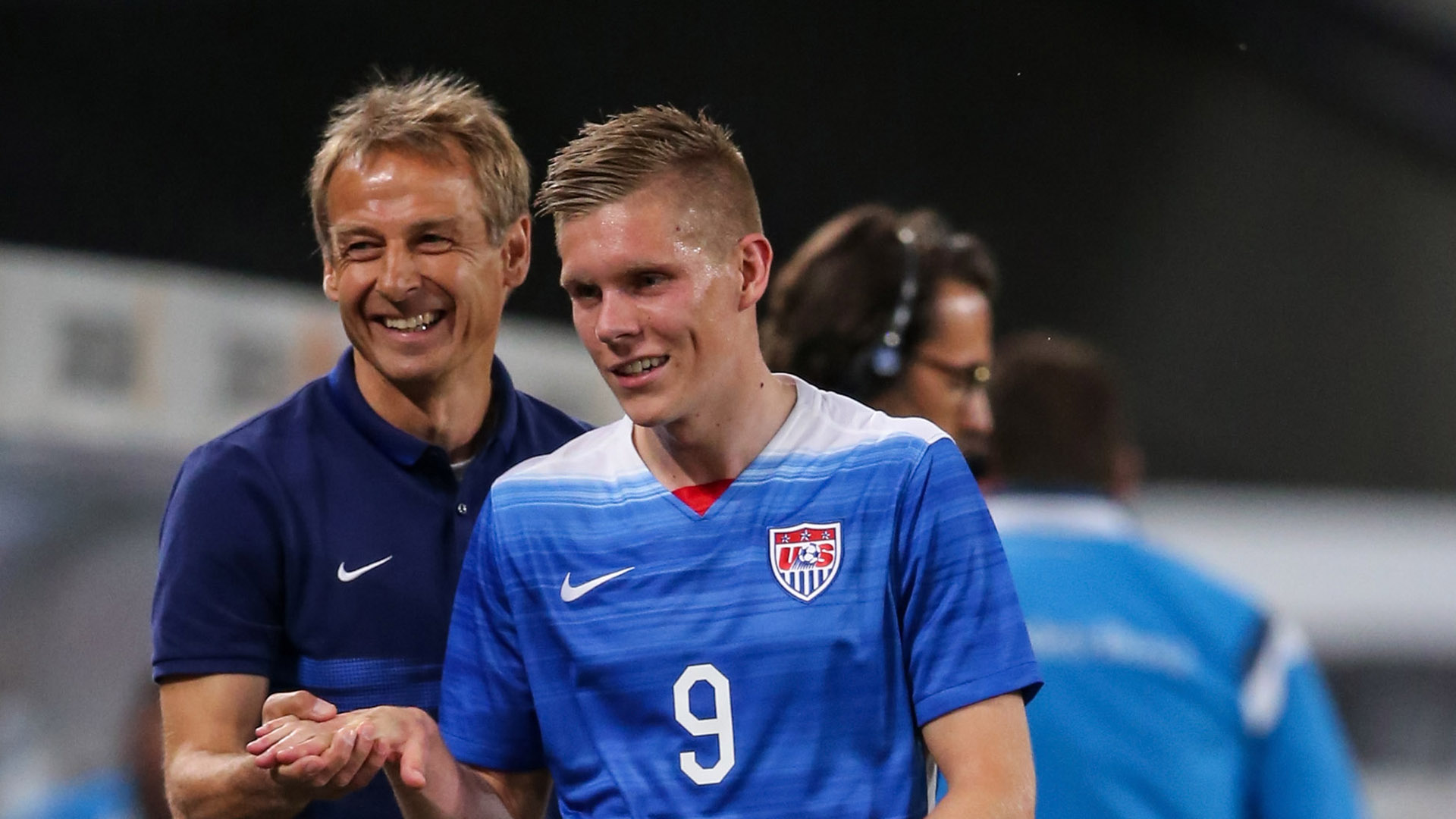 As much as the youngsters who were called in will attract the attention of fans hoping that the next breakout star emerges, we shouldn't overlook the return of Jermaine Jones and Aron Johannsson to the fold. Jones turned in a valiant effort in Colorado's playoff win against the LA Galaxy, pushing himself to the brink even though he risked an injury that would have cost him a chance to play in the November qualifiers.
It is that very tenacity and desire that makes Jones such an important part of the national team, and could earn him a return to the starting lineup against Mexico. That might sound far-fetched given the fact he has played just two matches since returning from an injury that kept him out since July, but we shouldn't forget that Jones was one of the U.S. team's best players in the Copa America last summer.
Johannsson has been away from the national team even longer than Jones and faces some stiff competition for playing time at the forward position. Jozy Altidore is in top form, and Bobby Wood has been a good partner for him. Jordan Morris is also playing well for the Seattle Sounders, leaving Johannsson with a tough battle for minutes ahead. As much of a challenge as he faces, Johannsson helps give the U.S. more quality at forward, and boosts the competition for playing time. He may not be at his best at the moment, but Klinsmann has made a habit of calling on players when they may not have been a popular or conventional pick.