Christian Pulisic isn't the only American-born teenager preparing to play national team soccer in the Caribbean this week. New York Red Bulls rookie Derrick Etienne Jr. is also preparing to play his first senior international matches after making the decision to play for the country of his family's roots and the national team that has shown him consistent interest.
The 19-year-old attacking midfielder is one of the most creative young attacking players in the Major League Soccer pipeline, but despite his outstanding freshman season at the University of Virginia in 2015 and stellar showings with USL side Red Bulls II, Etienne has not caught the eye of the U.S. youth national team setup.
One program that has continued to take notice is the Haiti, which made him an alternate for its Copa America squad last June. After representing Haiti in the youth ranks and subsequently turning down a call-up to play for the senior team in World Cup qualifying in September, Etienne Jr. has now accepted a call-up from the Haiti senior team for this week's Caribbean Cup qualifiers against French Guiana and St. Kitts and Nevis, matches which would cap-tie him to the Caribbean nation.
"I just thought this was the right time to make that jump and start my international career," Etienne Jr. told Goal USA. "Considering the timing, and how I felt, and how Haiti is going as a national team, I felt it was the right time to make this decision."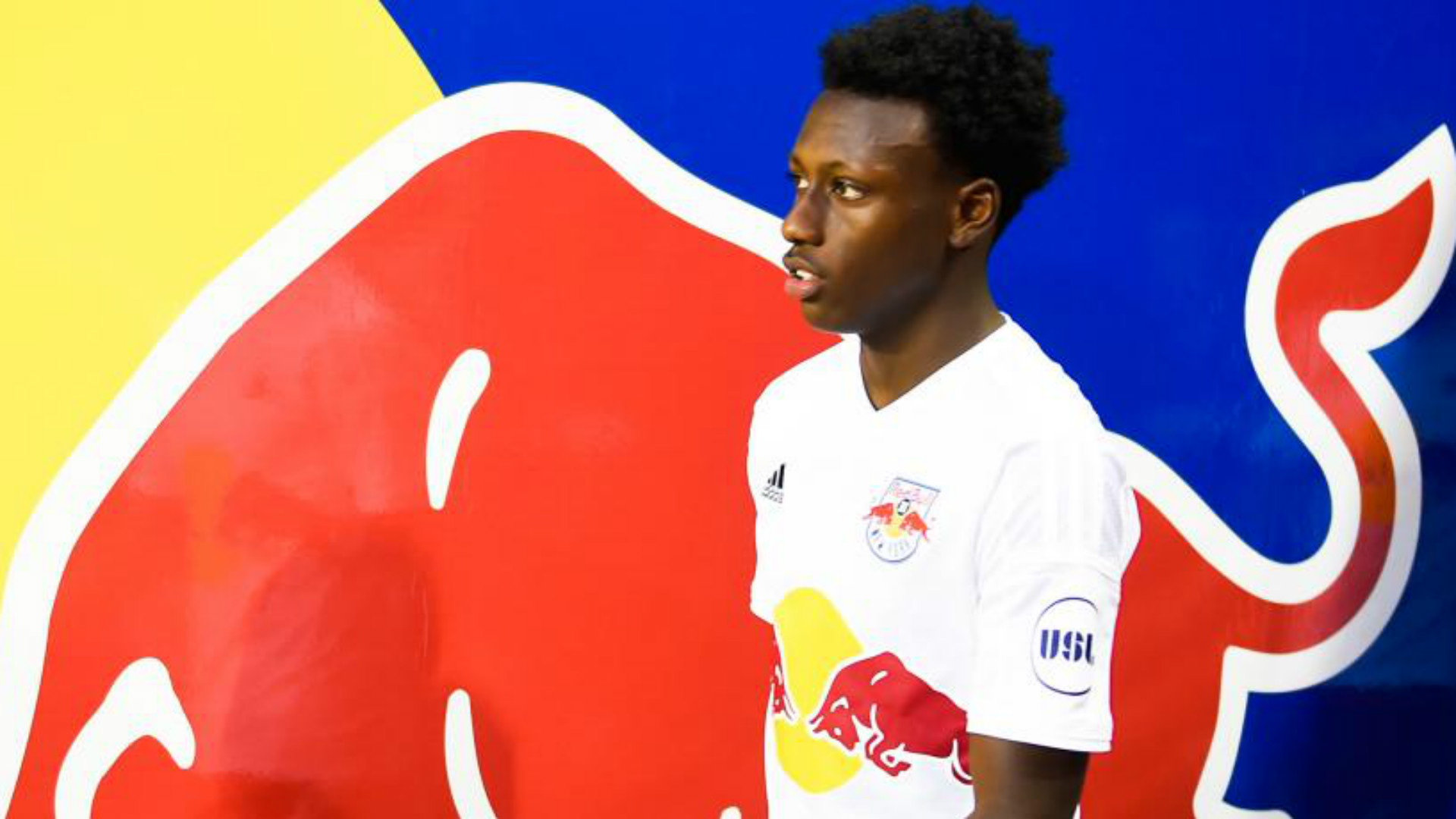 A homegrown player with the Red Bulls, the New Jersey-raised Etienne Jr. admitted that he had been hoping to receive some interest from the U.S. youth national team ranks, but aside from call-ups to U.S. Under-14 camps when he was younger, Etienne Jr. had not garnered interest from the U.S. in recent years.
"It was very surprising to me. I felt like the way I was playing would warrant a call-up from the U.S. in any of those previous years," Etienne said. "I was open to weighing my options, and wanted to try and wait for a call-up, but I just felt the time is right to step up and become an international player."
Working against Etienne's chances of playing for the current U.S. youth setup is a strong crop of midfielders in his age range, with players such as Pulisic, Gedion Zelalem (Arsenal), Emerson Hyndman (Bournemouth), Luca De La Torre (Fulham) and Brooks Lennon (Liverpool). It probably also worked against him that he turns 20 in November, ruling him out of the next Under-20 World Cup cycle in 2017.
Etienne could have chosen to keep waiting on making a final national team decision, perhaps until later in his career when he establishes himself as a first-team regular, but he saw a real opportunity to not only gain exposure, but also to help his continued growth as a player.
"(international soccer) just adds a new level to your game," Red Bulls II head coach John Wolyniec told Goal USA. "Some players thrive in a place where they've been for a long time. Now you've got to play for a different coach, and a different style, and international games are a different level. It's only going to add to his maturity and experience. We expect him to go and come back a better player."
Also working in Haiti's favor was the fact that Etienne's father Derrick Etienne Sr. made eight appearances for the Haitian national team, though he says his father never pressured him to play for Haiti.
"My dad was very understanding and knew it was a big decision to make and he wanted me to be sure of my decision," Etienne Jr. said. "So he just sat back and just told me he would agree with whatever I decided to do."
Etienne turned pro last December, after one season at the University of Virginia, and while he has made just one MLS appearance for the Red Bulls this season, he has become a fixture on the Red Bulls II team that just finished in first place in the USL regular season. He had the unique distinction of playing for Red Bulls II while he was still in high school, in 2015, and showed flashes then of his impressive technical quality. Now a full-time pro, Etienne Jr. is working on polishing his game for the top level, and has shown signs of real progress.
"Derrick needed to improve on a number of different things to get to where we are, and what we try to do tactically, and he's really put in a lot of work in that sense," Wolyniec said. "This year he's rounding out his game, trying to figure out how to balance his ability to create and make plays, but also commit to what we do tactically.
"He's doing a very good job, and has really helped us this year."
Etienne Jr. finished the USL season with five goals and six assists, and started in Red Bulls II's playoff win against Orlando City B on Sunday before departing for Haiti. When he returns from the international break, Etienne will be hoping to be a full Haitian international who has begun his journey to establish himself as a national team regular.
"It's a good team, with some good young players and I think I'll have a chance to be part of something special," Etienne Jr. said. "I'm just excited to get started."