JACKSONVILLE, Fla. — To understand how long it has been since Sacha Kljestan was a regular for the U.S. national team, consider that most players currently on the squad weren't even in the picture when Bob Bradley made the central midfielder a starter during the 2010 World Cup qualifying cycle.
Seven years later, Kljestan has found himself back in the national team fold, having ended an almost three-year absence since being a part of a U.S. squad for World Cup qualifying. A handful of injuries, coupled with Kljestan playing some of the best soccer in MLS, led Jurgen Klinsmann to call in a player he has used scarcely during his five years in charge.
The New York Red Bulls midfielder made the most of his first chance, shining in Friday's World Cup qualifying win against St. Vincent and the Grenadines, and he is determined to show well again if Klinsmann calls on him for Tuesday's qualifier against Trinidad and Tobago.
Kljestan scored a goal and delivered two assists in his first U.S. match in more than two years, an absence that provided more than enough motivation when it ended.
"I don't know if it was a high comfort level or just the huge boost of energy and a lot of drive and determination," he told Goal USA when asked about his showing Friday. "If this was going to be my one chance I wanted for it to be the best it possibly could be. Obviously there was a lot of space on the field and guys were getting tired, and it was hot and humid, so Christian (Pulisic) and I were able to come in and bring a lot of energy to the game and find some open spaces and make a few plays. More than anything, it was determination."
Though it was a second-half cameo against an overmatched opponent, Kljestan did enough to boost his stock on the national team depth chart, and the fact that he was chosen ahead of Darlington Nagbe suggests he may already have gained ground on that list even before he took the field. What stood out about Kljestan on Friday was his confidence in attack, a sort of fearlessness we rarely saw from him with the U.S. in his first go-round seven years ago.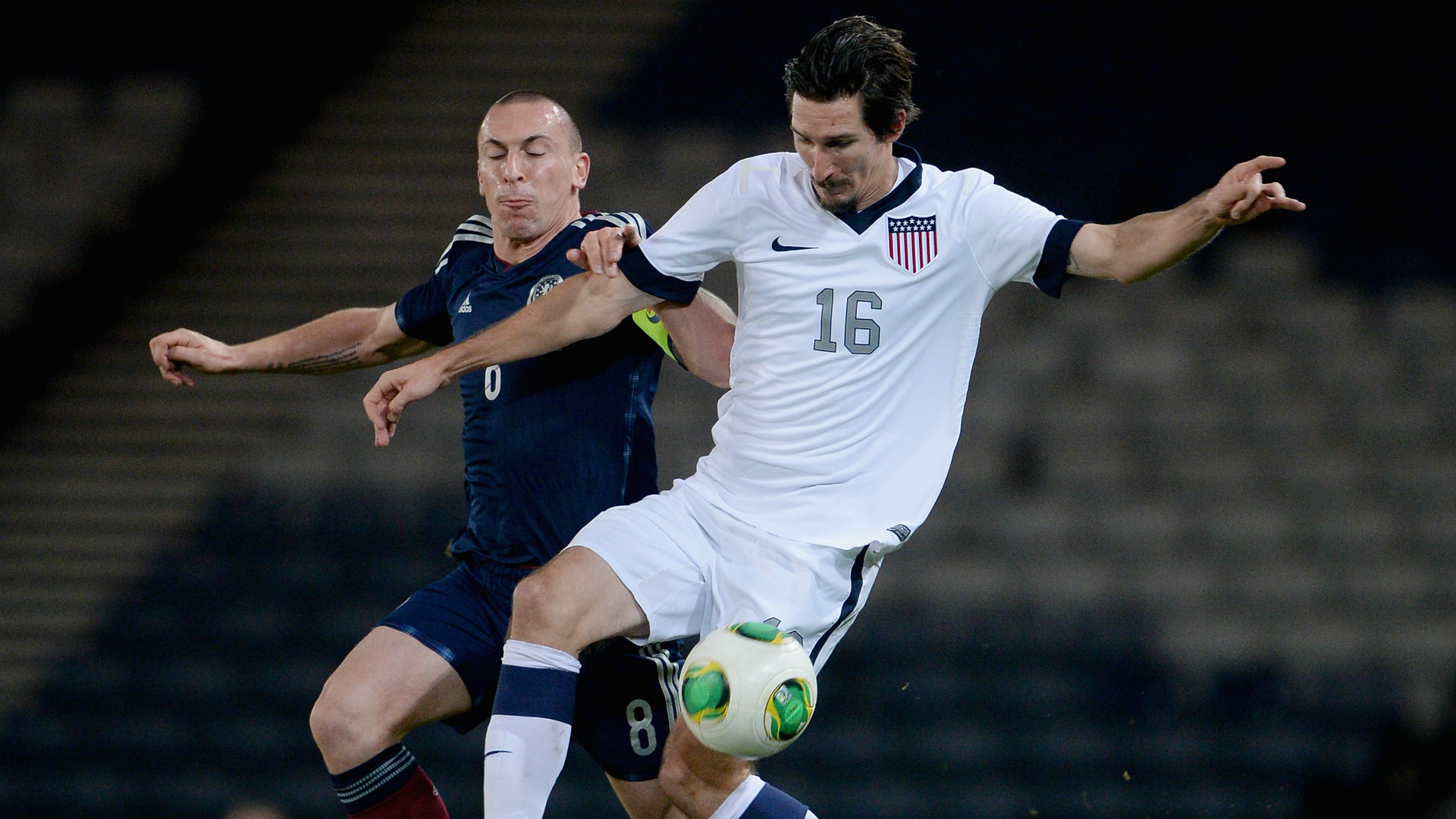 "I think back then I was also a bit apprehensive as well to make mistakes," Kljestan said. "I think I wanted to be more on the safe side of things. When you play like that you're never going to play at your best. Now, having spent so much time away, and also spending the last year and a half being a No. 10 in the Red Bulls system, and just having more comfort playing closer to the strikers, I think I'm just more comfortable making those final plays. I think I'm a little more daring and a little more confident to make those final plays."
Kljestan was a late addition to the squad after Gyasi Zardes was forced to withdraw with a broken foot. Clint Dempsey's absence because of an irregular heartbeat also left a playmaking void on the roster, as did Michael Bradley's absence for the St. Vincent match because of suspension. Klinsmann didn't have a ton to say to Kljestan, but made it clear he was getting an opportunity he needs to capitalize on.
"He just said there were a couple of guys suspended, and a couple of guys injured in my position, and now it's a chance for me to break in and it's up to me to prove myself," Kljestan said. "I've just gone in one day at a time trying to do the best I can to prove to him that I deserve to be here and that I can be a plus for the team. So far so good, hopefully tomorrow night it's another big step."
Bradley's return from suspension could make it tougher for Kljestan to crack the starting lineup, but if Klinsmann is interested in seeing more of Kljestan as a playmaker, something in short supply in the U.S. player pool, then he could choose to reunite Bradley and Kljestan, who partnered well together in the past. In the previous incarnation of the partnership, it was Bradley in a more attacking role while Kljestan often deferred the offensive side of his game. Now, Bradley has honed in on the more defensive aspects of his game while Kljestan has improved his playmaking, which could lead to an even more effective partnership.
Kljestan's experience in World Cup qualifying could also help him earn a start Tuesday. Though it has been a few years, Kljestan has played in some important matches for the U.S. before, and won't be fazed by the big stage.
"The biggest qualifier for me that sticks out in my mind was the game against Mexico in Columbus (in 2009). Michael and I played in the middle together, and had a good understanding," Kljestan said. "We played a good game and we won 2-0. That one I'll always remember and always think back on whenever I'm approaching another big qualifier so tomorrow's no different. We know we're pretty safe, but we want to leave no doubts about it."
Kljestan will also want to remove any doubt in Klinsmann's mind that he should be back with the U.S. when the Hexagonal round of CONCACAF World Cup qualifying begins in November — possibly in Columbus, Ohio, against Mexico.