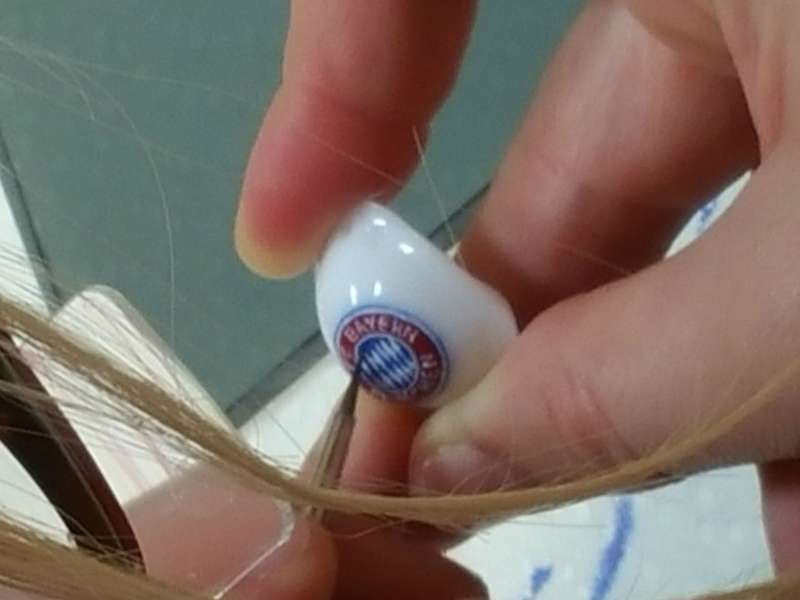 "It's hand painted, which is extremely difficult, much more so than it looks – just check out the detail."
Ryan Gibson isn't talking about a piece of artwork, clothing or even a tattoo – he is telling
Goal
about his glass eye, which has a picture-perfect Bayern Munich logo where the pupil should be. "Anyone can get a Bayern tattoo," he says. "But it's not every day you can show your club and fans that you have their eye..."
Ryan lost his right eye to ocular melanoma, a rare form of cancer which affects one in a quarter million Americans. The 33-year-old ex-Navy serviceman is a sports marketer and part-time traffic controller, directing vehicles around his local school district in York, South Carolina
Incredibly, Ryan has still been able to perform his day job – "My left eye got three or four times stronger after losing the right," he says – but since surgery earlier this month he's been covering the socket with a Bayern Munich patch.
But as of Friday, he has something more permanent – and eye-catching.
"When people ask me about the eye it opens up two things – it allows me to talk about Bayern Munich, who are coming to Charlotte this summer. I run the local Bayern fan club so maybe that will help sell more tickets!" he says.
"But it also increases awareness for ocular melanoma. It's such a rare disease, even less likely than Leicester City winning the Premier League, so very few people know about it.
"If you get a regular eye you fall back into normality and don't get any benefit. This helps me talk about Bayern and ocular melanoma."
Incredibly, Ryan is not the only football fan in the world to have a club-branded glass eye. Newcastle United supporter Andrew Canavan has a Toon crest etched onto his ocular prosthetic. However, Goal understands that Ryan's is the only hand-painted eye.
The eye and artwork were created by Anna Boyd-Jefferson, an ocularist at Carolina Eye Prosthetics in Burlington, North Carolina. The full process post diagnosis – including treatment, surgery, prosthetic eye creation and follow-up scans – will run well into the tens of thousands for a man who is uninsured due to a pre-existing condition leading to high premiums.
Furthermore, the process of creating the eye required approval from none other than Bayern themselves.
"I had to get permission from Bayern to use the logo as Bayern own the international copyright for medical equipment. This is technically medical equipment. I didn't want to get sued by Bayern but they were real helpful," he says. "From start to finish after my post-surgery appointment – which was Tuesday May 3 – it only took about two weeks.
"I went through their New York office. The guys in Munich were caught off guard because it's a request that's never been made. I thought they might see me as a crazy, loony person but hey, at least I'm not fighting in the parking lot outside the stadium!
"I could have got a natural eye and just worn this for game days but I'm not that kinda person – I'll wear this every day of the year."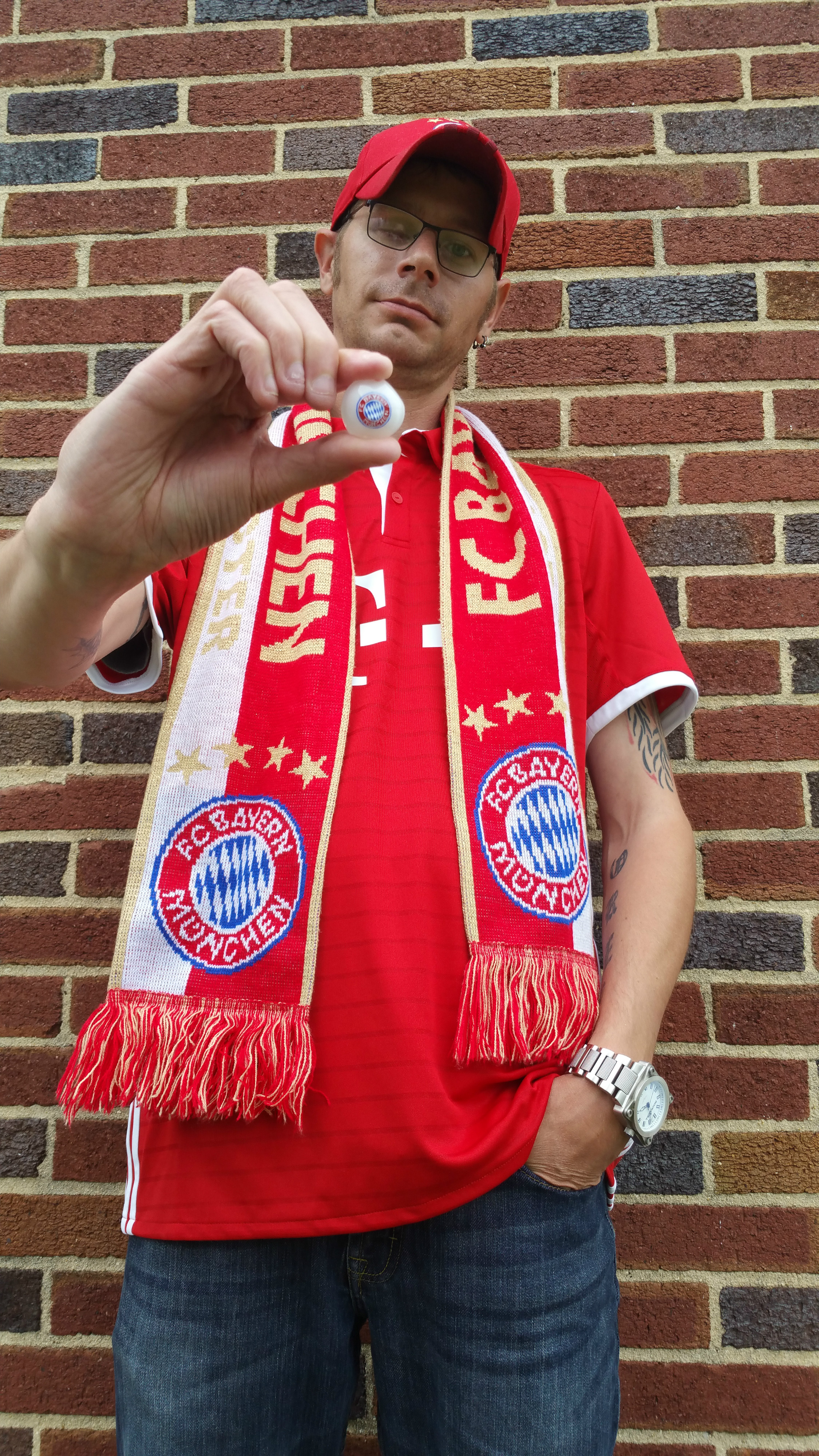 Despite having been a Bayern fan for many years – his father was born in Germany to a U.S. serviceman and his family in South Carolina has German roots – Ryan has never seen them in the flesh. That should change this summer when Bayern plays Inter Milan in Charlotte as part of the ICC tournament.
But there's another summer game which Ryan is following with interest – the friendly match between the Charleston Battery and Scottish giant Rangers.
"I don't know who to kiss up to at Rangers to get Dean Shiels to stay at the club until then but he's the only player I know who has played his career with one eye," Ryan says.
"He's a great example other patients who lose an eye - just flip on the TV and watch Rangers vs. Celtic and support a guy just like you. He's living a perfectly good life as a high-end athlete, a striker - I know strikers who aren't worth a damn with two eyes."
Ryan's Bayern eye is more than just a celebration of his support for the club. It's a reminder of how he got through the tough times after a routine eye-test at a Walmart revealed something more sinister.
"For some reason whenever something happened to me in life, something big would happen with the team," he says. "When I got diagnosed they had a big win. During the Champions League final second leg against Juventus I couldn't watch the game because I was waiting in the hospital for my pre-surgery meeting. They almost threw me out because of the F-bombs I was dropping during the first 12 minutes.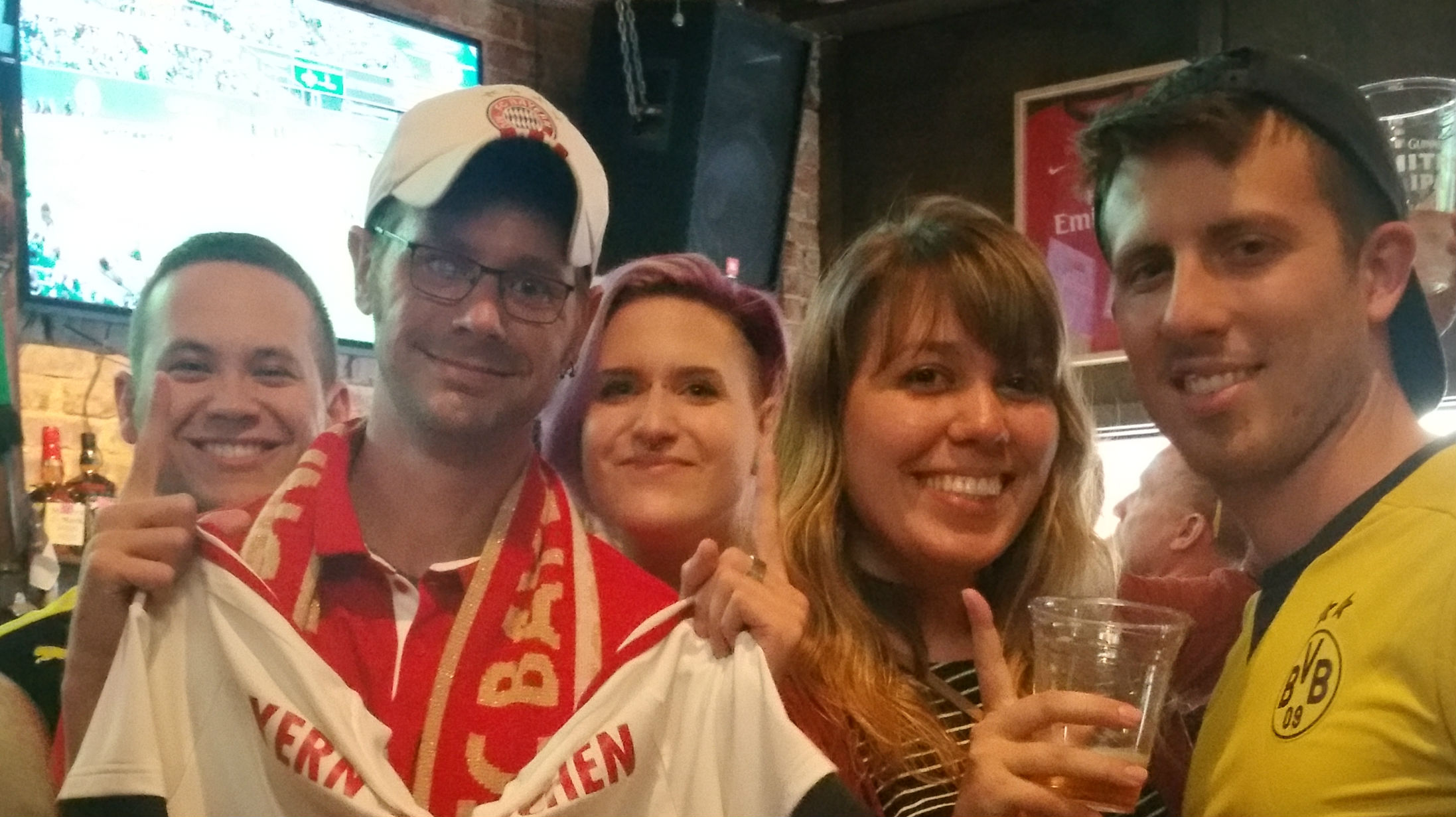 "I can go to Hooligans (sports bar) in Charlotte and no one will ask me about cancer - they'll ask me about being Ryan the Bayern nut. I can argue with Barca fans and they'll forget anything is wrong with my eye.
"Every stage of this ocular melanoma process, something with Bayern kept me focused. Now I can kind of live with that and take my mind away from the cancer."