---

EXCLUSIVE
---
Danny Karbassiyoon's journey from playing for Arsenal to scouting new players for the club is a fascinating one — one in which he has ended up bringing Gedion Zelalem to the club.
Forced to retire from the game at the age of 22, the first American to score for the Gunners is now looking to find the best young players in his role as the Gunners' North American scout.
Karbassiyoon's hopes of carving out a career in the English top flight may have came to an abrupt end, but he now sees his role as helping others on the road to achieving their own dreams.
The man who unearthed Joel Campbell spoke to Goal about Zelalem — the German-born U.S. youth international and Under-20 World Cup veteran now starring for Rangers on loan from the Gunners.

Karbassiyoon speaks about the process of bringing the prodigious midfielder across the Atlantic, and just why everyone at the club rates the 19-year-old so highly.
---
HOW DID YOU COME TO BE AWARE OF ZELALEM?

---
Gedion was 13 when I was tipped off about him. The guy — he referred to himself as Matt — who originally brought him to my attention code-emailed me out of the blue.

I do get a lot of emails about players and messages saying "come and watch this kid, he's the next Ronaldo, the next Neymar, he's 9, he's left-footed, he's just amazing." His email wasn't like that at all, but I get a lot of those so I thought to myself saying, "Here's a 13-year-old kid." Matt specifically put in the email that Gedion has a German passport.

I actually let it sit for a while because I didn't know who Matt was at that time.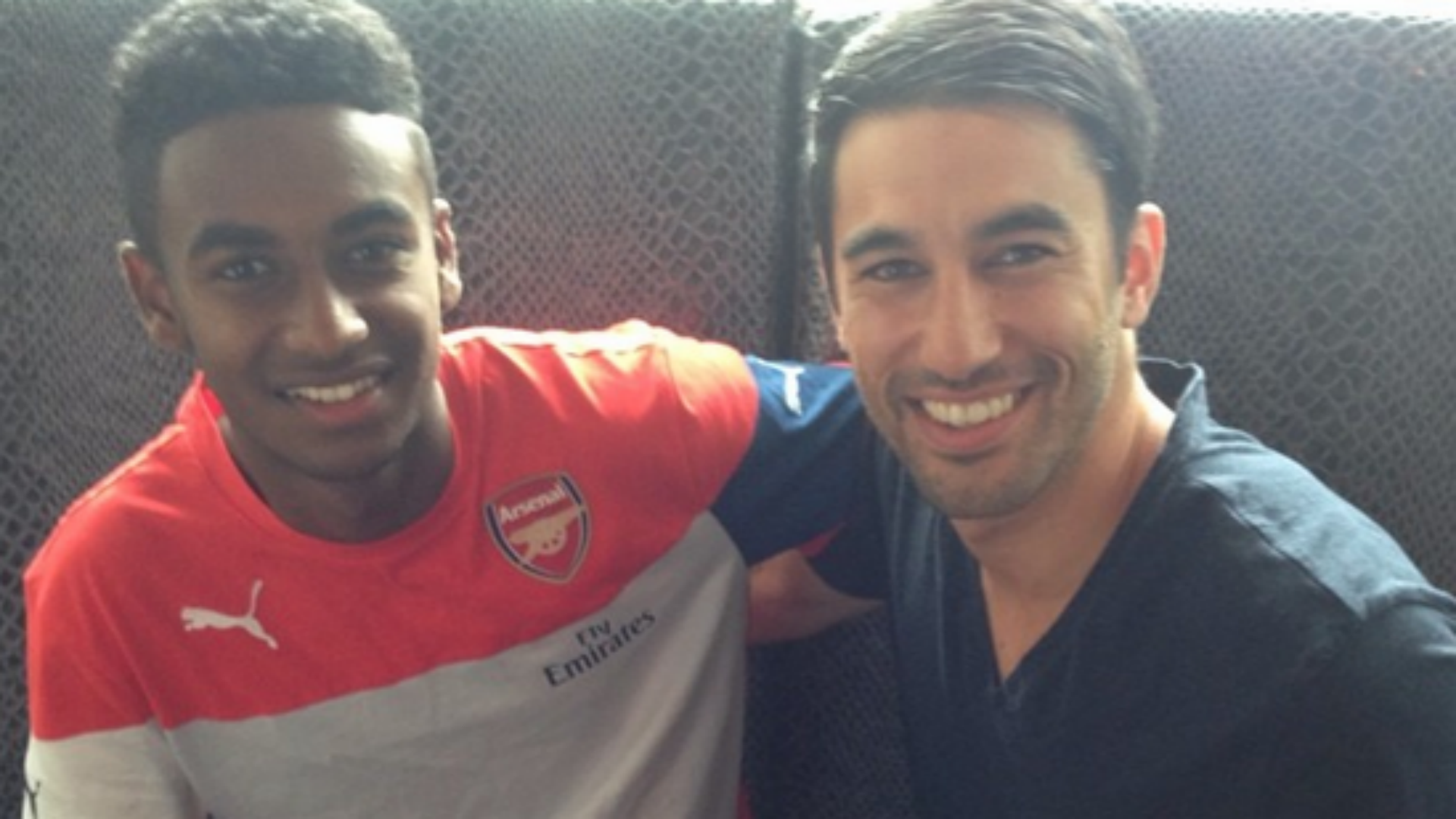 ---
WHAT WAS IT LIKE THE FIRST TIME YOU SAW HIM PLAY?

---
Several months later a good friend of mine who was actually his assistant coach sent me a message saying I should go and check out Gedion.
I went to see him on a ridiculously cold January night in Washington, [D.C.,] with parents probably wondering why some guy was watching their kid train on his own. After about 10 minutes I was thinking to myself that this kid is very good. He demonstrated a level of technical ability, awareness and intelligence that I hadn't seen in an American kid up to that point — and I had been scouting for four years.

I was very excited because I found a kid that I thought had a really good chance. He had a German passport, which was ideal — nationality can be a very big deterrent for clubs signing players from the United States. There are a lot of good kids but whether or not you can get a passport and get them over to England is another story.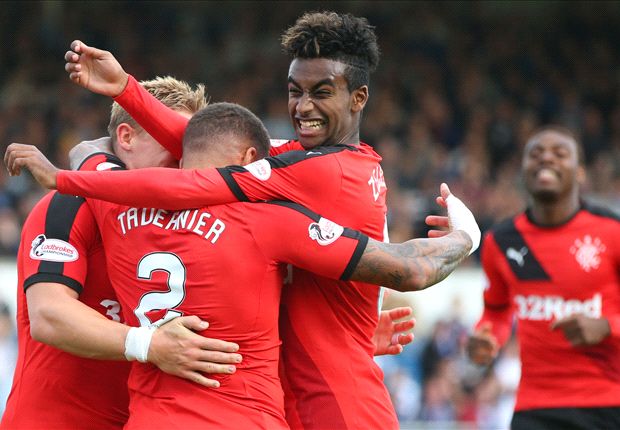 Unfortunately, that's just as important as to whether or not they're good enough. I went and watched him play three or four games in D.C. His team won by a 5-0 or 6-0 margin in every game. It was good because he was comfortable in that environment and I got to see him express himself.

It also wasn't great because you're seeing him beating teams 6-0 so you're going, "Does this translate to him succeeding in England? Does it translate to him pushing for a career at one of the best clubs in the world?"
---
HOW DID YOU CONVINCE ARSENAL TO SIGN HIM?

---
His team were set to play at the Dallas Cup and I was lucky that Arsenal were playing there as well that year. I called Steve Rowley and said, "Hey, I want to get him on trial because after the Dallas Cup, I'm sure clubs are going to be in for him but it would be nice to have validation from our staff as well."

Steve Morrow, Neil Banfield and Steve Bould were all over at the time and said he was very impressive. They kept asking me if I was going to bring him over for a trial.


---
COULD YOU DESCRIBE HOW HIS TRIAL WENT?

---
He did really well. He got to train with the Under-16s, Under-18s and even the reserves.

Eventually we wanted to offer him a contract but he was too young to come over on a full-time player contract. He kept training during short stints. Finally, when he was old enough, he signed for us. It's been great getting to see him make his debut and train with the first-team regularly.

Now he's on loan at Rangers this year, getting the chance to play first-team football regularly, understanding what it means to play for points, to be in a city where football is absolutely everything. To me, that is huge. It builds him as a person and not just as a footballer, to be able to deal with different things he'll encounter in his career.

Obviously, dealing with the Scottish second tier is another thing, the physical side of things, learning how to manage that side of the game is massively important as well.

Everyone knows he is technically very gifted. He has a lot of points in the game that a lot people would die to have, but honing the physical aspect of the game is very important too.
---
HOW GOOD IS ZELALEM AND HOW FAR CAN HE GO?

---
His best traits are his ability to pick a pass, he has amazing vision, he's very aware of the game going on around him.

It's very unusual for a kid to just know what's going around him as well as Gedion does. There's lots of nuances in his game that you'll see on a regular basis watching him.

He'll be checking over his shoulders, letting the ball run across his body and when everyone's going to the ball he's standing still to ensure he has an outlet.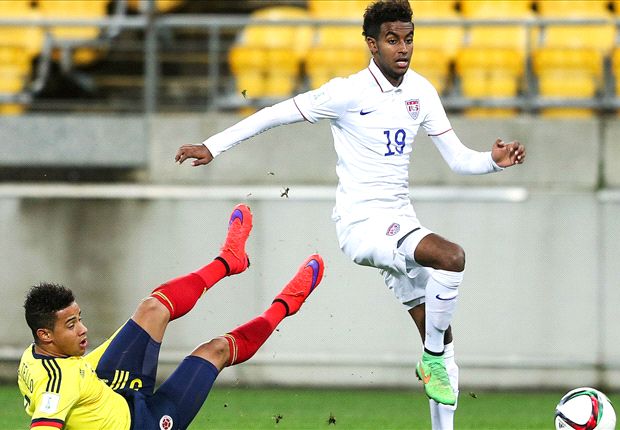 These are the little things that you see some of the top midfielders in the world do. In order to do it at that level, you need to have the complete package and do other things, or do one thing really well that no one else can stop.

He does have a lot of great features that show he could potentially be a great player.

Danny Karbassiyoon discusses his journey from Arsenal player to Arsenal scout in "The Arsenal Yankee." Available on Kindle and in paperback.