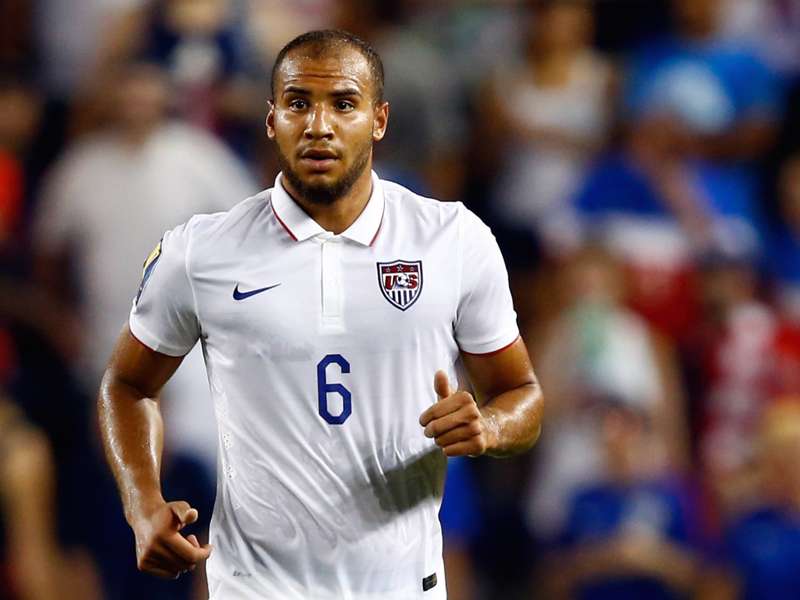 Hertha Berlin sporting director Michael Preetz has hit out as U.S. Soccer's treatment of recently-injured center back John Brooks.
Brooks picked up a knock in Hertha's win over Ingolstadt on March 19, and departed for international duty the next day.
Prior to the USA's 2-0 loss at Guatemala on Friday night, U.S. Soccer announced that Brooks was forced to return to Berlin with what it called a "left knee contusion."
Speaking to Kicker, Preetz said he felt U.S. Soccer's treatment of Brooks' injury was not adequate.
"It was all a bit curious and certainly not ideal," Preetz said. "John boarded the plane without any acute problems and returns injured. It raises a few questions."
Preetz did admit Hertha may have underestimated the severity of Brooks' injury, but still expressed his frustration at a perceived lack of attention to the knee issue.
"It might have made sense to keep him here in Berlin for one more day to see how things developed," Preetz said. "Instead, he now has 30 flight hours in his bones. And the U.S. association keeps him on site for four, five days without any real examination."
A U.S. Soccer spokesperson told Goal USA that upon arrival in camp, Brooks told the team's medical staff about his injury. In contrast to Preetz's remarks, the spokesperson said trainers examined Brooks on a daily basis. The center back trained for the first time all week on Thursday and reported that the injury had not improved enough to play. He was on a plane back to Germany on Friday morning.
Brooks' agent Kadir Ozdogan told Kicker that he felt Brooks did receive adequate treatment, saying: "I can't imagine that he did not receive the treatment he should have."