With more than 625,000 views from eight of his videos, there's no doubting that 11-year-old Texas football juggler Jonathan Tivadar is a YouTube soccer sensation.
From shaving cream to Xbox controllers, there's very few items you can fit into your hand that Jonathan can't juggle – only the lightweight nature of the credit card making it a rogue impossibility.
His keepy-ups-with-a-twist went viral in 2015 and led to coverage on major media outlets such as
ESPN
and
Time
.
So what was the inspiration behind the unique freestyling of Jonathan, who lives in Keller - a suburb of Fort Worth?
"It started off with juggling a soccer ball and then I tried to juggle an [American] football one time and that's when my father and I came up with the idea of juggling other items," he tells
Goal
. "We just went to the park, did the video and it turned out to be successful!"
His first video was filmed when he was 10 and his enthusiastic father Marius Tivadar describes how the concept spiraled from a fun thought to bizarre reality.
"We were having fun at the park, he was juggling the [American] football, and we said: 'Hey, it seems you can juggle that, so let's put a bunch of things into a basket'. And we took him to the park!
"He started juggling those things and we saw that he had an ability to juggle things. So we made a video – at the start it was all over the place on all sorts of sporting platforms."
During the 11 months since his first compilation of clips went live, Jonathan has increased the list of items that he juggles with.
One of the most popular has proven to be him playing George Michael's Careless Whisper on the saxophone while juggling an ordinary soccer ball.
"The DVD was probably the craziest thing I've juggled," Jonathan mused when asked what his greatest challenges have been under the YouTube spotlight. "The highlighter was probably the hardest."
Jonathan confesses he has a soft spot for Arsenal - "Alexis Sanchez, Santi Cazorla, Mesut Ozil, players like that" - but it's newly crowned Club World Cup champion Barcelona that holds his ultimate affection.
"I think in soccer matches the person who has the most skill is Neymar," Jonathan said. "My favorite soccer player has to be Messi. It's Barcelona who I support.
"Their best player? Messi, Messi, Messi!"
His love for Barcelona is hardly surprising as its front three of Messi, Neymar and Luis Suarez is regarded as one of the best attacking trios in the history of club soccer.
So when the question was put to Jonathan about what a superhero soccer team with him at the heart of it would look like, his answers were inevitable.
"I would pick Messi as Iron Man," he enthused. "Neymar as Spiderman, Suarez as Hulk and I would be Captain America!"
Goal has tinkered with four film posters to bring Jonathan's fantastical vision to life – although unfortunately it won't come to a cinema near you any time soon!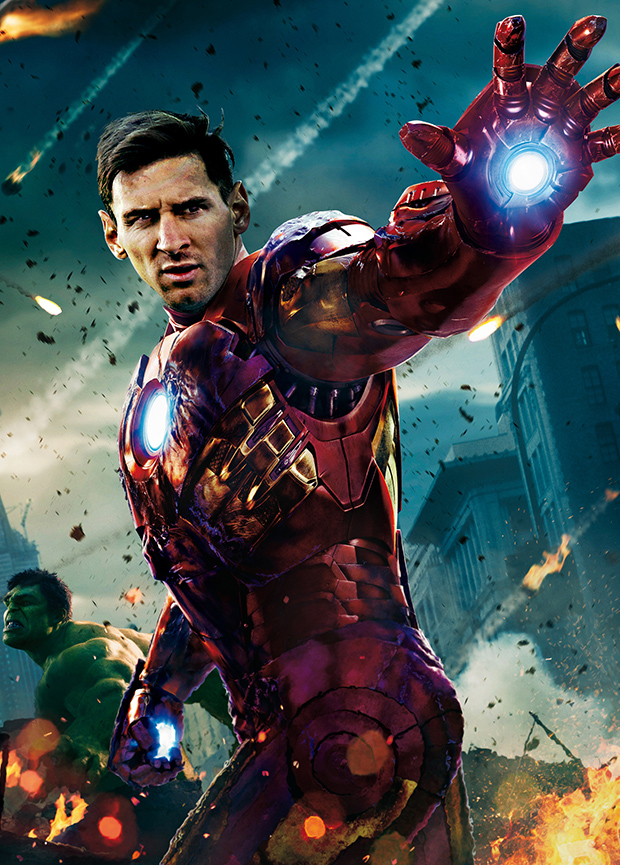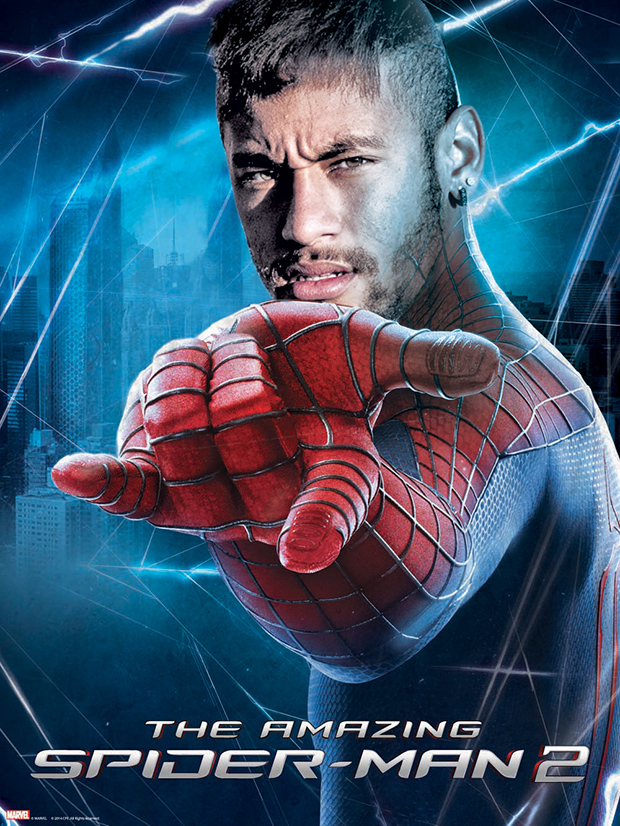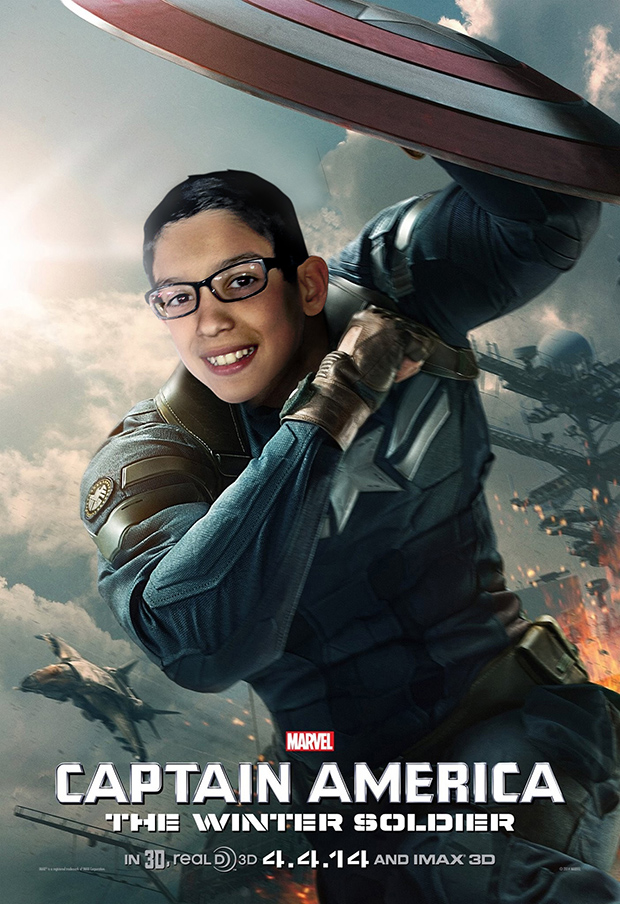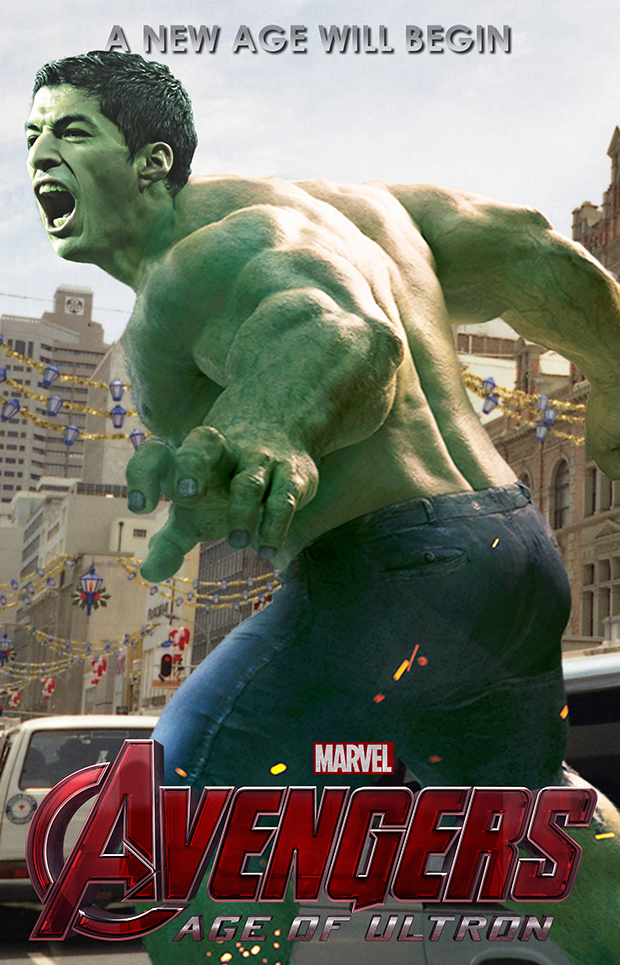 In the same way that Barca's stars haven't let their treble success of last season go to their heads, Jonathan's father insists his son is remaining grounded.
"We don't typically do this as a hobby or anything like that, he does this for fun," Marius explains. "He is a freestyler, he loves soccer freestyle. He juggles the ball, that's his main thing."
But if the 11-year-old continues to entertain us all with his keepy-uppy compilations, there's little doubt he will soon attain real superhero status.
You can watch all of Jonathan's videos on his YouTube channel, Football Jugglerz, by clicking this link.