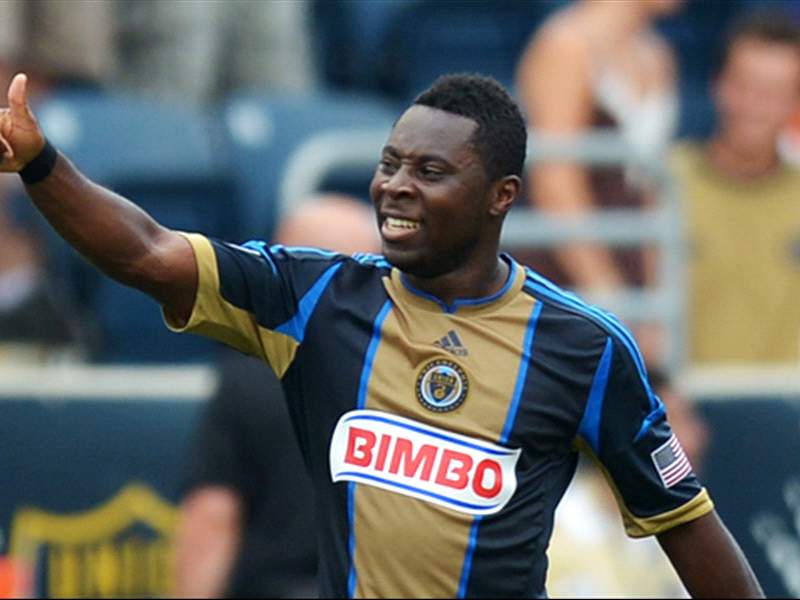 Freddy Adu has returned to the United States after another failed stint in Europe, and this time it appears he is ready to stay home for a while as he looks to rebuild his career.
Sources have confirmed to Goal USA that Adu is set to sign with the Tampa Bay Rowdies of the North American Soccer League after weighing offers from multiple NASL teams. He is expected to complete his signing this weekend.
Adu left Finnish side KuPS after three months and stated on social media that he was pursuing new opportunities. His quest for playing time has brought him back to the U.S., though not MLS, where he has had two previous stints.
Instead, Adu will be moving to the NASL, a growing league that has seen increased investment improve its overall quality, and make it a more attractive option for international players.
Sources close to Adu confirmed he will join the Rowdies and be reunited with coach Thomas Rongen, who coached him with the U.S. Under-20 national team at the 2007 Under-20 World Cup, where Adu starred for the Americans.
Adu returns to the U.S. for the first time since 2012, when he played for the Philadelphia Union. He spent one and a half seasons with the Union, but after a battle with the club over his contract (which the Union wanted him to restructure) the team eventually sold him to Brazilian club Bahia.
After a year with Bahia that saw him receive little playing time amid a series of coaching changes, Adu endured disappointing stints with Serbian side FK Jagodina and KuPS, where he enjoyed a strong four-match start before being sidelined by injuries.
He joins a Rowdies side that has shown considerable improvement under Rongen. The Rowdies finished just one point behind the New York Cosmos in the NASL spring season and are now considered one of the favorites to capture the crown of the fall season, which started last week.
Adu's career has been a roller coaster ride since he first burst onto the scene a decade ago as a child sensation who turned pro at age 14. After starting his career with D.C. United, and Real Salt Lake, Adu eventually made a multimillion-dollar move to Portuguese power Benfica. His initial stint in Europe saw him go on a series of loans that led to time in leagues in France, Portugal, Greece and Turkey before a return to the U.S. national team in 2011 at the CONCACAF Gold Cup helped him land a seven-figure contract with MLS as a signing by the Philadelphia Union.
If Adu finalizes his contract with the Rowdies this weekend, he could make his NASL debut July 18 at home against FC Edmonton.