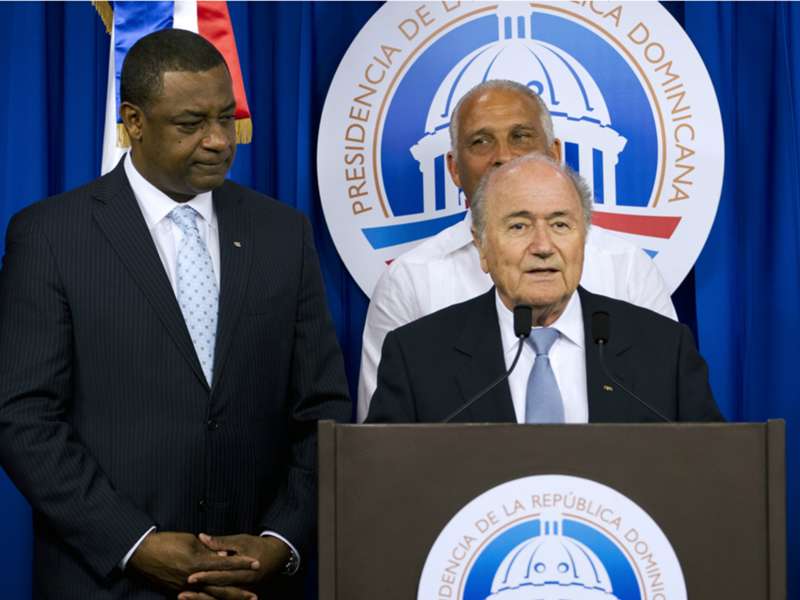 With CONCACAF squarely in the middle of the federal investigation into corruption charges involving FIFA officials, the ramifications of the criminal investigation are already being felt in the United States.
The North American Soccer League has removed the chairman of its Board of Governors, Aaron Davidson, who was charged in the federal FIFA investigation with fraud. The NASL issued the following statement:
"In light of the ongoing investigation announced by the U.S. Department of Justice on Wednesday, the North American Soccer League's Board of Governors has suspended Chairperson Aaron Davidson, along with all business activities between the league and Traffic Sports, effective immediately. Commissioner Bill Peterson will serve as acting Chairperson."
NASL Statement on U.S. Department of Justice Investigation: http://t.co/jmNMZE8pSF

— NASL (@naslofficial) May 27, 2015
U.S. Soccer has managed to avoid any direct involvement in charges or proceedings, and on Wednesday restated the organization's commitment to corruption-free soccer.
"The United States Soccer Federation firmly believes there is no higher priority, and nothing more important, than protecting the integrity of our game," read a statement. "We are committed to the highest ethical standards and business practices, and we will continue to encourage CONCACAF and FIFA to promote the same values. Out of respect for the ongoing investigation, we will not speculate or comment further on this matter at this time."
Meanwhile, Major League Soccer commissioner Don Garber says he is sitting back to see how thing will shake up.
"These are extremely serious charges and it is critically important for the entire sport of soccer that fans everywhere have confidence in the integrity of the institutions that govern the game," he said. "We, like the rest of the soccer world, will be watching this as it develops."
MLS Statement on U.S. Department of Justice Investigation pic.twitter.com/nZTqvH5AR0

— Major League Soccer (@MLS) May 27, 2015
The criminal investigation has already led to the arrest of CONCACAF president Jeffrey Webb and Costa Rican Federation president Eduardo Lin, among others. Chuck Blazer, the American former FIFA executive reportedly assisting the federal government with its investigation, has also been implicated in the charges, though it should be noted Blazer was not a U.S. Soccer official during his time working for FIFA.
CONCACAF said in a statement that it is "deeply concerned" about Wednesday's developments.
"The Confederation of North, Central America and the Caribbean Association Football (CONCACAF) is deeply concerned by today's developments, in the arrest of several international football officials including those belonging to our Confederation," the statement read.
"The Confederation will continue to cooperate with the authorities to its fullest capacity."
CONCACAF added that it will continue business as usual, hosting all of its upcoming tournaments in a "successful and timely manner," including the 2015 CONCACAF Gold Cup.