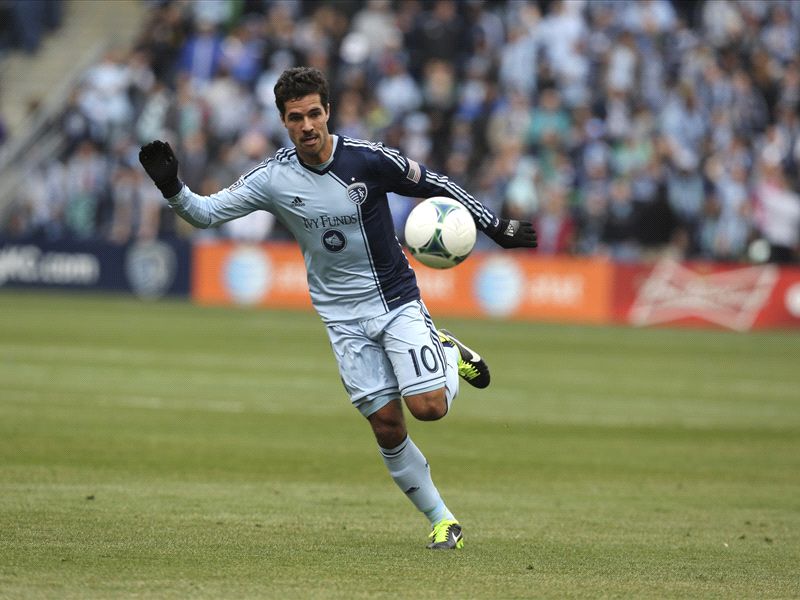 SAO PAULO -- Benny Feilhaber knows this might be his last chance.

The Sporting Kansas City midfielder hasn't played for the United States national team since last January camp but is currently in Brazil with 25 other players as Jurgen Klinsmann continues preperations for this year's World Cup. Feilhaber, 29, will have to make a big impression to have any chance of returning to the World Cup, which is exactly what he's trying to do.

"I'm trying to take this opportunity as best as I can," Feilhaber told Goal Brazil. "I saw the coach talking about how I need to be more consistent, and he has spoken about that with me as well. I'm trying to improve every day. I need to keep training well and dedicating myself so that I can make my dream of being in this World Cup come true and help the United States."

The creative player came on as a substitute in the final two group matches of the 2010 World Cup and also came off the bench in the round of 16 defeat to Ghana. Getting out of the group stage again could be a tall task, but Feilhaber is confident Klinsmann can guide the team out of a group that includes Germany, Ghana and Portugal.
"Our group is very complicated, but I think we have every chance of making it through to the next round," Felihaber said. "We just need to keep working hard, because we know our team has a lot of quality as well."

Feilhaber was born in Brazil and moved to the U.S. when he was young. Though his focus remains on making the team, and would be on getting out of the group stage, he did allow that he would get a kick out of playing the Selecao should the USA make it to a meeting with the Brazilians.
"I've played against Brazil a couple of times, but it will be different if it happens in a World Cup. It would be thrilling," said Feilhaber, who started the Americans' 2009 Confederations Cup loss to Brazil and came on as a sub in their earlier meeting in the same tourmament. "Before, though, I need to work and make sure that I get a call up, and then I have to think game by game first so that we can make it through the group stage."
Goal Brazil's Fernando H. Ahuvia contributed reporting to this article