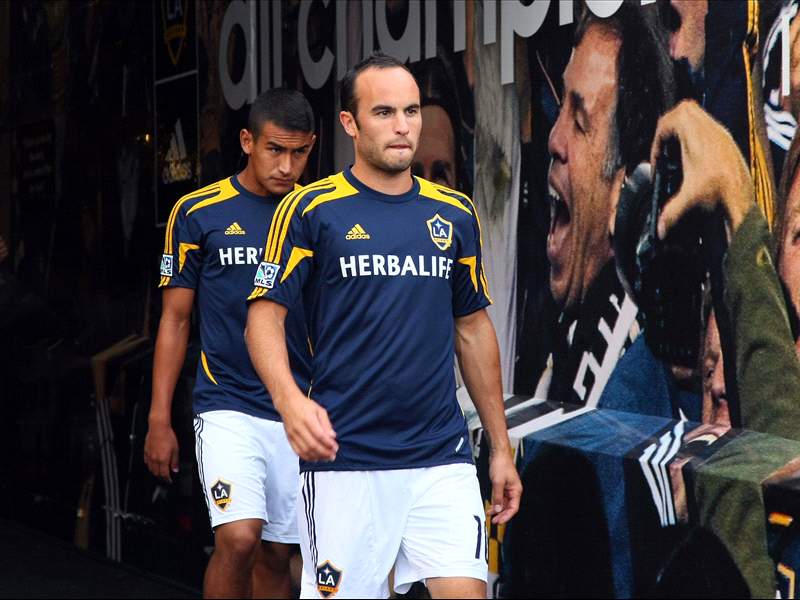 CARSON, Calif. – Despite the U.S. national team's status as a regional heavyweight, qualifying for the U-20 World Cup was an upset, according to starting striker Jose Villarreal.
The U.S. side coached by Tab Ramos advanced to the final of the U-20 CONCACAF Championship, eventually losing to host Mexico 3-1 in extra time. By beating Canada in the quarterfinals, the United States qualified for the U-20 World Cup, which will take place in Turkey this summer.
"Nobody really expected us to qualify and to make it all the way to the final was a big accomplishment for us," Villarreal told Goal.com.
The LA Galaxy forward started all but the semifinal against Cuba, scoring three goals and earning a spot on the tournament best XI. He played out the final on a bum ankle, going the entire 120 minutes.
"I rolled my ankle in practice one day, just kind of played on it," the 19-year-old said. "It was before the Cuba game, after Canada."
Despite the result, the experience of playing in front of the hostile crowd in Puebla's Estadio Cuauhtemoc was his highlight.
Did the results reveal the truth – is Mexico the best team in the region?
"On paper, I would say so. They won it, so I guess so," Villareal said. "But I think our team has what it takes to be up there too."
Follow ZAC LEE RIGG on

or shoot him an email