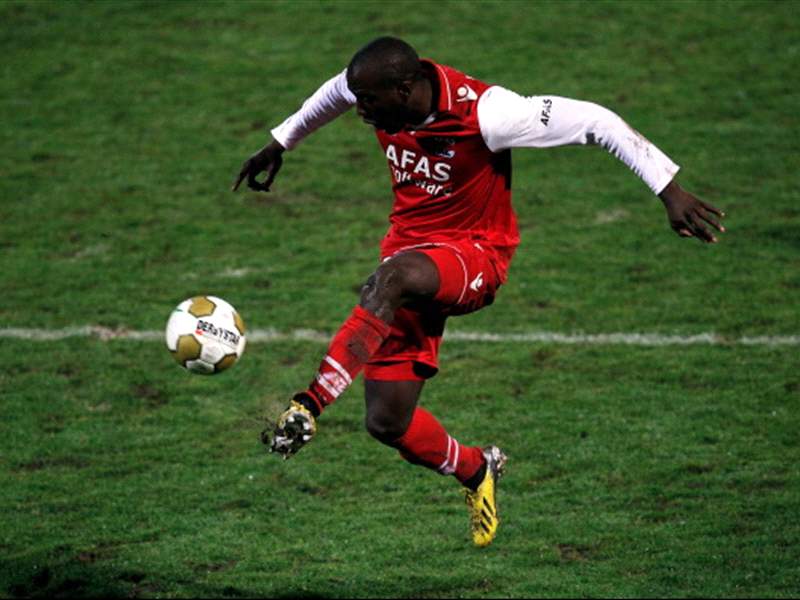 Jozy Altidore's name is etched in history now that he's the new American leader for goals scored in a single season. The striker set the bar on Sunday, tallying his 24th goal of the season in the 69th minute as AZ Alkmaar lost at RKC Waalwijk. His left-footed shot knotted the score for his club but the opposition took the winner just 10 minutes later.

Earlier in the week, Altidore was magnificent, scoring twice and adding an assist as AZ Alkmaar defeated Ajax in Dutch Cup action. The powerful foward netted a header in the 74th minute before setting up Johann Berg Gudmundsson two minutes from time. Finally, he blasted a tremendous chip shot from 35 yards out to seal the victory. Alkmaar progressed to the Dutch Cup final, where it will face PSV.

Altidore's mark of 24 goals is especially impressive considering the club still has 10 matches remaining this season. The New Jersey native could conceivably top 30 goals this season.

Howard plays well but picks up injury

Tim Howard played well on Tuesday, making 10 saves in total as the Toffees progressed in the FA Cup with a 3-1 win over Oldham. However, Howard took a knock during the contest and subsequently missed Saturday's match against Reading. The squad kept itself within striking distance of European qualification with a dominant 3-1 win over Reading. The missed match was actually huge, considering Howard had started 210 consecutive league games for Everton and was just two matches shy of Neville Southall's record. The keeper isn't expected to be out long but the ending of the streak will certainly sting a bit.

Dempsey out with calf injury

Clint Dempsey missed both games last week due to a minor calf injury. Brad Friedel was the back up for both contests. Spurs defeated West Ham midweek and topped Arsenal on Sunday.

Jones exceptional for Schalke

Jermaine Jones played well on Saturday, playing a vital role on two of his team's goals as Schalke defeated Wolfsburg 4-1 on Saturday. With the score knotted at 1-1, Jones provided a huge assist to teammate Julian Draxler, who tallied what would ultimately be the game winner in the 63rd minute. Just 16 minutes later, Jones' long ball was converted into a goal by Jefferson Farfan.

Bradley plays well off the bench

Michael Bradley came on in the first half and played the final 50 minutes as Roma continued to stay hot, defeating Genoa 3-1 on Sunday. The midfielder was very active as Roma made the most of its chances in the second half, scoring twice to break open the 1-1 halftime score. Bradley also picked up a yellow card.

Shea subs, Cameron out for Stoke

Brek Shea came on for the final 23 minutes on Saturday. Geoff Cameron failed to suit up as Stoke lost at home against West Ham United.

Johnson and Williams start for TSG

Both Fabian Johnson and Danny Williams started on Sunday as TSG played valiantly only to lose 1-0 at home to Bayern Munich. Williams picked up a yellow card shortly after the restart.

Edu starts in win

Maurice Edu started on Sunday and played a solid game as Bursaspor defeated Sivasspor 1-0. Both teams saw players sent off but the hosts came away with the points.