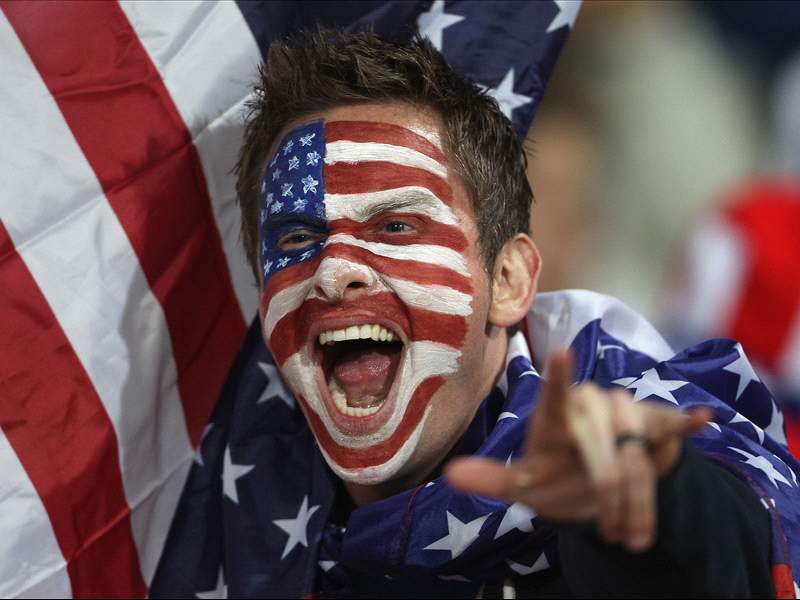 In September 2008, for a World Cup qualifier in Cuba, a handful of U.S. fans entered Havana illegally, routing flights through a third proxy nation, and showed up in the Pedro Marrero Stadium wearing American flag bandanas over their faces and hats pulled low.
A trade embargo from 1962 which could have punished them with up to 10 years in jail, a thunderstorm, or the lights going out in the midst of a hostile crowd couldn't deter them.
American players have become accustomed to seeing fans with red and blue bandanas over their noses – like the bank robbers in old Westerns – supporting them during internationals; the American Outlaws, one of two major U.S. supporter groups, derives its name, in part, from the look.
As the identity of the American soccer fan continues to develop, supporters of the national team play a weighty role, perhaps disproportionately so compared to other countries. Part of it is sheer numbers. The United States finished second only to South Africa in ticket purchases for the most recent World Cup. Patriotism dictates that Americans will support the national team even when interest in local club sides remains low.
The American Outlaws provide a photograph-friendly visage. The red jersey (also a hallmark of Sam's Army) and bandana on a middle-class 20-something, usually with a banner or a beer involved – it's poignant, intimidates yet steers free of any hooligan stigma, and straddles the solemnity-snark divide capably enough to appeal to Americans of a variety of backgrounds.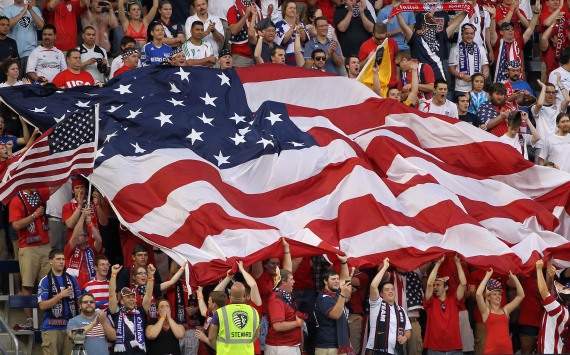 "The American fan is very diverse," American Outlaws president Korey Donahoo told Goal.com. Not only that, but, as anyone who has driven from New York to Los Angeles can attest, the United States is almost cumbersomely large.
"The sheer size is incredibly difficult," Donahoo continued. "We feel this supporters group is one of the most difficult to organize in the world, given the size of the country, new personnel, stadiums, regulations for every game, etc."
Just wait till there's a game in Hawaii or Alaska. Well, actually, Donahoo wouldn't mind that.
"Supporting the U.S. national team gives you something to perpetually look forward to, and then wish it lasted longer when it finally arrives," he said. "I am always wanting to slow time down during World Cups, Gold Cups, friendlies.
"That's something that supporting a national team can offer – the possibility of a game in two months in Belize. You don't really get that with club soccer."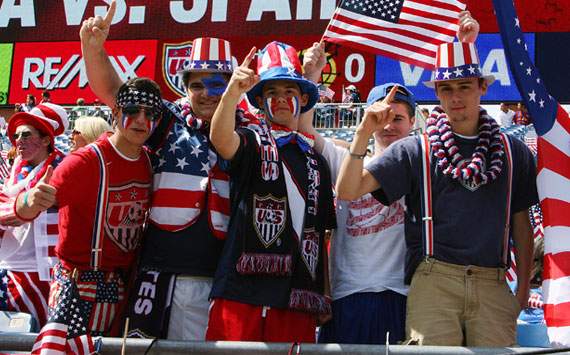 Instead of Belize, which only had its ban from FIFA provisionally lifted Thursday, U.S. fans got Belgium as the destination for the next round of friendlies in September. The American Outlaws will be in attendance, as they were throughout the Gold Cup and any other international since 2007.
The group has between 4,000 and 5,000 members, Donahoo said, including a chapter in Japan, and supports U.S. soccer across the globe. U.S. head coach Bob Bradley said that he was moved to tears when the AO and other American fans greeted the team bus as it pulled up to the stadium in Pretoria ahead of the Algeria game.
In that match, the last in the group stages of the 2010 World Cup, Landon Donovan scored a late winner, causing a spike in Internet usage which ranked second highest of all time.
"I laugh a lot," Donahoo says of people who claim Americans don't like soccer. "There are plenty of people who don't like soccer, just like anything else. The media in this country are slowly getting on board, and when they fully do, it's going to be an interesting time."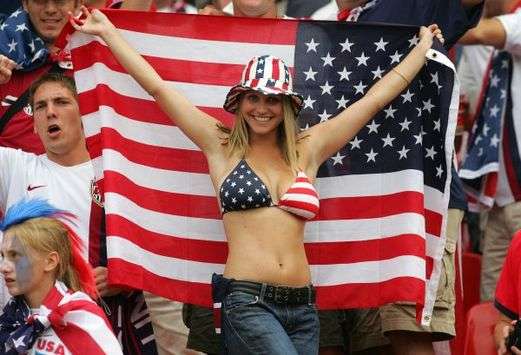 Soccer supporters in the United States, despite their numbers, are transitioning from counter-culture to mainstream. Along that continuum, it will become even more difficult to fit the American soccer fan into one archetype. Plenty divergent strands already splinter in disparate directions, such as the longer-tenured but more subdued Sam's Army or the majority of the 90,000 fans in the Rose Bowl last month who supported Mexico in the Gold Cup final.
In the end, pinpointing the identity of the American soccer fan is likely as impossible as answering the question, "What makes an American?" satisfactorily. But the level of support sure hasn't suffered because of that.
Follow ZAC LEE RIGG on



Follow Goal.com on

to get the latest soccer news directly. Check out Goal.com's

page; be part of the best soccer fan community in the world!