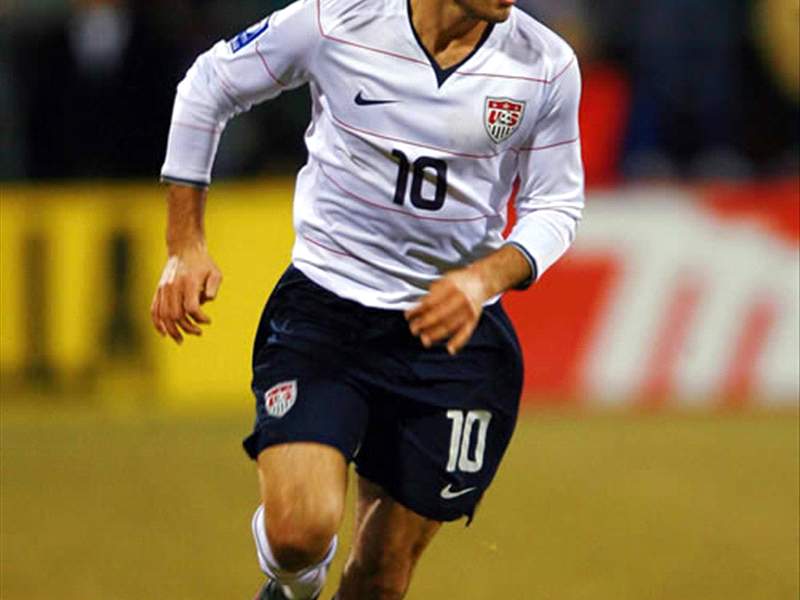 The news that Landon Donovan was being pursued by newly promoted Serie A side Livorno came as a surprise to most observers. Livorno seems like too small a club for Donovan, who has indicated he would like to play for a big European team.

But on Wednesday, Donovan's agent, Richard Motzkin, of WMG, confirmed to Goal.com that he had spoken to representatives at Livorno about the Los Angeles Galaxy striker. He also confirmed that the Amaranto are interested in Houston Dynamo midfielder Ricardo Clark, another WMG client.

"I have spoken to Livorno about both Landon and Ricardo," Motzkin told Goal.com in an email message.

He declined to provide more details.

The news of Livorno's interest in Donovan, the U.S. National Team's all-time leading scorer, emerged on Tuesday when club president Aldo Spinelli claimed he was preparing a bid. He is looking to bolster his attacking corps, which currently includes former Italy international Cristiano Lucarelli and veteran Francesco Tavano. Questions linger whether the small Tuscan side has the financial capabilities to wrest Donovan from MLS, given the striker's raised profile after a strong performance at the Confederations Cup.

Clark, a 26-year-old hard-nosed holding midfielder, also turned heads at the Confed Cup. His play in the 2-0 win over Spain was particularly impressive. He is a box-to-box player who is not afraid of a hard tackle and is capable of shooting from long distance. On the negative, he has also had discipline problems throughout his career, including earning a nine-game ban after kicking an opponent who was on the ground in 2007, and more recently, receiving a red card against Italy in the Confed Cup.

While in South Africa, Clark, whose contract is up at the end of this season, spoke to Goal.com about his desire to go overseas and whether he could play in top European league like Serie A.

"I'm always keeping my options open," Clark told Goal.com. "I feel like with my abilities, I could play in a league like that."


Greg Lalas, Goal.com

For all the latest transfer news visit Goal.com's Transfer Zone.