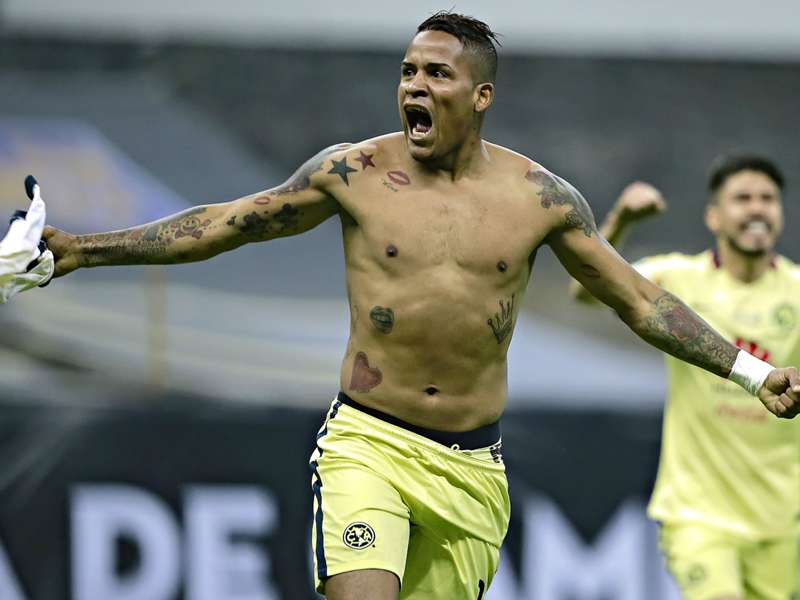 MEXICO CITY — Michael Arroyo was the man who brought the Azteca to its feet Wednesday, and that was before he scored.
Coming on to an enormous cheer from Club America fans, the midfielder who put the club in the semifinals did it again and lifted his side to its second consecutive CONCACAF Champions League title.
Arroyo scored from open play and Osvaldo Martinez converted a late penalty to give America the 2-1 victory over Tigres on Wednesday, and a 4-1 win on aggregate.
Arroyo is a fan favorite for the emotion that he lets come through on the field in his exciting dribbling tricks and audacious assist attempts, but you don't become that beloved without scoring a few nice goals as well.
And it was an excellent one he scored here to put the match level at 1-1 and take America to a 3-1 aggregate lead. "Miky," the nickname he wears on the back of his jersey, took the ball near the corner of the 18-yard box and went horizontally, fooling one, two, three Tigres defenders before driving a low shot past goalkeeper Nahuel Guzman.
It was exactly what America needed after Tigres' first-half goal had put a comeback from the first leg in sight.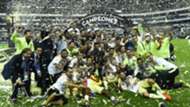 After looking mostly harmless in the opening 30 minutes, Tigres' first shot on goal was deflected back to the shooter, Rafael Sobis, in the 39th minute. Rather than have another crack, the Brazilian cut it back to Andre-Pierre Gignac, whose low shot opened the scoring.
One more Tigres goal would've sent it into extra time. Instead it was Arroyo helping America clinch the title.
Arroyo wasn't present for Las Aguilas' first-leg victory in Estadio Universitario. A yellow-card accumulation suspension seems reasonable enough until you learn it came when the player stripped off his shirt after scoring the goal in the CCL semifinals that got America to this point.
That sums up Arroyo, though. He's not afraid to try things and ends up with plenty of moments of greatness, but sometimes they're followed by moments of foolishness.
America manager Ignacio "Nacho" Ambriz will forgive those lapses for now. Not only does the manager seem to be off the hot seat, he now can boast of delivering a trophy to the club in its centennial season, one that has brought on major celebrations from the club and its fans.
Other managers haven't been so lucky. Antonio Mohamed helped America to a title and still was let go. For now, Ambriz can thank his super substitute Arroyo for helping the team to the CCL crown.
It's a title that takes America to the top of the region when CONCACAF Champions' Cup and CONCACAF Champions League titles are combined. That's a mark that will stay in club history, even for a team that's 100 years old.