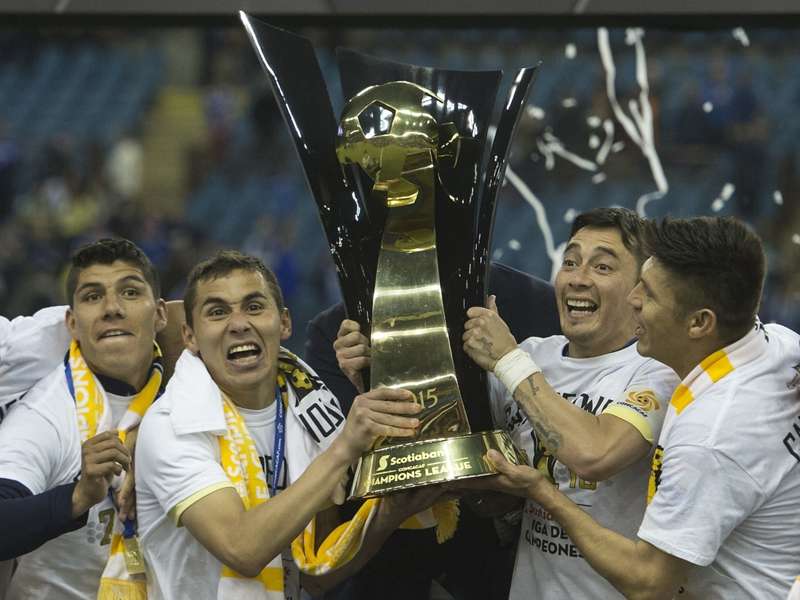 WASHINGTON — D.C. United coach Ben Olsen has let the cat out of the bag regarding a potential scheduling shift for CONCACAF's premier club competition.
Speaking to reporters after a 2-0 win over Arabe Unido on Tuesday clinched passage to the CONCACAF Champions League knockout stage, Olsen alluded to the possibility that the tournament could be undergoing a format change.
"I'm thrilled that they're moving [the Champions League] to, however I say that, a seasonal way," Olsen said. "They're changing things."
After a brief pause, Olsen laughed and asked the assembled media: "You guys know that right? Was that just me? Was that just an email? Oops."
An MLS source then confirmed to Goal USA that CONCACAF is contemplating an adjustment that would see the Champions League run from spring to fall, starting in 2017.
"This is a discussion item which has come up along with others," a CONCACAF spokesman said Wednesday. "Teams, as well as other stakeholders, are constantly surveyed to get their feedback, and we are always looking for ways to improve the Champions League."
Since 2008, CONCACAF has held the tournament group stage in the fall and the knockout round in the spring. It's a format that typically creates challenges for MLS teams, which this year had to play the Champions League quarterfinals during their preseason, in late February and early March.
A spring-to-fall format, on the other hand, would allow MLS clubs to navigate the group stage during the early part of the campaign and be in full swing by the time the knockout round arrives. The high-profile midseason signings common in MLS also would be available for the final rounds of the competition.
All seven editions of the tournament under the current format have been won by Liga MX clubs, which start their Clausura campaigns in mid-January.