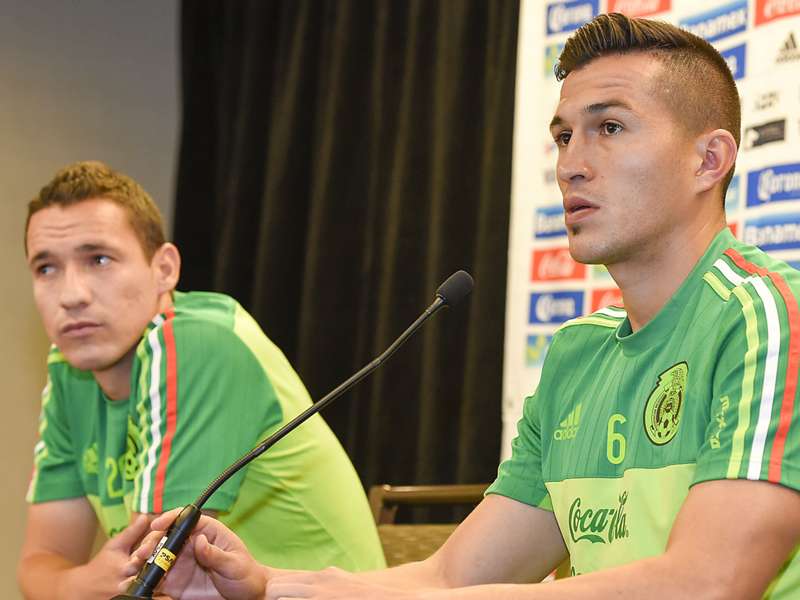 PHOENIX — Though Mexico enters the Copa America Centenario on a 16-match unbeaten streak, the national team isn't viewing that as a factor in its preparation for this summer's tournament.
El Tri has not tasted defeat since a 2-1 loss to Ecuador on June, 15, 2015. That result knocked Mexico out of the 2015 Copa America, where it was playing as one of CONMEBOL's invited guests. After that, Mexico won the CONCACAF Gold Cup, the CONCACAF Cup and every qualifier in which it has played. It also beat Paraguay and Chile, both by 1-0 margins, in friendly matches prior to this tournament. But while the stats look impressive from the outside, Mexico defender Jorge Torres Nilo says it's far more important to look at the game directly ahead of the team instead of looking back.
"We don't pay attention to streaks, because we're not out to go on streaks, we're out to go out looking for a win match by match," he said at a news conference here Friday. "We know that we've got a very important team in front of us with very important players, but we're confident in what we have as well. Uruguay isn't going to be an easy team, but I think we're also not an easy team (to beat)."
COPA AMERICA: CONCACAF Best XI | CONMEBOL Best XI | TV schedule | Group C preview
Not only has Mexico won every match since Juan Carlos Osorio took over as coach in October, the team is yet to allow a single goal in the Osorio era, a mark of 630 minutes of scoreless soccer. Uruguay, the North American side's first opponent at the Copa America, would love to put an end to that streak. But the respect Uruguay has for the opponent comes more from what players have seen in previous matches and watching video than the current run Mexico is on.
"I think they're really great players, but we can't be thinking about their group of players. I think they also have to be worried about us," Uruguay defensive midfielder Egidio Arevalo Rios said when asked about snapping the streak. "We've got high-quality international players. We're going to try to do our part in defense."
While not on much of a hot streak as Mexico, the South Americans also enter the tournament in good form. Uruguay leads CONMEBOL World Cup qualification with four wins, a draw and a defeat and has a four-match unbeaten streak of its own going into Sunday's contest.