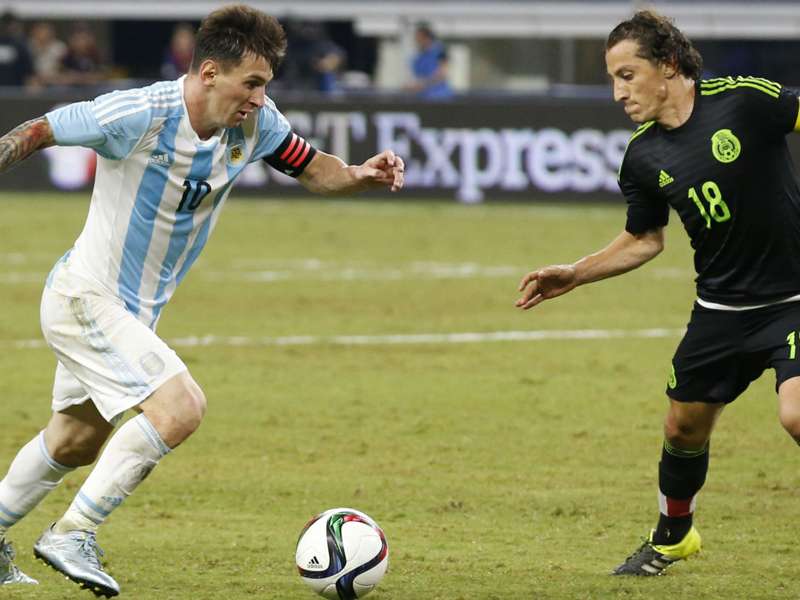 The Copa America Centenario is better than the European Championships. That's a refrain we have heard some make in recent weeks, most memorably by U.S. national team coach Jurgen Klinsmann, who knows a little about the Euros from his Germany heyday. The expanded Euros field certainly makes it an interesting argument, but just how competitive will the Copa America Centenario actually be?
For starters, picking a true favorite isn't exactly easy. There are as many as a half-dozen teams you can see winning the tournament, and that isn't even including the host U.S., which is targeting the semifinals as a realistic goal.
Lionel Messi is the star of the show, and his Argentina deserves top billing, having reached the finals of the World Cup and Copa America in recent years. Chile is the defending Copa America champion, and has looked good of late, but winning a tournament at home is far different than doing it on the road.
Then you have Mexico, which American fans will be praying doesn't make a championship run. 'El Tri' has made a smooth transition to new coach Juan Carlos Osorio, and are sure to have the most fervent fan support of any team in the field.
The Copa America field does have its serious long shots, but none you should think about making some sort of Leicester City type magic. As competitive as the tournament will be, it is tough to see any of the major underdogs emerging through the minefield of powerhouses standing in the way of a surprise title.
So how do the 16 teams in the Copa America Centenario stack up? Here are the championship odds we are giving each team in the field:
---
ARGENTINA (5/1)
---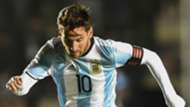 After falling short in the World Cup final in 2014, and Copa America final a year ago, Lionel Messi's side has the weapons to finally lift the major trophy that has proved elusive since the 1993 Copa America title. Injuries have picked at the roster in the leadup to the tournament, and Lionel Messi's legal issues in Spain have cut into his preparation, but as long as Messi is healthy Argentina can be expected to make a run to the final, and this time around lift a trophy. The opening match against Chile will set the tone. A loss there could leave Gerardo Martino's squad facing a daunting path to a championship
---
MEXICO (6/1)
---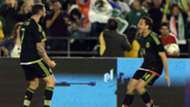 When you're riding a 19-match unbeaten streak, and sporting a perfect 7-0 record with seven shutouts under your current coach, there's reason to believe a title is attainable. That is where Mexico finds itself, having solidified its defense under head coach Juan Carlos Osorio, while also scoring goals with regularity. Something else to consider is the home-field advantage Mexico will have in every match it plays, something that an only serve to help a team in good form. Don't put too much stock into their struggles in Wednesday's win against Chile, Osorio was experimenting. He will have 'El Tri' primed for a deep run, and potentially a title, especially with Javier Hernandez in top form.
---
BRAZIL (8/1)
---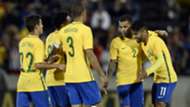 You might think it's generous to give the Selecao odds this good considering the number of stars—led by Neymar—who aren't playing. A look at Brazil's roster shows a team that still has plenty of firepower, from the likes of Coutinho and Willian in midfield, to Hulk and Jonas up top. The defense is missing some of the world's best, but still boasts as solid a collection of defenders as there is in the tournament. We would move Brazil ahead of Mexico, but Dunga's track record doesn't exactly inspire confidence.
---
URUGUAY (10/1)
---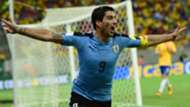 If Luis Suarez were healthy, Uruguay would be second on this list, but with him still recovering from a leg injury, the Uruguayans see their odds take a hit. Despite that, there is enough firepower to carry 'La Celeste' pretty far. The problem for Uruguay is that finishing second in its group means a potential match against Argentina in the quarterfinals. Uruguay has the defensive chops to deal with Argentina, with Diego Godin and Jose Gimenez, and a healthy Suarez could swing the tide, but starting the tournament well without Suarez will set the tone.
---
CHILE (10/1)
---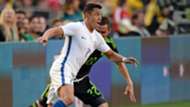 Being in the same group as Argentina keeps Chile from being higher on this list, even though the passage through the knockout rounds just might suit the reigning champions. Arturo Vidal is in outstanding form, and Alexis Sanchez remains as dangerous as ever. Wednesday's friendly against Mexico showed us a Chile team playing well as a group, boasting plenty of quality to match up against any other team in the field, but the reality is 'La Roja' has a long road to a repeat, and they won't have the home cooking they enjoyed last year.
---
COLOMBIA (13/1)
---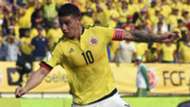 Which Colombia will show up? The one that dazzled us at the 2014 World Cup, or the one that sleepwalked through the 2015 Copa America and CONMEBOL qualifiers? Jose Pekerman's men already showed signs of rebounding in the qualifying victories over Bolivia and Ecuador, but while scoring goals isn't an issue, the 'Cafeteros' don't really boast a championship-caliber defense. Navigating through a very to tough Group A won't be easy, and anything but a group win will leave Colombia facing a likely quarterfinal exit.
---
USA (20/1)
---
There doesn't seem to be a ton of confidence among U.S. fans about the chances the Americans have in this tournament, but all things are falling into place for a good showing. The defense looks settled, Klinsmann has settled on clearly-defined roles and a likely starting lineup, and he has attacking options off the bench that can make an impact. So why not better odds? The reality is the U.S. could just as easily stumble in the group stage and fail to reach the quarters. A trip to the quarterfinals is about what seems reasonable for this group.
---
COSTA RICA (25/1)
---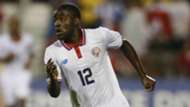 The 'Ticos' were lining up to be a serious darkhorse in this tournament before Keylor Navas was ruled out with an injury. Now the tournament's best goalkeeper isn't playing, and Costa Rica will struggle to make up for his absence. On the bright side for Costa Rica, there is still plenty of quality on the squad, from Bryan Ruiz and Joel Campbell in attack, to Oscar Duarte, Bryan Oviedo, Kendall Waston and Ronald Mattarrita in defense. If Costa Rica can find a serviceable goalkeeper, the quarterfinals aren't out of reach, but it will be difficult.
---
ECUADOR (30/1)
---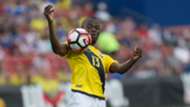 In terms of being able to advance out of the group stage, Ecuador should receive better odds than some of the teams higher on this list, but navigating the knockout rounds won't be easy unless Ecuador can knock off Brazil for first place in Group B, which will certainly not be easy. 'La Tricolor' looked very sharp in World Cup qualifying last fall, but didn't look as imposing in the March rounds. Having a healthy Enner Valencia back should give Ecuador a chance, but winning the tournament would require a series of upsets.
---
PANAMA (40/1)
---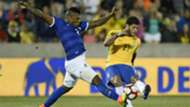 This might feel like a generous placement for an aging team, but the 'Canaleros' have experience on their side and a nucleus of players that known how to play in tournaments. Jaime Penedo showed in last year's Gold Cup that he's still capable in goal, while veteran strikers Blas Perez and Luis Tejada are a handful. Panama doesn't have a realistic chance of winning the tournament, but could certainly pull off an upset in the group stage and surprise some people.
---
JAMAICA (50/1)
---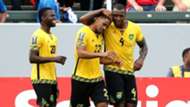 A year ago, Jamaica reached the Gold Cup final and looked like a team that could be a force in years to come. Then a disappointing stretch of results put World Cup qualifying in jeopardy. Can the 'Reggae Boyz' recapture the form of last summer? Goalkeeper Andre Blake could be a breakout player in the tournament, and the defense should be tough, but Jamaica needs goals to have any chance of making noise in a tough group.
---
PARAGUAY (60/1)
---
If Paraguay were in an easier group you could talk about a surprise run, but with three tough games to play in Group A, simply surviving Group A would be a major accomplishment. That said, Paraguay is tougher than the teams below it on this list, as evidenced by the World Cup qualifying draws with Ecuador and Brazil. Would a run to the quarterfinals really be that shocking? Don't be so sure.
---
PERU (70/1)
---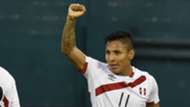 Head coach Ricardo Gareca left home many of Peru's big-named stars, leaving this team looking like a shell of its former self. Of course, some of the younger domestic options could step up and take advantage of a reasonable group, but beating Ecuador to reach the knockout rounds seems a tall task with this roster. That being said, as long as Paulo Guerrero is around, anything is possible.
---
HAITI (90/1)
---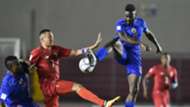 The Haitians are the first of three teams we will call 'No-hopers'. We list Haiti first because it is in the easiest group, but the Caribbean side will be lucky to win a match, let alone reach the quarterfinals.
---
VENEZUELA (100/1)
---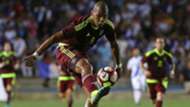 Being in a group with Mexico and Uruguay makes things very tough for this hapless team, and even beating Jamaica will be a tall order. Three losses seems like a safe prediction for this group.
---
BOLIVIA (100-1)
---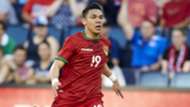 Anyone who watched Bolivia be battered by the U.S. a week ago knows the real question is whether 'La Verde' can avoid losing all three matches.