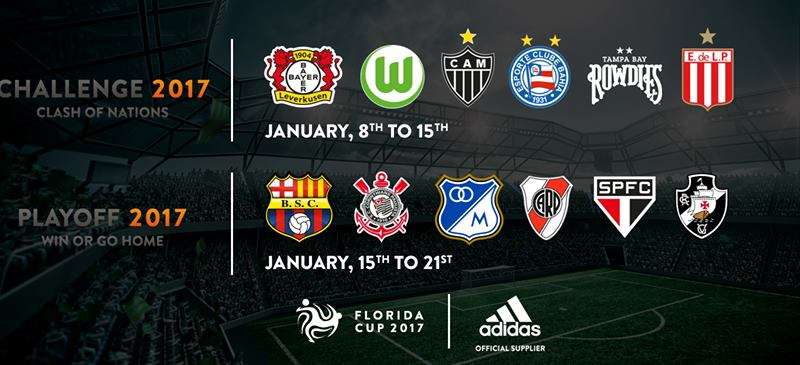 Florida Cup will have a new format for its 2017 edition. The league model from last year will give room for two distinct competitions: a tournament between nations represented by clubs, and a playoff round, with Brazil being represented in both.
The challenge among nations, played in a Davis Cup-like format, begins on Jan. 8 and will last for a week. Bayer Leverkusen and Wolfsburg will represent Germany, while Brazil will be represented by Atlético-MG and Bahia. On the other hand, Argentina (Estudiantes de La Plata) and the United States (Tampa Bay Rowdies) will represent a single 'nation' during this first phase.
In this first competition, nations will face each other at least two times. Brazilians Atletico-MG will be facing Leverkusen and the Rowdies, while Bahia has fixtures against Wolfsburg and Estudiantes. The nation that achieves more points will be the contest champion.
The side tournament is played in a playoff format and will have representatives from Argentina (River Plate), Brazil (Corinthians, Vasco and Sao Paulo), Colombia (Millionarios) and Ecuador (Barcelona de Guayaquil).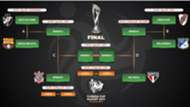 Corinthians and Sao Paulo are the only teams with a secure spot on the semifinals, with matches Vasco vs. Barcelona and River Plate vs. Millionarios defining their opponents, respectively. The losers will play each other in a consolation game, while the winners are going to play against Corinthians and São Paulo for a spot in the final match.