"We watched the Champions League final here in 2009."
In a few hours, Boston will be buried under snow and he will be on stage next door, but for the moment, Gareth, lead singer of British indie band Los Campesinos! (all band members adopt the last name "Campesinos" as a Ramones-like affectation) is sitting in an empty bar, talking to
Goal USA
about soccer, his band's new album
and the soccer references littering the album,
No Blues
.
Gareth is a true football devotee. He's on the board of his local club, Welton Rovers. He lost his verified account status on twitter after impersonating British sportswriter Martin Samuel as a transfer deadline-day prank. He talks excitedly of his replica shirt collection and asks where he can find a copy of
Howler
now that he's in the USA.
No Blues
isn't LC!'s first foray into football-related lyrics -- on 2008 album
We Are Beautiful, We Are Doomed
, Gareth namechecks former Ireland striker Tony Cascarino, and 2011's
Hello Sadness
contains "Every Defeat a Divorce (Three Lions)," a song about the pain of watching England lose over and over again -- but here the sport is inseparable from the music, making a space in which the Samba boot is just as welcome as the samba drum.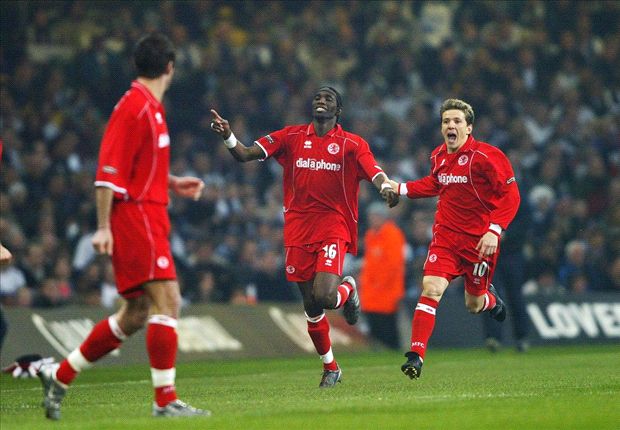 "I proofread the Book of Job for the Lord; edit one: League Cup 2004"
Los Campesinos! - "What Death Leaves Behind"
On opening track "For Flotsam," loneliness is equated to the sight of goal posts being taken down after the season; what's more, it's an odd-numbered year, so there's no European Championships or World Cup to fill the empty space. "Glue Me" compares indignity with missing a Panenka penalty, and ends in an adapted football chant: "Ex-boyfriend, give us a song." In another track's title, Gareth mashes up James Joyce with Fernando Totti to bring forth "A Portrait Of The Trequartista As A Young Man."
Other lyrics aren't quite so readily accessible: references to Tony Yeboah, the 2004 League Cup final (complete with a pun on the name of winning-goal scorer Joseph Desire-Job), and journeyman Hungarian manager Bela Guttmann will send plenty of listeners to Wikipedia -- and hopefully YouTube.
"That's my favorite of the football lines, I think," he says of the line "Bela Guttmann of love, curse all my exes to a life of celibacy" on "Let It Spill."
"I guess it's only like two lines, but if you Google Bela Guttmann, there's so much more that comes out and sort of completes what it's meant to mean."
For the record, Guttmann was a Jewish-Hungarian soccer player and manager whose career spanned more than a half century. He was enormously successful, most notably with Benfica, where he won back-to-back European Cups and mentored Eusebio. He was also volatile and controversial. Fearing stagnation, he was quoted as saying "the third season is fatal." Upon being denied a raise by the Benfica board after five trophies in three years, he quit, cursing the club: "Not in a hundred years from now will Benfica ever be European champion." Since then, Benfica has lost in the European Cup final five times.
It's a lot of meaning and metaphor to pack into a sentence.
"I like doing that with lyrics. I like not being too obvious and allowing there to be space to explore what it could mean."
While there have been many bands who have recorded football songs, from New Order's "World In Motion" to Weezer's "Represent," there's always been the air of a novelty about the efforts, the feeling that the song was a laugh, not truly a part of the group's serious oeuvre. With
No Blues
, the metaphors are woven as carefully and as skillfully as any other pop music trope.
"Not many bands do sing about football," Gareth admits. "And football being as popular as it is, and music being as populist as it is, that it seems... I think all pop songs are about love and death, and that's what football is."
"I guess It's avoiding cliche as much as possible, trying to present it in a different way," he adds.
In the band's fanzine
Heat Rash
, Gareth expanded upon the use of football's emotional beats as a shorthand for wider experiences of life.
"I've used football as a descriptive tool quite a lot in this record... To me, the language of football is a perfect medium through which to sing songs of love and death, as any football fan could vouch that victory and defeat are (slightly) less exaggerated experiences of the same."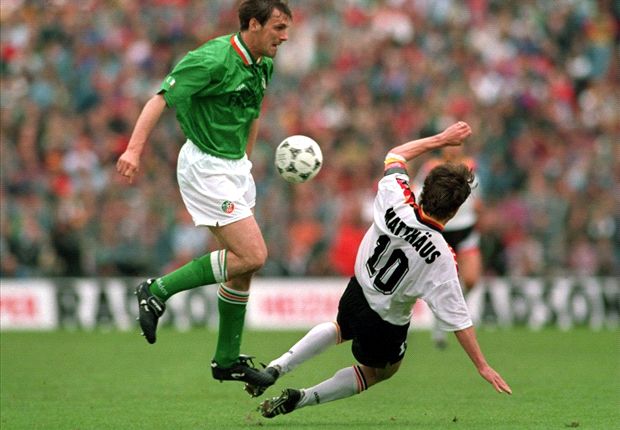 "You asked if I'd be anyone from history; Fact or fiction, dead or alive; I said I'll be Tony Cascarino, circa 1995"
Los Campesinos! - "All Your Kayfabe Friends"
That's not to say the approach doesn't have its detractors, however.
"Some people don't like the football lyrics," he reveals. "The nature of being an indie pop band is that a lot of your fans are likely to be sort of beta males, and in the past a few people have sort of openly been 'I don't like it when you sing about football because football's for
those people
, and football and music are separate. We're artistic and we don't bother ourselves with sport,' and it's like, 'nah, mate. Get over yourself.'
"I decided that I want to write about football, so I will write about football, and I don't care if people like it or not."
No matter how many sporting references jammed into an album, what truly matters is its quality. And here,
No Blues
hits the mark. Tight, upbeat pop hooks deliver lyrics laced with sarcasm, wit, deep emotion and a lingering sense of mortality, like Dali painting
The Persistence of Memory
in bright primary colors. The football is not a gimmick, but something borne in the album's blood.
Order
No Blues
here
.
Follow KEITH HICKEY
on