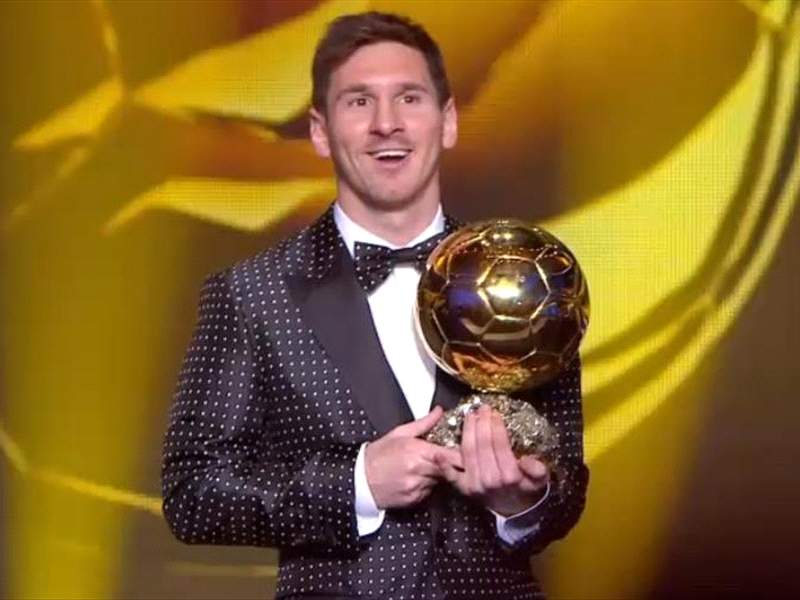 Barcelona attacker Lionel Messi has voiced his delight with his fourth Ballon d'Or win as he beat Real Madrid star Cristiano Ronaldo and Barcelona teammate Andres Iniesta to capture the prestigious individual award for a record-setting fourth straight year.

The Argentine attacker netted a record-setting 91 goals throughout 2012 to break numerous records, and he earned 41.6 percent of the votes, whereas runner-up Ronaldo had to settle for 23.68 percent.

"To tell you the truth this is really quite unbelievable. The fourth award that I have had is just too great for words," Messi said upon receiving his trophy. "I would like to recognize my other colleagues from Barcelona: Iniesta it has been great to train and play alongside you. I would also like to recognize all of my friends in the Argentinian national team.

"Everyone that has worked with me coaches and staff and my family and my friends. Also my wife and my son. Thank you."