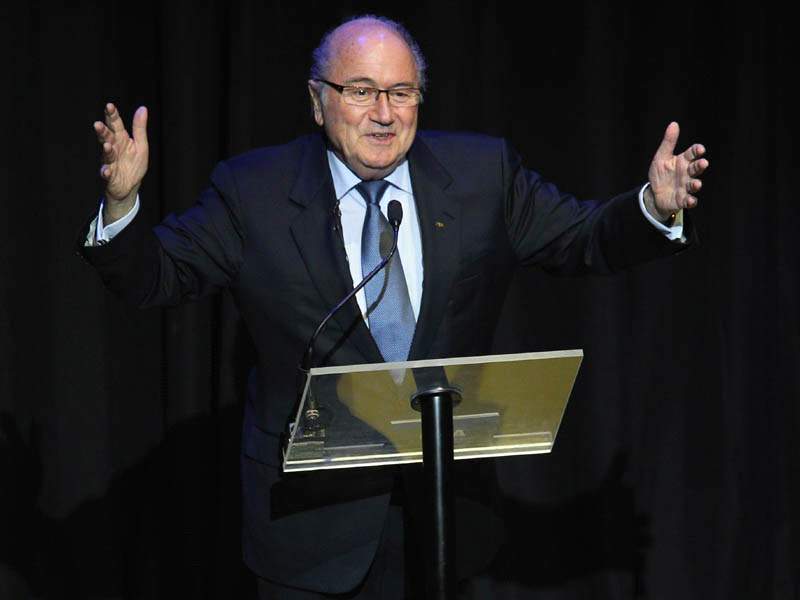 The United States World Cup 2022 bid received a mix bag of news Wednesday, as FIFA published the executive summaries of the nine bidding nations for the 2018 and 2022 World Cups.
The USA bid was named a "medium legal risk," one of only two countries to receive that designation. The committee's concern revolves around the possible lack of government support.
According to the summary, "the necessary government support has not been documented as neither the Government Guarantees, the Government Declaration nor the Government Legal Statement have been provided in compliance with FIFA's requirements for government documents."
In other words, the change in congressional power from Democrat to Republican that will occur in January means FIFA can't be certain all the new congressional members will be as supportive as many outgoing ones were.
On a positive note, the summary praises the USA's ability to successfully organize and host major events, saying the USA has "considerable experience in supporting the hosting and staging of major sports events and has proven its willingness to make material concessions and accommodate the concerns of event organizers."
Qatar, one of the USA's main competitors for the 2022 bid, received some harsh criticism relating to its sweltering climate in the summary, which will no doubt please some American supporters.
According to the summary, "the fact that the competition is planned in June/July, the two hottest months of the year in this region, has to be considered as a potential health risk for players, officials, the FIFA family and spectators, and requires precautions to be taken."
The winners of the bids for the 2018 and 2022 World Cups are set to be announced December 2nd.
For the latest news and updates from Goal.com, follow our Twitter account and join Goal.com USA's Facebook fan page!