---

EXCLUSIVE
---
Luiz Adriano
believes that
Neymar
can surpass
Lionel Messi
and
Cristiano Ronaldo
and establish himself as the world's greatest player before the season is out.
Messi and Ronaldo are widely regarded as the two best footballers in the game today and have shared the last seven Ballon d'Or awards between them. But Neymar is enjoying a stellar 2015, having scored in every game from the quarterfinals on in Barcelona's Champions League triumph last season and hit the ground running this campaign, racking up 11 goals in just 10 Liga outings.
Consequently, Luiz Adriano believes that Neymar, who he has played alongside for Brazil, is well on his way to becoming the No. 1 player on the planet.
"What impresses me the most about [Neymar] is his humility," the AC Milan striker told
Goal.
"He does not seem to be Neymar, one of the best players in the world. He is not the kind of player that knows that he has a huge potential and wants to be bigger than the others.
"He likes to play with everyone. He talks before, during and after meals. He is a great teammate and a nice person. This is what makes him different. But he also has all the quality to fight with [Messi and Ronaldo]. You just need to see what he does in the games, in the Champions League with Barcelona, and with Brazil.
"I really don't think he is below Messi or Cristiano Ronaldo. Neymar can pass both of them — even this season."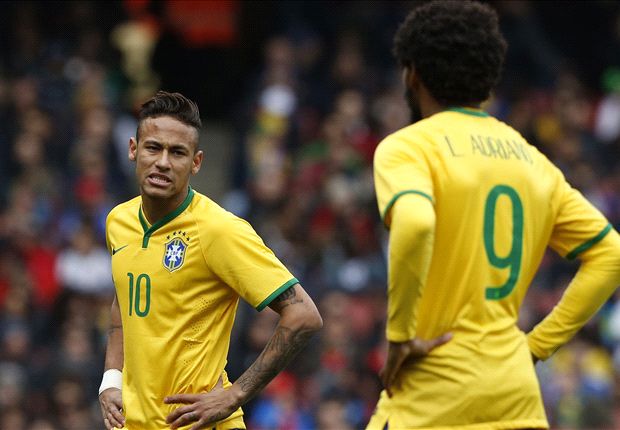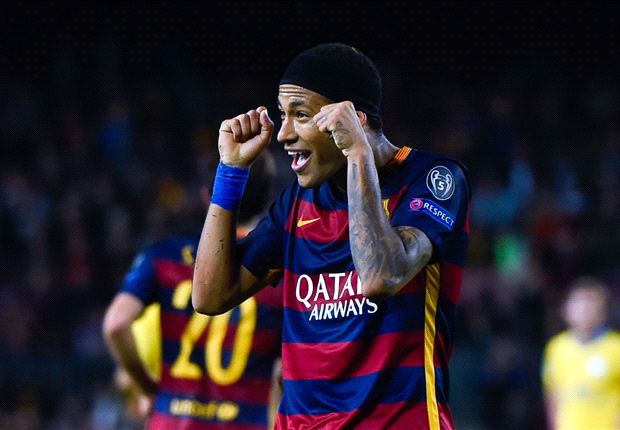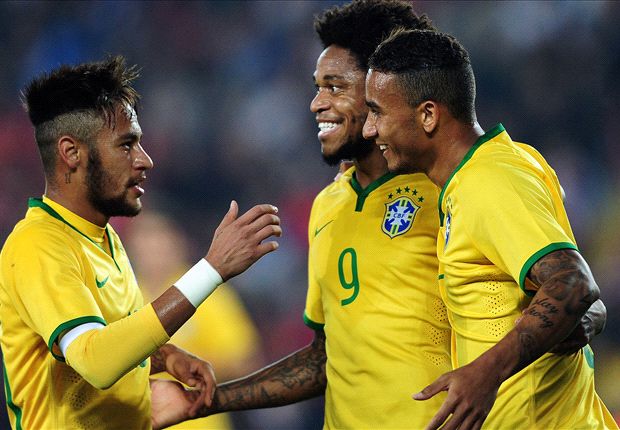 Neymar, of course, was in stellar form for the Selecao at last year's World Cup until his campaign was cruelly ended by injury at the quarterfinal stage.
The hosts capitulated without their talismanic forward, suffering a humiliating 7-1 loss to Germany in the semis before being routed 3-0 loss to Netherlands in the third-place playoff.
Neymar's group-stage dismissal also played a big part in his country's quarterfinal loss to Paraguay in this year's Copa America, prompting claims that Brazil is overly reliant on the Barca attacker.
But Luiz Adriano does not see it that way, arguing that Neymar has a stellar supporting cast.
"Because of his quality, it is clear that the Selecao depend on him, but I don't think that the team rely on him as much as people say," the former Shakhtar Donetsk ace added. "He has all the quality to take Brazil's team to the top but only with the support of his teammates, because he does not play alone.
"I think that it is the group that helps him shine because when they put him in a one-on-one situation with an opponent, then he can make the difference. The Selecao need him a lot but he also needs his teammates."