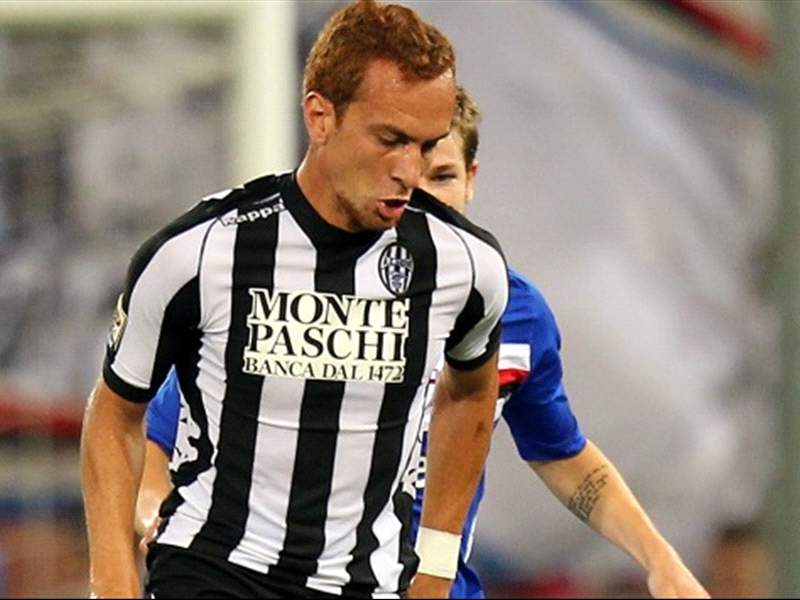 On-loan Siena striker Ze Eduardo has revealed that he is quitting from playing in Italy to move back to the "warmth of Rio" with Brazilian side Vasco da Gama.
Ze Eduardo, who spent last season at Genoa, has struggled with injuries during his time in Italy, blaming the cold weather, and is delighted to be moving back to his native Brazil.
"I am to all intents and purposes a Vasco da Gama player now," the well-traveled forward told Mediaset. "There are no problems with the transfer, and I can't wait to get my form back. Before coming to Italy I never had injuries, but due to the cold weather I've consistently had problems.
"This is why I'm happy to be going back to the warmth of Rio. I want to play, because, like so many, I dream of a place in the Selecao for the 2014 World Cup. I am a Vasco player now and I feel happy."
Vasco is looking to revamp its squad during the Brazilian season after losing veteran star Juninho, who signed with MLS' New York Red Bulls, and Felipe in the past week.
The 25-year-old Ze Eduardo made just nine appearances while on loan for Siena, scoring twice.