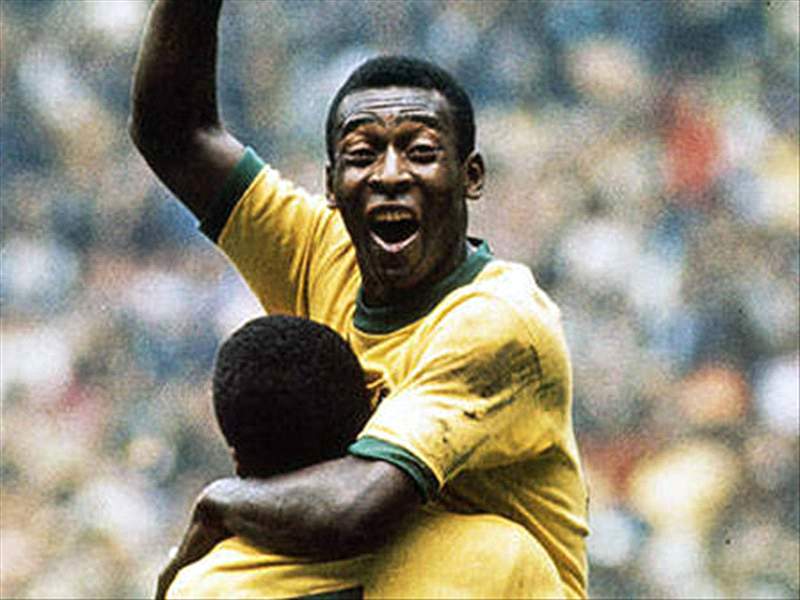 Andre Baibich, Goal.com Brazil:
For Brazilian football, Pele is the ultimate reference of quality and brilliance. Here, the comparisons with Diego Maradona are ridiculed as being nonsense. Everyone thinks that Pele is the best player in the history of football.
The interesting part is that his reputation was able to go from generation to generation, something that is not that common in Brazil. The Brazilian culture has a history of forgetting their idols. But Pele was able to remain present in the media and with that, remain with the image he had at his peak.
Today, Pele is the measure for quality in every sport. When someone is the best player in tennis, for instance, people say: "He is the Pele of tennis."
Although the image of Pele the person was somewhat jeopardized by some unfortunate quotes and predictions, his mythical image as a player remains intact and there are no doubts in the minds of Brazilians that he is the best of all time.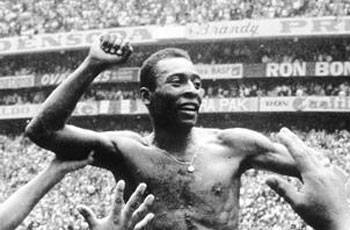 Ariel Blanco, Goal.com Latin America:


Pele left an indelible mark in Argentina. His Santos team marked an incredible level in football, Boca Juniors lost a final against them and every Argentine was challenged to beat that team, and that player. It happened that Argentina were crowned Copa America champions in 1957 after beating no less than Pele's Brazil 3-1. In 1958 however, it would be the Verdeamarelha with Edson Arantes do Nascimento as the star who would come out on top.
The most recent memories of the Brazilian in Argentina are not so positive. His stinging words against Diego Maradona go far beyond any type of reality or justification. They shared a television program hosted by the Argentine that was called
La Noche del 10
, they were friends beyond the troubles of one or the other. But the Brazilian attacks the miseries of Maradona every time he has the chance. Some remember him as the best, others detest him for being a commercial tool of FIFA. All react strongly against his indolent attacks on Maradona.
Lolade Adewuyi, Goal.com International:


Many kids growing up in Nigeria in the 1980s were born into the Pele age. Long before a certain Diego Maradona began to lay claim to the crown of greatness, Pele was the one footballer every kid wanted to be like. It was not just for his football skills. In football history, Pele is known as the man who stopped a war.
It was sometime during the raging Nigerian civil war of 1967-70 when the Biafran state had wanted to secede. The war had claimed a lot of lives when it was announced that Brazil's Santos FC, where Pele played, would be visiting Lagos to play exhibition matches. The Nigerian authorities subsequently called for a two-day truce with the rebel forces to enable the country to witness Pele's football wizardry.
Pele's impact on the Nigerian football psyche is huge. He is one man whose words are respected so much that when he predicted that an African country would win the World Cup before the turn of the century, many Nigerians took it as bankable.
Perhaps Pele's dream of an African country wining the World Cup which he won three times in his career will come true one day (Ghana have shown great promise this year). Pele remains a hero to many kids of my generation whose parents adored him. Happy birthday Pele, many more years to you.
Allen Ramsey, Goal.com USA:


In the USA, Pele's impact was huge. Before him and the Cosmos, and even for a long time after soccer was an outside sport that nobody cared about. But Pele was Pele, and the crowds came out to see him, bringing the beginnings of real interest to the sport in the USA.
Obviously he is still remembered by the older generations in America as the first superstar to play in the USA, but I feel as though his coming to the NASL opened doors for MLS to grab big name stars like David Beckham and Thierry Henry. After all, if it was good enough for the best to ever play the game, then why not for superstars now that the league is actually established as a decent place to play.
Pele actually pre-dates the sport catching on in the USA, but his influence on the popularity of the sport here is unmistakable. It's hard to imagine the growth of soccer in America without Pele bringing notoriety to the sport in the old NASL days.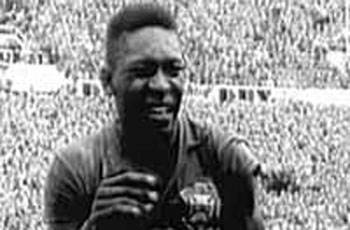 Fabrizio Ponciroli, Goal.com Italy
:
Pele evokes bad memories to Italian fans: in 1970 Italy lost to Brazil in the World Cup final, and Pele scored a goal. When Maradona arrived in Italy, the comparison became daily. Undoubtedly Pele is a landmark for whole football world, but Italian fans are used to remembering great players that played in Serie A... and Pele always refused to play in our country. Anyway, Italy respect him and consider him as a legend, although here the number one is Maradona.
Pejman Rahbaar, Goal.com Iran Editor
:
"Oh my god! You like England, Spain, France or Argentina? When we were your age everybody in Iran was in love with Brazil and Pele." Yes, Pele. Nowadays Iranian football fans have their new heroes, from Messi to Ronaldo but my father and his friends talk about another star. The one and only Pele.
Back then, for Iranian fans, Pele was the most important name in sport along with iconic names like Muhammad Ali and Leo Yashin… in the 60s and 70s, we only had two weekly sports magazines; Keyhan Varzeshi & Donyaye Varzesh, and those days Pele was our big name and big hero. He was the symbol of football.
A skillful player and a gentleman who came from poverty. When he got injured in the 1966 World Cup, many Iranian fans cried for him. That moment was like when Muhammad Ali lost against Joe Frazier in the 'Battle of the Century'. One historical football moment for us is the photo of Pele with a team-mate after scoring against Italy in the final of the 1970 World Cup. My father remembers Pele with this photo, when Pele was smiling like a child. At that moment, Pele earned the superb label: 'The King'!
Years later Pele visited Iran with his Santos club. It was chaos on the field. Every player and referee wanted to have his picture taken with Pele. After the friendly match, one of the Iranian players took Pele to the hospital when his pregnant wife was about to deliver a boy…Not surprisingly the boy was named Pele!
It is a shame that the young generation of football fans don't know Pele. For them he is an old ancient footballer that sometimes talks about Maradona. Excuse them King Pele! Some day they will learn the truth!
Talk all things soccer with the rest of our readers in the Goal.com Forums and join Goal.com USA's Facebook fan page!