Goal.com
, in association with Coca-Cola, are counting down the Top 50 most memorable World Cup celebrations of all time. For our penultimate choice we rewind to 1982 and
that
magnificent display of emotion from Marco Tardelli after his match-winning strike against West Germany in the final. Enjoy.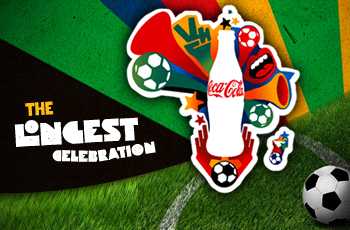 2) Marco Tardelli – Italy (Spain 1982)

Personal Story
Sergio Chesi, Goal.com Italy
"Marco Tardelli's celebration against Germany in the 1982 World Cup is perhaps still the most famous football moment in Calcio history. The Azzurri may have won another tournament since their Spanish triumph but nothing can remove the magic from that era.
Italy reached the final of the 1982 World Cup after negotiating an exciting, sometimes tricky, path. We started poorly with a disappointing first group stage featuring three consecutive draws against Poland, Peru and Cameroon. In the second group stage the Azzurri faced one of the strongest Brazilian teams of all time and Diego Maradona's Argentina - two football giants in other words.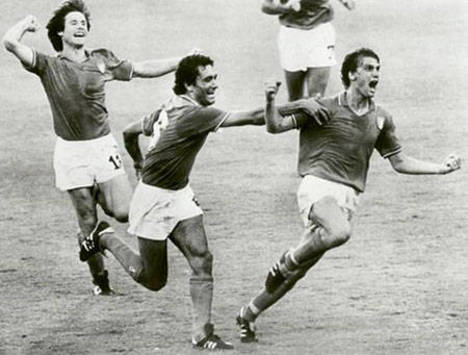 In both these games the Italian team rediscovered itself and became strong to reach the semi-finals after beating Brazil 3-2 in a classic match. Italy beat Poland easily thanks to Paolo Rossi, who became the true hero of that team by scoring six goals to claim the Golden Boot.
But Italian fans love to remember another player fundamental in our third World Cup success - Marco Tardelli. He scored the crucial second goal in the victory against West Germany in the final and his celebration, with an incredibly passionate scream, is today part of Azzurri history. It's a celebration so important to deserve a specific name: 'L'urlo di Tardelli', the Tardelli scream."



You can win an all expenses paid trip to the finals in South Africa by creating your own celebration video. Log onto www.youtube.com/cocacola to post your contender for glory. The crazier the better! The best ones will win a dream trip to the World Cup and there are thousands of runner up prizes of EA FIFA 10 and EA FIFA WC computer games to give away too.


Tomorrow we reveal the number one World Cup celebration of all timeMissed a goal? Catch up with the Top 50 here.