Goal.com
, in association with Coca-Cola, are counting down the Top 50 most memorable World Cup celebrations of all time. Today we return to Spain in 1982 for a match between the brilliant, but ultimately flawed Brazil, and the eventual winners Italy. With the Azzurri leading 2-1 the Brazilians equalized, prompting this fabulous celebration. Sit back and enjoy...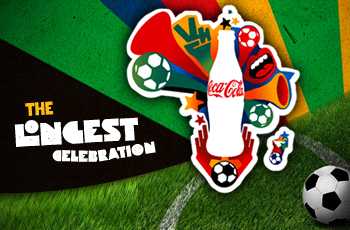 11) Falcao – Brazil (Spain 1982)
Forward to 2.55 to see goal and celebration

Personal Story
Andre Baibich, Goal.com Brazil
"Many people think that Brazil's defeat in 1982 was the death of the true Brazilian style of play. If that is the case Falcao's beautiful goal and emotional celebration can be portrayed as the last joyful moment of that style.
As heavy favorites, Brazil needed only a draw against Italy to go through to the semi-finals. In a superb match, full of ups and downs, Italy were winning 2-1 when Falcao received the ball on the edge of the box, controlled it and shot beautifully into the top corner with his left foot. To celebrate the equalizer, which could have given Brazil their spot in the last four, the 'King of Rome' ran wild, screaming with his arms outstretched as he made his way to the Brazilian bench. Eventually, Paolo Rossi completed his hat-trick to send Brazil home, but the image of Falcao's joy is still on the minds of everyone that saw one of the most bitter defeats in our World Cup history."


You can win an all expenses paid trip to the finals in South Africa by creating your own celebration video. Log onto www.youtube.com/cocacola to post your contender for glory. The crazier the better! The best ones will win a dream trip to the World Cup and there are thousands of runner up prizes of EA FIFA 10 and EA FIFA WC computer games to give away too.


Tomorrow
: 10
Missed a goal? Catch up with the Top 50 here.