Goal.com
, in association with Coca-Cola, are counting down the Top 50 most memorable World Cup celebrations of all time. Today we go all the way back to 1958 when Brazilian captain Bellini started a tradition that exists to this day.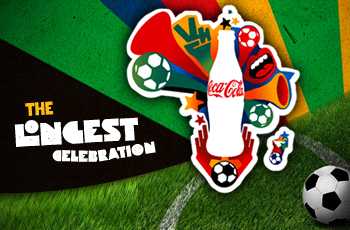 15) Brazil Lift The Trophy For The First Time (Sweden 1958)
Forward to 4.55 to see celebration

Personal Story
Andre Baibich – Goal.com Brazil
"Nelson Rodrigues, arguably the best Brazilian sportswriter of all time, used to say that Brazilians had a "hound dog complex" since the defeat to Uruguay in 1950. According to Rodrigues, everyone in the country thought that Brazil were not one of the best footballing nations in the world, and that the Selecao was way behind powerhouses such as England and Italy. The writer, on the other hand, believed that we had the best players in the world, and he was finally proven right in 1958.
After an amazing tournament by youngsters Pele and Garrincha, and veterans Nilton Santos and Didi, Brazil finally conquered their first World Cup title. We beat Sweden in the final and after the final whistle the emotions ran wild. Pele could not control his tears, and neither could goalkeeper Gilmar. The Brazilians paraded with a Swedish flag to thank the country for their hospitality during the tournament.
But the best part of the celebration came when captain Bellini received the World Cup trophy. Several photographers gathered around Bellini to get the best shot of him with the World Cup, and the ones that were behind started asking him to lift the trophy, so that they could get it in the shot. Bellini ended up lifting the trophy over his head, creating a gesture that would become a tradition in title celebrations. The "hound dog complex" had been finally erased."


You can win an all expenses paid trip to the finals in South Africa by creating your own celebration video. Log onto www.youtube.com/cocacola to post your contender for glory. The crazier the better! The best ones will win a dream trip to the World Cup and there are thousands of runner up prizes of EA FIFA 10 and EA FIFA WC computer games to give away too.


Tomorrow
: 14
Missed a goal? Catch up with the Top 50 here.