Goal.com
, in association with Coca-Cola, are counting down the Top 50 most memorable World Cup celebrations of all time. Ivan Kaviedes made headlines around the globe by donning a superhero mask after scoring against Costa Rica four years ago.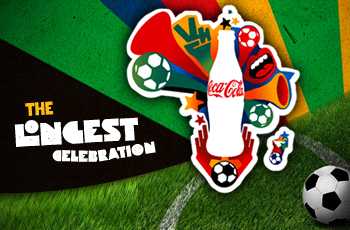 41) Ivan Kaviedes - Ecuador (Germany 2006)
No it's not Peter Parker but Ecuador's Ivan Kaviedes who pulled a spiderman mask out of his shorts and donned it for all the world to see after his strike against Costa Rica. While the celebration raised a laugh it had a somber message as Kaviedes wanted to pay tribute to former team-mate Otilino Tenorio who had been tragically killed in a car crash a year earlier.
"We were having a good time and we had the feeling that Otilino was with us out there today," said Agustin Delgado, the scorer of Ecuador's second goal in the 3-0 win. "He always made us laugh," he added.




You can win an all expenses paid trip to the finals in South Africa by creating your own celebration video. Log onto www.youtube.com/cocacola to post your contender for glory. The crazier the better! The best ones will win a dream trip to the World Cup and there are thousands of runner up prizes of EA FIFA 10 and EA FIFA WC computer games to give away too.
Tomorrow:
40
Missed a goal? Catch up with the Top 50 here.

The 2010 World Cup is fast approaching, so keep up to date with all the news at Goal.com's World Cup homepage and join Goal.com USA's Facebook fan page!