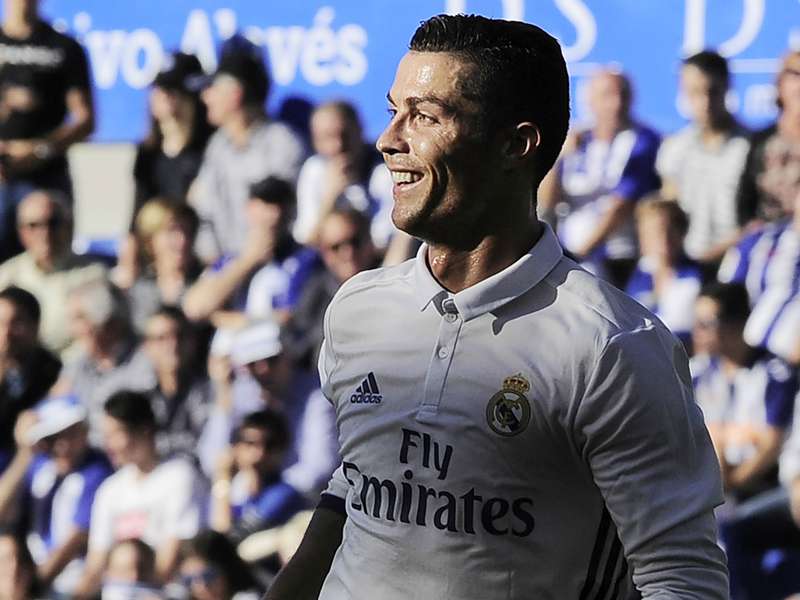 ---
GOAL 50 ANALYSIS
---
Last January, many were quick to claim Cristiano Ronaldo was on his last legs. Some speculated that he would not be back on the podium at the Ballon d'Or; that his poor form for Real Madrid signalled the start of a dramatic decline. How wrong they were.
Back on top: Ronaldo wins Goal 50
Since then, the Portuguese has won the Champions League for a second time with Los Blancos, been crowned a continental champion with his national team at Euro 2016 and picked up a string of individual awards, including this year's Goal 50. He is also the red-hot favourite to collect what would be a fourth Ballon d'Or later this year.
Ronaldo has always savoured proving his haters wrong. "Your love makes me strong," he once said. "Your hate makes me unstoppable." It is an attitude he has had since a young age - and he excels when he is told he cannot do something. It drives him to new heights.
The Portuguese put pen to paper on a new contract at Madrid last Monday and, when asked what had been the most special moment in his spectacular seven-season spell in Spain, he said: "Right now. Winning the Champions League, the Euros with Portugal and signing a new contract - this is the best moment for me." And no doubt it will have been even sweeter because those three things were thought, by many, to have been impossible. But not for Cristiano - the word is not in his vocabulary.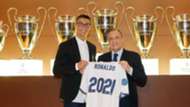 Yet doubts were raised again after the signing ceremony at the Santiago Bernabeu. Many high-profile journalists were quick to claim on social media that there is no way Ronaldo will honour his new deal. In two or three years, he will be gone, some said. But how can they be so sure?
Ronaldo himself has often stated that he wants to play until he is 40. Now 31, the former Manchester United winger has no interest in a coaching career, claiming that he will focus on his brands after retirement, and that means he is keen to extend his playing days for as long as possible.
"This is not my last contract [at Real Madrid]," he said at the event on Monday. "It's the penultimate one. I want to play until I am 41. I want to keep improving and keep learning."
From beast to beauty: How Luis Suarez curbed his anger issues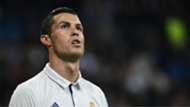 But will that be at the Santiago Bernabeu? Cristiano seems to think so. "I want to finish here," he said. And he has also claimed that he does not see himself ending up in Qatar or the United States, preferring to see out his career at an elite club.
Time will tell. Madrid legends such as Raul, Iker Casillas, Guti, Hugo Sanchez, Emilio Butragueno and many more all moved on once they were past their best at a certain age - so Ronaldo will need to maintain his current level if he is to stay at the Spanish side for another five or even 10 years.
That said, he trains harder than anyone else, takes care of his body like a true professional and is 100 per cent dedicated to staying fitter and faster than his team-mates and adversaries.
As he gets older, he will require extra rest, is likely to lose some of his pace and will need to change his game to be able to continue competing at the highest level. But if there is one player who can achieve that, it is Cristiano. And if you tell him he can't, that will just make him even more determined to prove you wrong. Again.