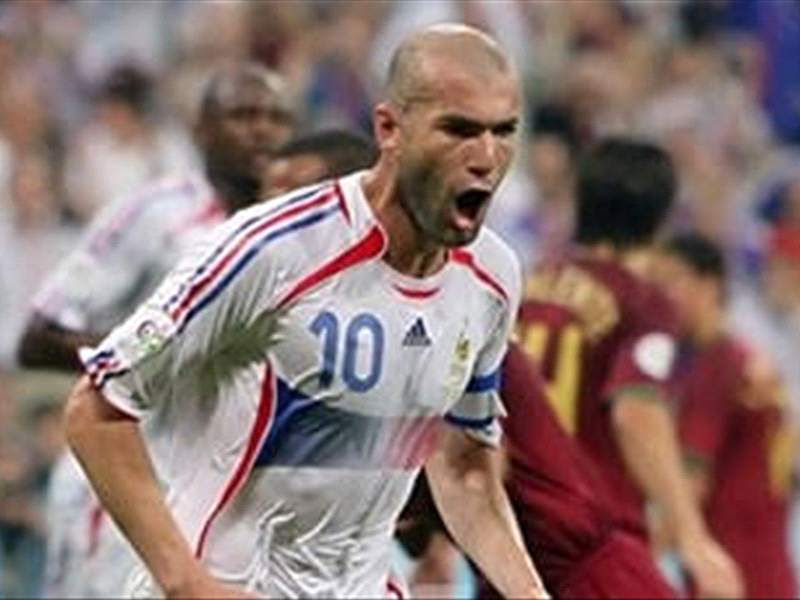 Click on the numbers 10-1 to see the goals in our selection
10) Diana Ross - USA 1994 Opening Ceremony
Yes, you did read that right. The opening ceremony for USA '94 was meant to demonstrate the diva's, ahem, supreme talent and whilst her singing was on key her penalty taking most certainly wasn't. Mind you the goalposts still did smash apart after this effort. Strangely enough she didn't make the American 'sawker' team.
9) Stuart Pearce - England - Spain - Euro 1996
Psycho stepped up and showed he hadn't lost his nerve after
that
miss in the shoot-out in Italia '90. He smacked the ball home and his vivid celebration afterwards exorcised those demons from six years earlier. He scored from the spot again against the Germans in the semi-final.

8) Pavol Durica OG - Fehervar - Debrecni - 2008
Just plain bizarre. This Hungarian cup match was drifting towards extra time when Fehervar conceded a late penalty, which the keeper saved, only to be smacked into the back of the net by Pavol Durica for a spectacular own goal. Instant YouTube fame beckoned and the sorry Slovakian was released from his contract soon afterwards.
7) Eric Cantona - Manchester United - Arsenal - 1993
Sporting a cast on his arm the gallic genius showed "arrogance beyond belief" to gently pass his Charity Shield spot-kick beyond the stranded David Seaman who looked on helpless. Effortlessly cool.
6) Robert Pires & Thierry Henry - Arsenal - Man City - 2006
Imitation is the sincerest form of flattery, or so they say. Pires tried to take a leaf out of Johan Cruyff's book with this hodge podge of an effort where he failed to tee up his future NBA star team-mate. Danny Mills loses his rag with them but at least the Arsenal pair could laugh about it all in
this interview
.
5) Diego Maradona - Argentina - Italy - World Cup 1990
El Diego had wound up the Azzurri by telling fans in southern Italy to support Argentina instead in the World Cup semi-final in Naples. It didn't work, with his every move jeered and he uttered some choice words on camera in their direction, but he showed immense bottle to stroke his penalty past Walter Zenga to set his much maligned side up for another final.
4) Crazy/Talented Russian Fan - FC Saturn - Spartak Moscow - 2009
Quite honestly one of the funniest things you'll ever see as a random Spartak fans runs onto the pitch to smash the ball home instead of the awaiting Alex. Hilarious. Apparently Fabio Capello is drafting him in to give England some pointers...
3) Zinedine Zidane - France - Italy - 2006
In his last ever match Zizou showed outrageous cheek to taunt Gianluigi Buffon with the most delicate of chips which clipped the underside of the bar to give the French a dream start to their ill-fated final. Brazen cheek in a World Cup final of all places!
2) Johan Cruyff - Ajax - Helmond Sport - 1982
When you are comfortably in the lead you might as well experiment as the Dutch master did here to sublime effect. Cruyff showed his legendary sharp football brain to pass to Jesper Olsen, who repeated the trick for the Ajax star to prod home with ease. Pires and Henry take note...
1) Antonin Panenka - Czechoslovakia - West Germany - 1976
The greatest, bravest, cheekiest most fabulous penalty of all time executed by Antonin Panenka against usual spot-kick experts West Germany to win the 1976 European Championships. Watch, re-watch, it just gets better with age. Magnificent.
For the latest news and updates from Goal.com, follow our Twitter account!