Taufic Guarch rests after an arduous day of training in Barcelona. The Espanyol B forward is about to finish his first year in Spain after leaving Estudiantes Tecos to test himself in Los Periquitos' youth team. One of the standard bearers of the Mexican U-20 national team that made it to the semifinals of the 2011 U-20 World Cup in Colombia, Guarch quickly understood the differences between his country and the European environment.
"It's another thing. I had the opportunity to be in the first [division] in Mexico and now I'm in another place where the customs and style of play are different. But I am happy to work and take advantage of the opportunities they give me," Guarch says, in an exclusive interview with Goal.com U.S. Latino.
Guarch left Mexican soccer on loan this past August, and in contrast to his colleagues Edson Rivera and Ulises Davila, he went to a team in the lower divisions for his first European experience. The challenge doesn't scare the foreigner from Guadalajara, and he says, "I want to play and show what I can be."
The youngster is not alone in Barcelona, as Mexican defender Hector Mroneo is one of the most important fixtures in the first team. The relationship with the center back has allowed for a smoother transition.
"On occasions I talk with Hector [Moreno]. I get along very well with the players from my team, I have made many friendships, thanks to God," Guarch says. "Everyone has helped me [in Europe]. Hector above all, I'm thankful to him for everything."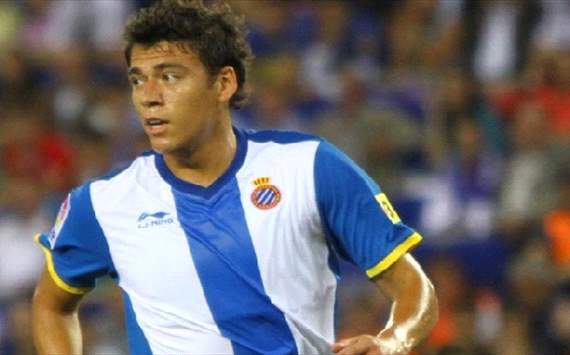 Hector Moreno has been a mentor for Guarch but might not be at Espanyol for long.
Moreno has been the topic of discussion at the moment because of the big clubs that have tracked him. On the potential interest from Real Madrid and Juventus, Guarch comments, "I wasn't aware of that, but it looks very good for him. He deserves it, [he] is a great player and a good person. He has worked and fought to achieve his goals."
Guarch admits that his contact with the first team outside of Moreno has been minimal. When asked of his relationship with Mauricio Pochettino, head coach of the senior team, the young forward limited himself to saying that he has barely been able to communicate with him since his arrival. On the other hand, his relationship with the staff and coaches of the youth teams that look to propel him towards the first team often helps.
"They say to you that you come to work and show [what you've got]. I have had little time before they decide [whether or not to renew the loan], and I have to take advantage of everything," says the 20-year-old forward. "We'll see. I have to prove myself in the B [team] to be able to stay here."
His goals are clear. Guarch wants to be a figure not only in the European scene, but also with El Tri (the Mexican national team). Together with Davila, Rivera and the other U-20 stars, Guarch hopes to be an important part of the process leading up to the Brazil 2014 World Cup. He knows it won't be easy.
"To search for something, first I have to be there. My goal is is to go to the Olympic Games and I have to have luck to win myself a place and demonstrate that I have what it takes to be there," he said.
About his magical experience in Colombia, Guarch paints the scene of what the training camp was like leading up to the World Cup. The close relationship with coach Juan Carlos Chavez and the good results achieved before the tournament gave the team confidence to try and achieve more than what they had hoped for.
"We realized during the preparations that we could have a good tournament. We earned many victories before and we prepared mentally. Coach Juan Carlos [Chavez] supported us, we were very motivated because we knew that it was something important. We knew that we were going to put in a good performance in the World Cup," he explains.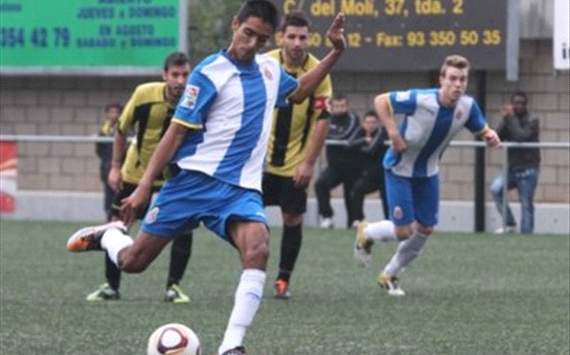 Guarch has not lost track of his former team in Mexico, and knows perfectly well that if he returns to Tecos, he is likely to be joining a team that will play in the Liga de Ascenso (second division) in the 2012-2013 season.
"It's difficult. They are fighting for something very important, as relegation is. We hope that they can do well in this tournament and stay in the Primera," comments Guarch, with sadness evident in his voice.
One day in the future, Taufic thinks about returning to try his hand in Mexican soccer, but not before he follows his path in European soccer. He explained, "Obviously I want to stay and play as much as I can, but I still have the desire to play [in Mexico.]"
Still on the situation of UAG [Tecos], Taufic Eduardo affirmed his decision to leave. "I had the mentality of wanting to come [to Spain], I did very good work to be here. There is no remorse for having left [Mexico] so young. I have to mature and strive to do something important."