Question:
Who should be Bob Bradley's starting back four against England?

Noah Davis:
Right now, I'm going to say Steve Cherundolo, Carlos Bocanegra, Jay DeMerit, and Oguchi Onyewu. I'm assuming all four are healthy.
I have more faith in Jonathan Bornstein than most, but I like Bocanegra outwide because it gets DeMerit on the pitch. The U.S. needs his leadership.


Allen Ramsey: That's an interesting set. I like Cherundolo at the right back slot, hate Bocanegra at left back, and still have questions about three of your four being fit. Honestly, and I know he had some struggles, but I like Jonathan Spector at left back, Cherundolo on the right, and Onyewu in the middle with Bocanegra. I think it's the best the USA can do right now, and even though it's unimpressive it's a fairly well balanced group.
Davis:
Spector at left back? He could barely play right back at
West Ham
. I know he played a big of left flank this season, but he struggled. He even said he doesn't particularly like playing there or feel comfortable. I'd rather see Bornstein out there, but I'll stick with Bocanegra.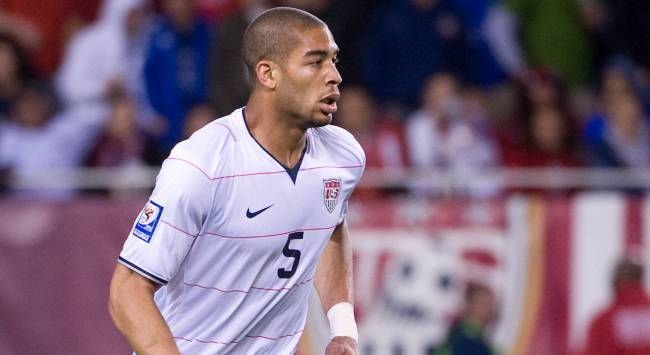 As far as fitness, I know DeMerit's been out for some time, but so has Bocanegra. And Onyewu hasn't played in more than six months. Without more information, it's tough to make an accurate judgment about who's fit and who's not.
And we all know Bob Bradley will keep that information extremely close to his athletic attire.
Ramsey:
That's kind of my point. Those three have all been out. Spector may have struggled, but he's been fit. Honestly, he was a bit unlucky a couple of times, but when I watched West Ham he wasn't terrible on the left. Plus, it doesn't leave the team short of pace the way Boca does. As for choosing between the other three, Onyewu, if fit at all, is the best defender on the team and Bocanegra, according to the players, is the guy who organizes everything. Against England I think that's the best bet. Maybe if DeMerit is more fit (than either of them) he gets the start, but like you said, we just don't know.

Oh, and about Johathan Bornstein being a better option than Spector on the left, can I just say no?

Davis:
When DeMerit's back there, he organizes the defense as well. Just watch the Confederations Cup. Of the three options at centerback, he has the best soccer-sense. There's no way he would have succeeded in England otherwise. Those smarts make up for any deficiencies he may have. Bocanegra almost plays like a third centerback when he's on the left and has Landon Donovan's workrate to help him with England's speed.
We'll just agree to disagree about Bornstein or else this will never end.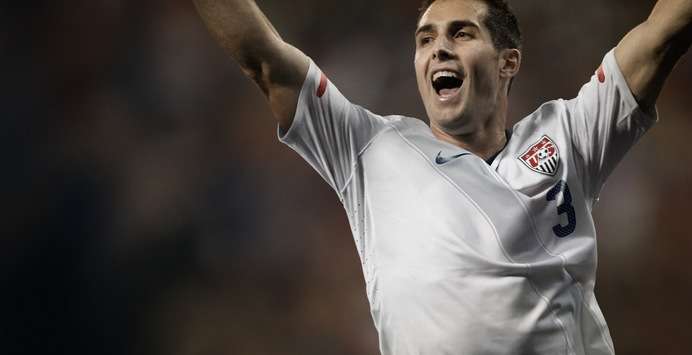 Ramsey:
Fair enough, and I do see what you're saying, but here's my final thought. I don't want Landon Donovan's workrate helping to track to the defensive third all night. That's not what the USA needs him doing. Playing with two center mids who are glorified center backs themselves, the US needs to have the best wide defenders they can on the field to allow the outside midfielders more freedom to get forward. The options aren't great, but I would feel best about Spector on the left, if for no other reason than I think he and Cherundolo both need to be on the pitch.
Visit the U.S. national team page on Goal.com for more and join Goal.com USA's Facebook fan page!