It's the question on every US soccer fan's mind. Will Charlie Davies be fit in time for the World Cup, or is it just wishful thinking that the striker could be back on time?
Goal.com's Shane Evans, of
The Full English
and U.S. national team Editor Noah Davis weigh in with their opinions on the matter.
Shane Evans:
So the question is, will Charlie Davies, the U.S. forward who was part of a horrible car accident in October be fit and selected for this Summer's World Cup. I'm saying no, people. I don't think he'll be ready in time.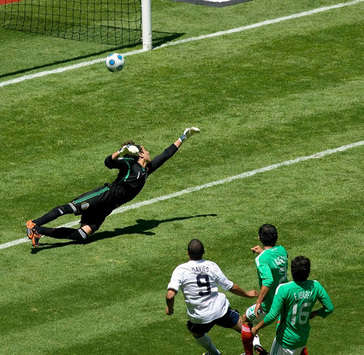 Noah Davis:
C'mon Shane. Where's the faith? He's in full training. He's made miraculous progress and there's just a little ways to go now. I think assuming he'll be there is a dangerous position to take, but I say he makes it back.
Evans:
I would love to see the guy back in the team and playing at South Africa, but if I'm Bob Bradley, I don't dare take him. You say he's back training? That's fantastic. No one would have thought he'd be this close at this stage. Training isn't enough though. You have to be fit, playing matches, in game shape. Simple fact is, by the time the team is ready to be picked, he won't be in a spot to go as every man on the 23 taken need to be in peak physical condition. A spot can't be spared for nostalgia or a feel good story.

Davis:
We're still 42 days away from the World Cup. That's enough time to get match fit. Do you think Oguchi Onyewu should be left off the squad as well? He hasn't played a match in just as long as Davies. Furthermore, who else are you going to bring to the World Cup? The pu-pu platter of Conor Casey and Robbie Findley? I like both players -- and they've contributed good things in the past -- but I'd rather have Davies. I'm not saying write his name down in pen at this moment, but Bradley should include him on the 30-man preliminary roster and see what he has. I say he shows enough to warrant a spot on the plane.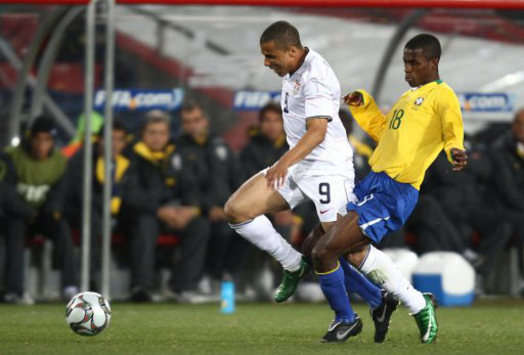 Evans:
It is unfortunate how few striking options the USA have and Bob Bradley knows that. Thankfully they have a couple guys named Landon Donovan and Clint Dempsey who can work wonders if pushed up top. My thing is, I'm a realist. If Davies has only just started full training, he has quite a ways to go. I love a sap story as much as the next guy (or girl) but you only have 23 men to bring with you to South Africa and you need to make sure all of them contribute. Gooch is another tough call, but the need there is huge and he simply has to be in the team. There are other talented and serviceable players who could take Davies spot, even if they don't have his class.


Davis:
I'd argue that the role Davies played before his injury was more irreplaceable than what Onyewu provides (Jay DeMerit and Carlos Bocanegra worked fine during the Confederations Cup whereas the U.S. hasn't found a replacement up top for Davies), but that's another discussion entirely. The striker said he's planning to return to Sochaux before the end of the season and while that's not going to happen now, he'll get to train with the team then a month of training with the U.S., and a couple of games with the USA before the World Cup.
Besides, who would you rather have as your 23 man, Casey or Davies?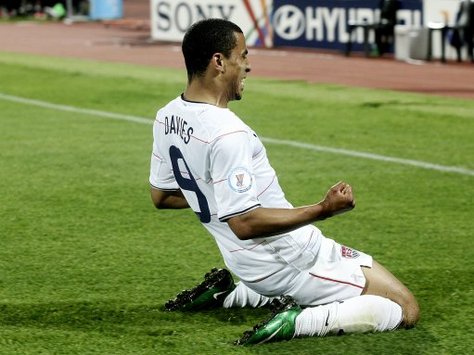 Evans:
Davies, obviously. But it's not about what I want, it's about what is possible. Let's just see what happens, shall we? I wish Davies luck...he's gonna need it.


Davis:
Never in a million years did I think he'd get this close to recovering for the World Cup. As you said, it's a bit of a sob story, but there's one more act to play... in South Africa.
Visit the U.S. national team page on Goal.com for more and join Goal.com USA's Facebook fan page!