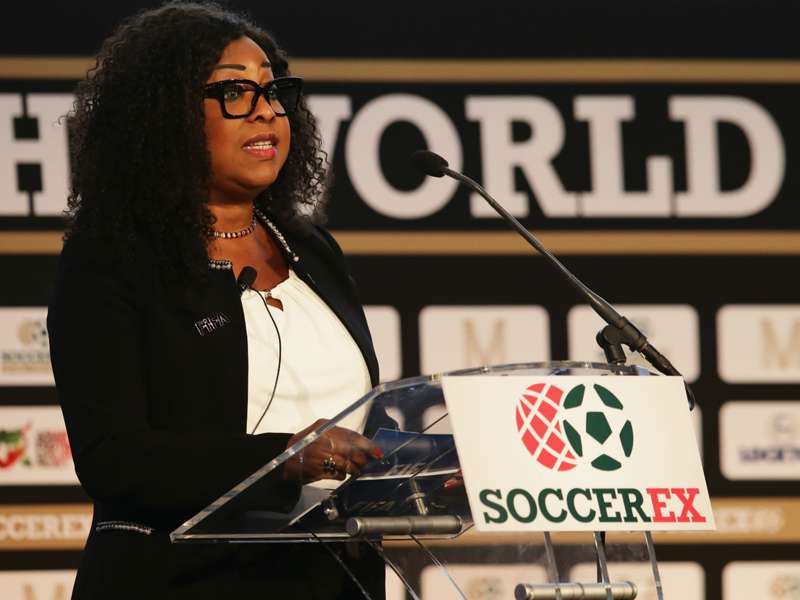 FIFA secretary general Fatma Samoura has defended the abolishment of the governing body's anti-racism task force, claiming a "strong" program will be put in place to tackle discrimination.
Concerns have been raised as to the timing of the decision to disband the task force less than two years away from the 2018 World Cup in Russia.
But Samoura, who was speaking at Soccerex in Manchester, England, insists there will still be a zero tolerance policy on any kind of discrimination based on the taskforce's recommendations.
"The task force had a very specific mandate, which, to our knowledge, it has clearly fulfilled," she said. "Their recommendations are now being turned into a program, and a strong one.
"My presence here is a testimony that FIFA has a zero tolerance policy on any extremism in regard to football, including discrimination on the ground of culture, race, sexual orientation or social expectation."
Samoura – who was elected to replace Jerome Valcke in May – also says that discrimination will remain at the top of the organization's mandate moving forward under new president Gianni Infantino.
"We can live with perception, but we are taking our role very seriously as the world's governing body for football in fighting discrimination," she said. "It's well reflected in the status of FIFA, and today our mandate is to ensure the provision for fighting any kind of discrimination comes with serious repercussions.
"The task force had a specific mandate that was completed in a specific time. They have given us recommendations and FIFA has acted. Discrimination is at the top for the new FIFA organization."