When Qatar was unexpectedly awarded the 2022 World Cup finals, there were serious questions raised regarding voting bribery and whether staging the tournament in the summer was even possible. Both of these concerns were valid – the Swiss judicial system is investigating bribery allegations while a winter World Cup is now a certainty.
But few people in the soccer world stopped to consider the collective human suffering that the Qatar World Cup would be built upon. And, five years on, it appears this should have been the top priority.
Human rights campaign group Amnesty International published a report Thursday that described the humiliating treatment of migrants in Qatar as a "stain on world football." The report exposes rampant forced labor practices witnessed at the Khalifa Stadium in the tiny Gulf nation's capital, Doha, and within the Aspire Zone, which surrounds the renovated venue.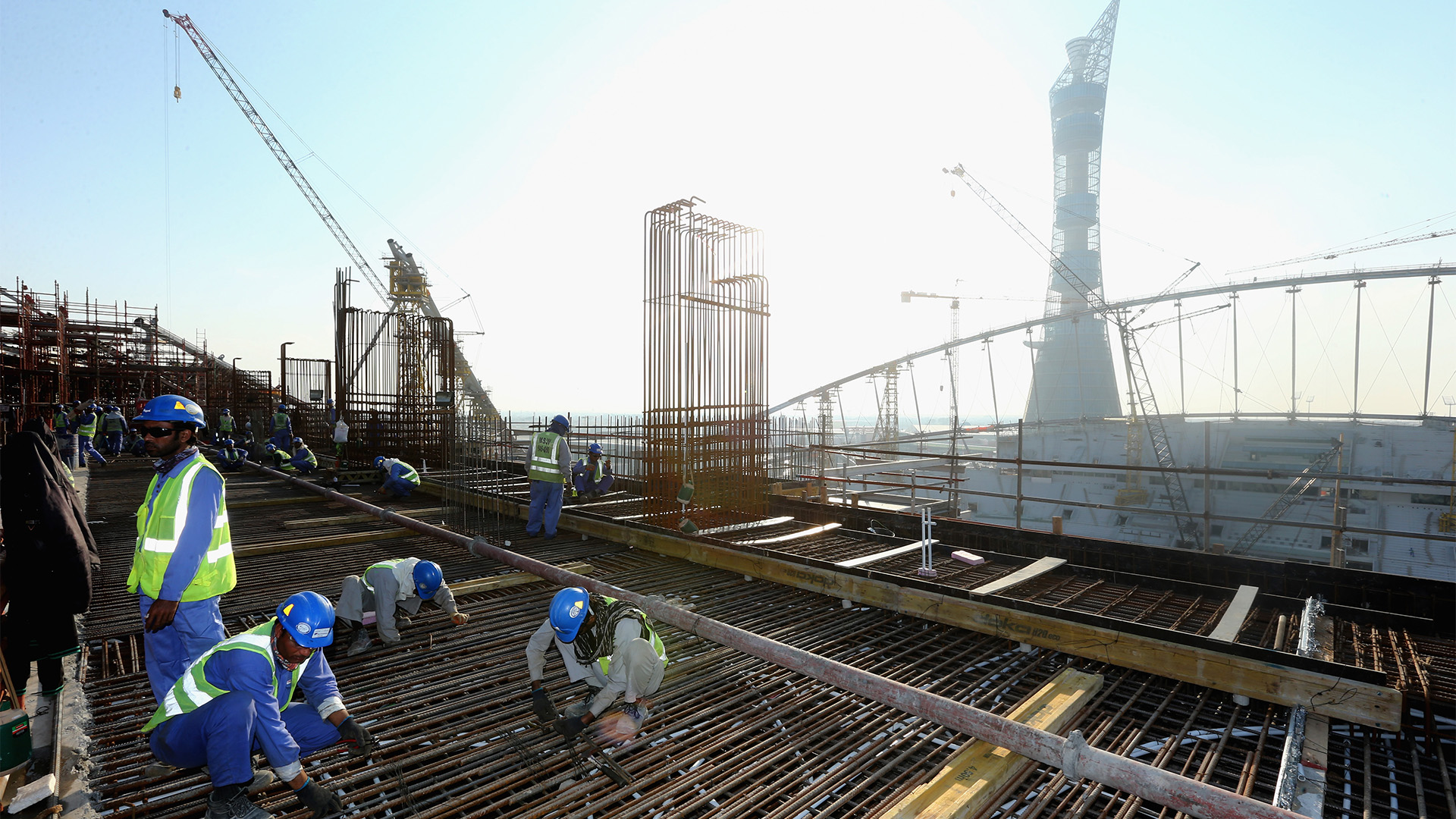 Nepalese metal worker Deepak — not his real name, which has been changed to protect his identity — told Amnesty: "My life here is like a prison. The work is difficult. We work for many hours in the hot sun. When I first complained about my situation soon after arriving in Qatar, the manager said, 'If you complain you can, but there will be consequences. If you want to stay in Qatar, be quiet and keep working.' Now I am forced to stay in Qatar and continue working."
Ninety percent of the working population in Qatar consists of migrants, many of whom flock from poverty-stricken nations such as Nepal, Bangladesh, Kenya, India and the Philippines. All of the 234 men Amnesty spoke to for this report said they took out loans to pay recruitment fees ranging from $500 to $4,300. When there are problems with being paid on time, the consequences can be dire, as highlighted by another Nepalese metal worker, Prem.
"My family is now homeless and two of my younger children have been taken out of school," the father of three said. "My parents had to shift to my brother's house in our village, but it is far and there are no facilities there. Every day I am in tension, I cannot sleep at night. This is torture for me."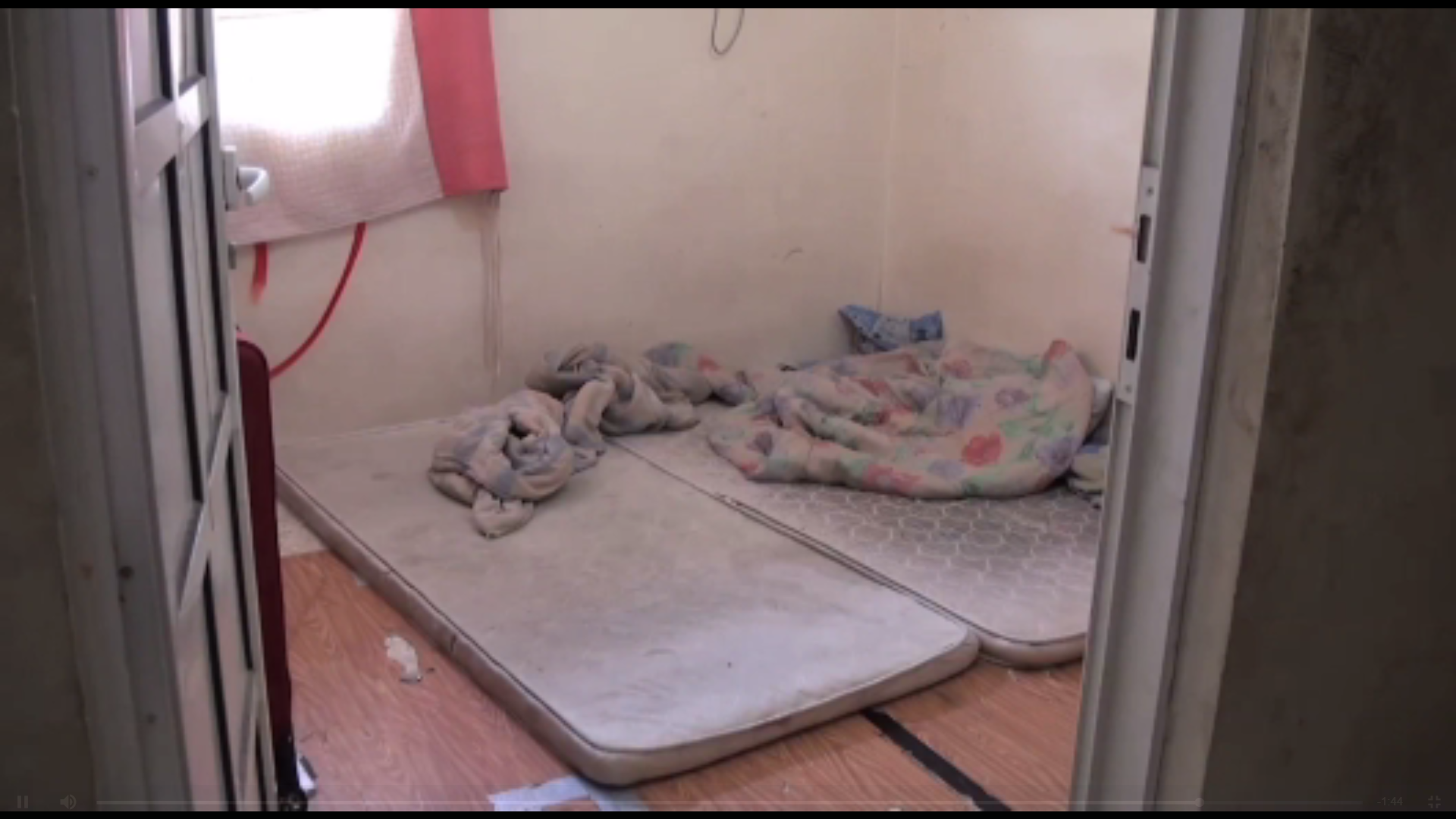 Amnesty's Gulf migrant rights researcher Mustafa Qadri, who edited 'The Ugly Side of the Beautiful Game: Labour Exploitation on a Qatar 2022 World Cup Venue,' explained the how squalid housing, poor medical care and inhumane working hours were taking their toll on migrants he interviewed.
"There was really appalling accommodation," he told
Goal
. "So walking into a camp with the smell of raw sewage in the air, flooding on the ground, toilets a few meters away from the kitchen area … absolutely filthy toilets and rooms were cramped with dirty, broken doors. Clear fire hazards — no fire alarms, no fire extinguishers, and some people were cooking in their rooms. There were workers who looked to be in a desperate situation.
"Some had basic injuries, things that weren't in themselves medically very serious like cracked open palms or broken legs but they'd not had access to medical care. If they took off a day to get that care, they weren't paid for that day.
"These are workers who wake up at 4:30 a.m., leave for work at 5:30 a.m., have a one-hour trip to the site, work in the sun all day, come back at about 6 p.m. The only time they have is to cook a few meals, wash their clothes, go to sleep, and have to work again. So really quite appalling conditions for dozens of workers."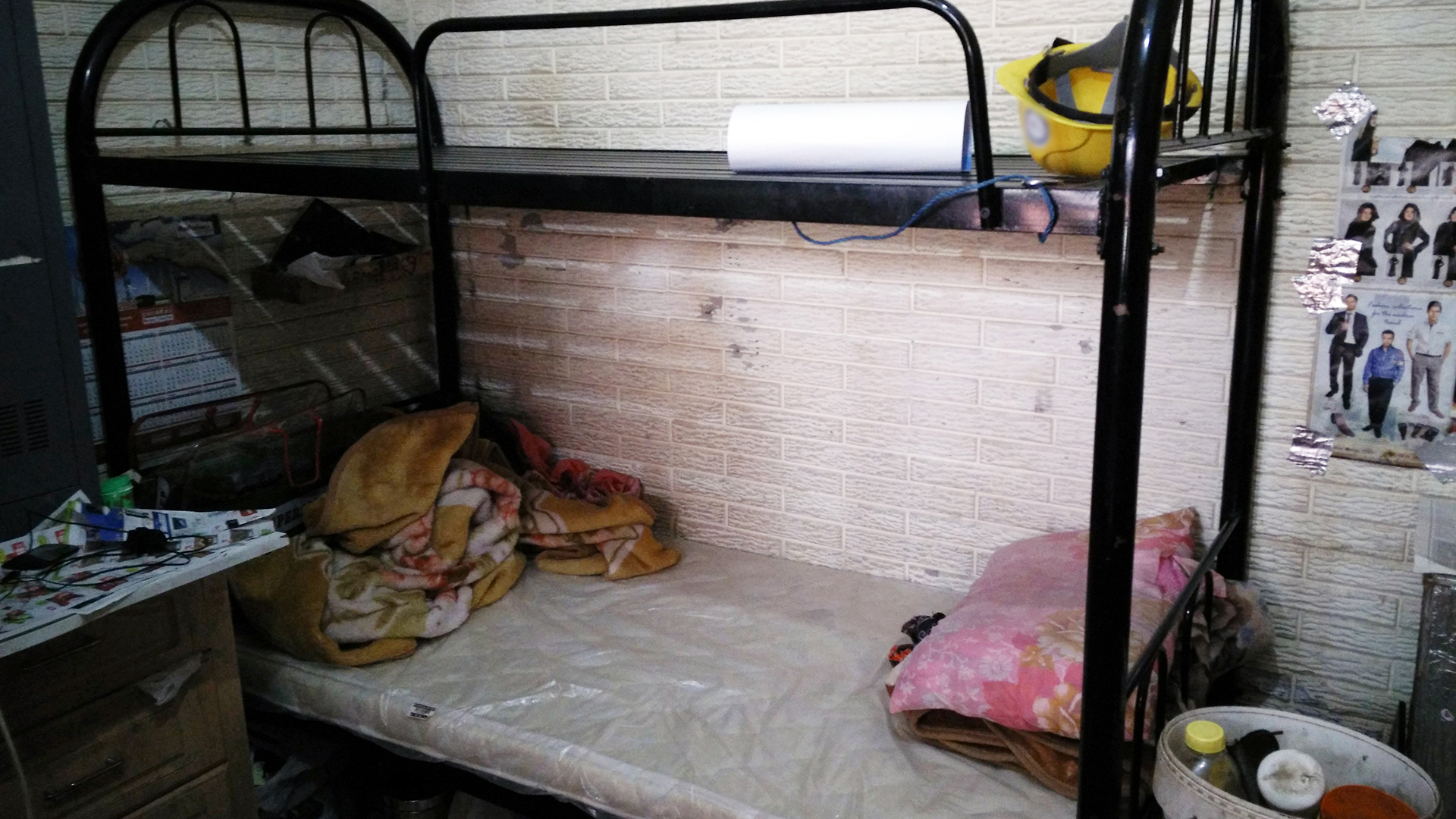 Qadri, a former journalist and lawyer, has worked for Amnesty for six years and is well versed on the alleged human rights violations in Qatar detailed by the organization's previous four reports since 2013. But the 18 months he's spent on this project represents the first time that the organization says it has found forced labor on a World Cup site.
"That's not just significant because it's to do with the World Cup," Qadri said, "but because World Cup sites are supposed to be the best sites in terms of welfare standards. You've got all this global scrutiny, you've got all these major international partners involved in it, but also the global delivery organization — the Supreme Committee for Delivery and Legacy — has what's called the workers welfare standards. These are binding standards that any business on a World Cup site has to abide by and include minimum standards for how you treat your workers. Despite that, some really terrible forms of labor exploitation are happening."
The Supreme Committee is adamant that conditions for workers at the Khalifa Stadium have improved, claiming large parts of Amnesty's study consists of testimony that's a year old.
On Wednesday, its website posted a story quoting Members of the European Parliament (MEP) lavishing praise on how Qatar is handling World Cup 2022 preparations. UK MEP Amjad Bashir, part of the visiting delegation, said: "You can never get everything right, but they have done their best."
Another UK MEP, Afzal Khan, referenced the negative reports about safety precautions for workers before adding with glowing approval that "when you are outside just listening to the media, it doesn't give you quite the picture as when you come and visit it."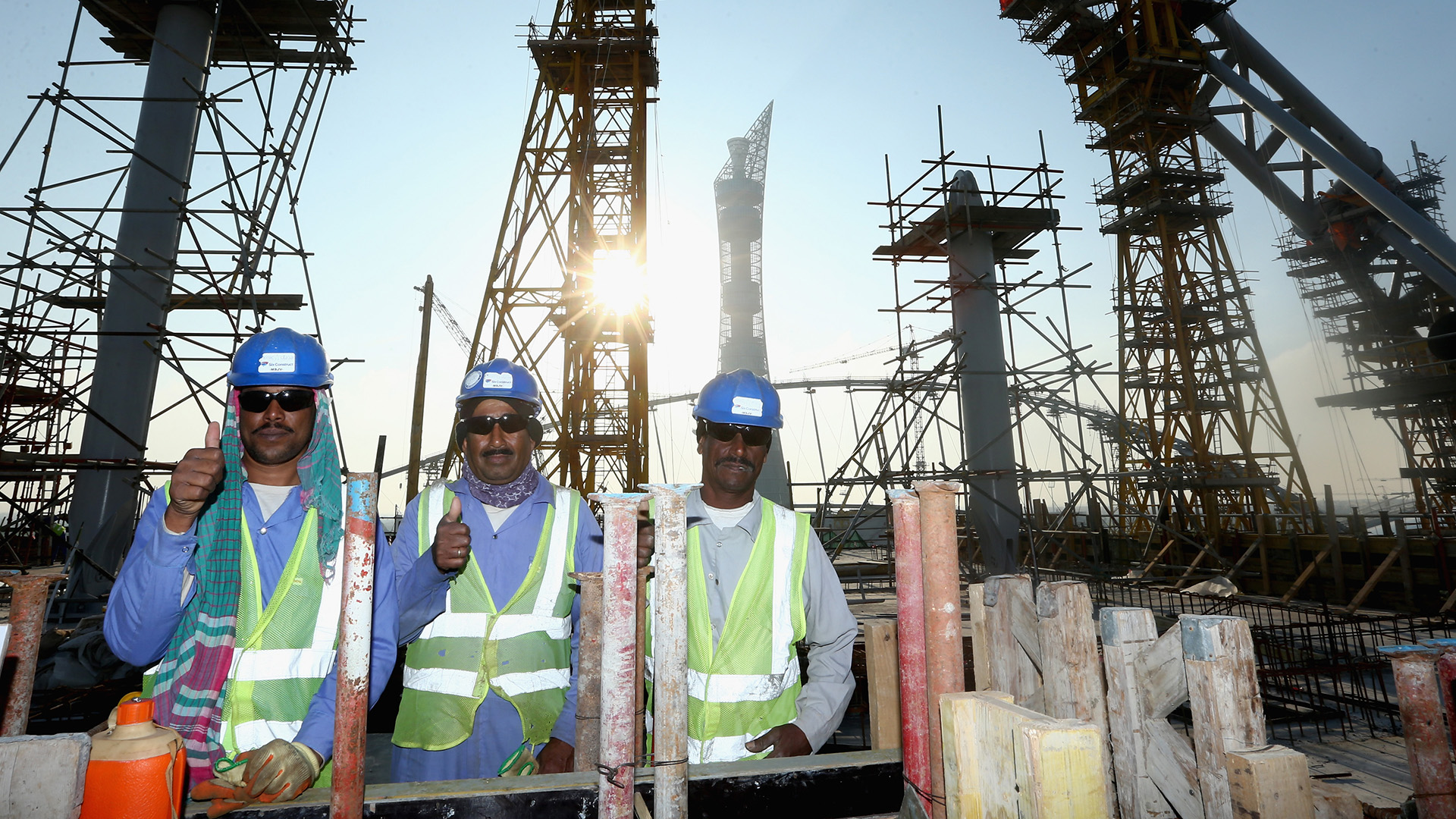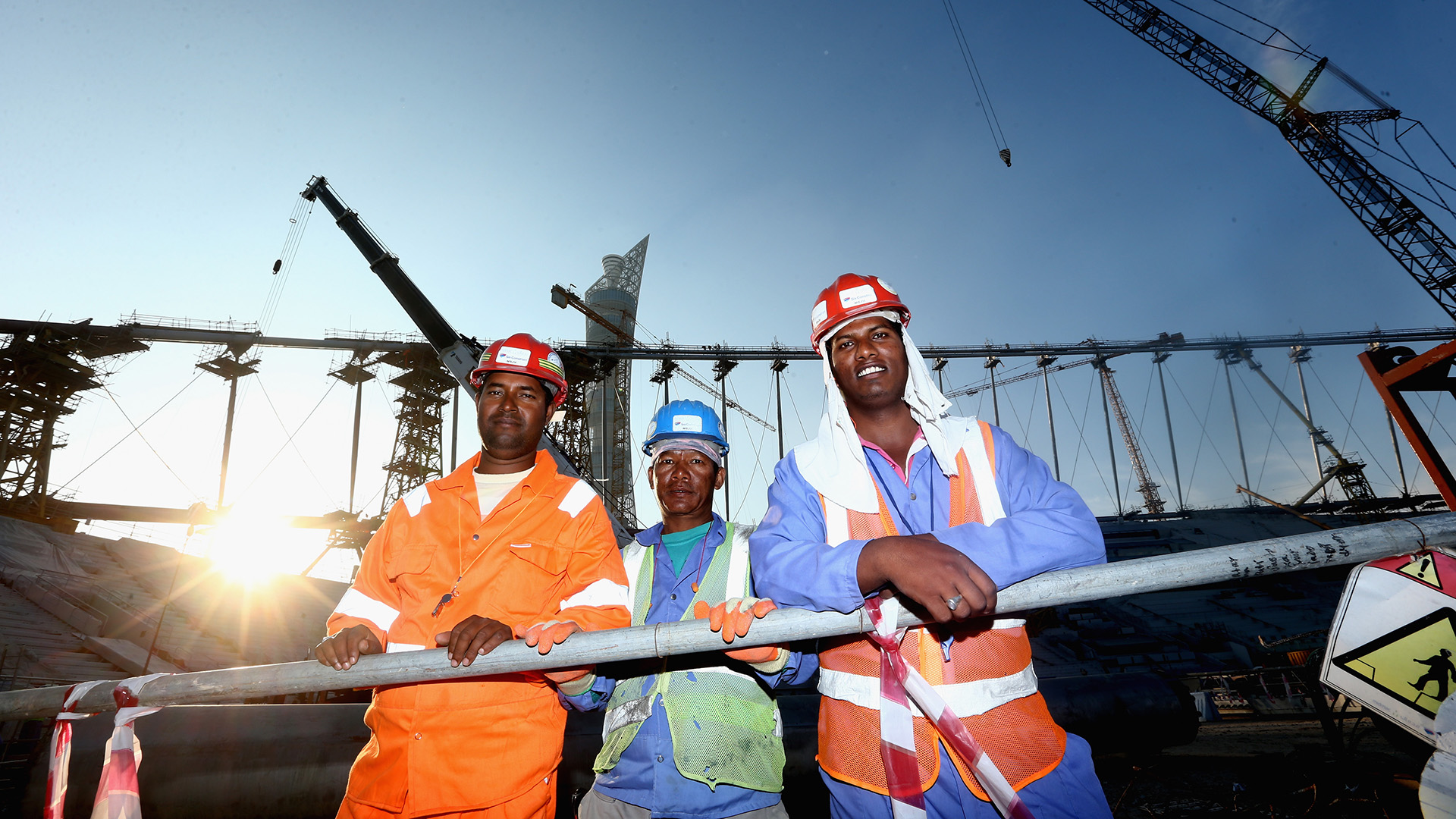 Qadri, however, claims first-hand experience of problems on his multiple research visits to the country with Amnesty – and not just problems for those employed by World Cup site construction companies.
"I was actually detained in Qatar. An abusive employer actually called the police and said, 'This person's trespassing.' It was just for six hours, there was a lot of discussion between Amnesty and the Qatari authorities," he said, explaining the working relationship that both strive to uphold.
"I was allowed to go after signing a statement saying that I would not trespass on any private property again, which was their way of saying that 'if we find you on any accommodation site again, then actually next time you'll probably get prosecuted.' That's another part of this picture. Workers who are already disempowered are also very hard to access so are really suffering in silence."
Why do migrants suffer so much in Qatar? The main reason is that companies are seemingly abusing the nation's kafala system, which is a form of employment monitoring for migrants used across the Middle East. Employers have a large amount of power over the movements of a foreign employee.
"Anyone who is a migrant, someone who is coming from abroad to work in Qatar needs to have a sponsor to work there," Qadri says. "That sponsor can be a Qatari national or someone else who has residency in Qatar. Now, under the law, you need your sponsor's permission to leave the country or change jobs, and there's some really serious practical implications to that. Passport confiscation is actually illegal under Qatar law — in practice it's the norm. Every migrant worker in Qatar, because of the Kafala system, is at risk of labor exploitation."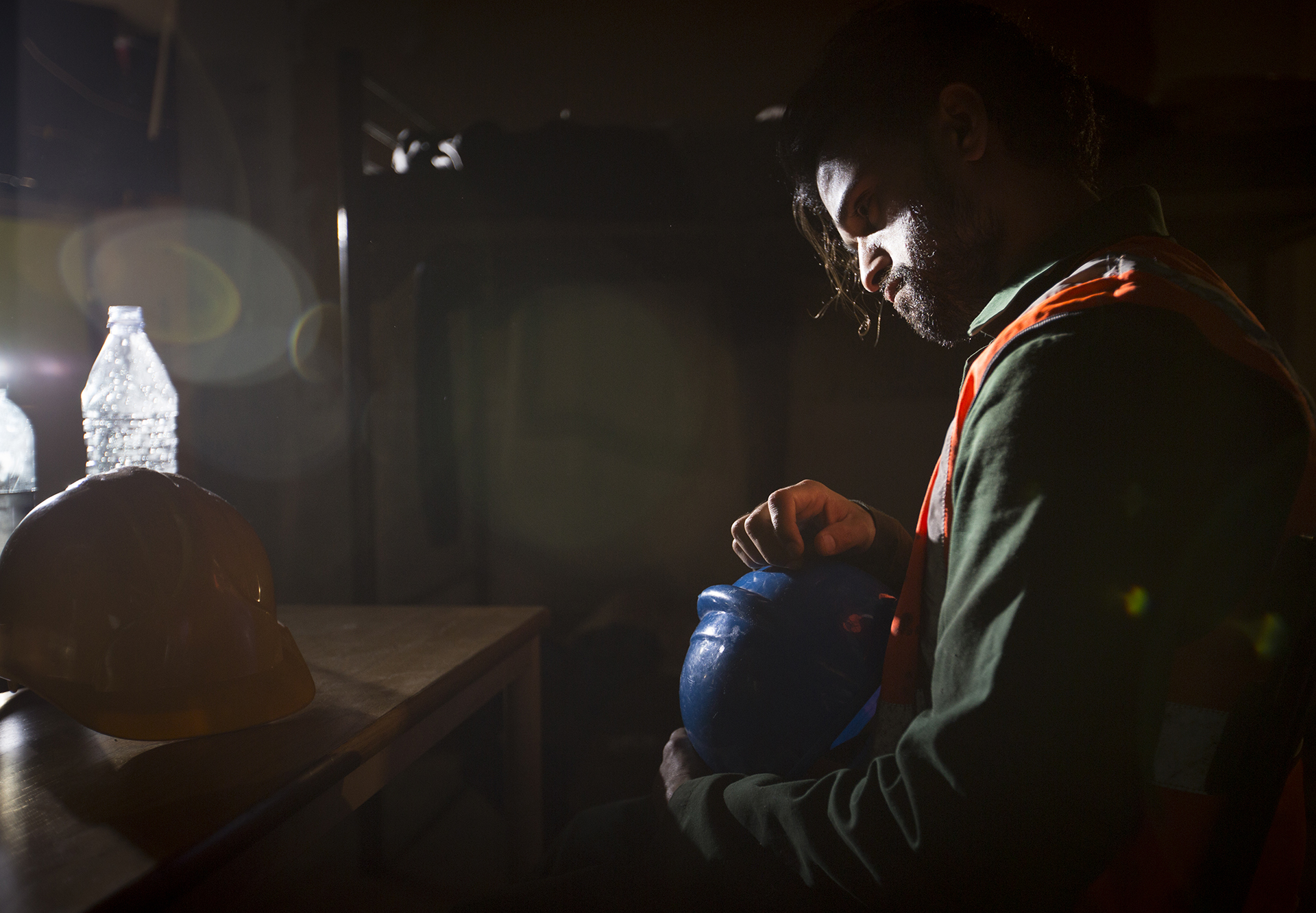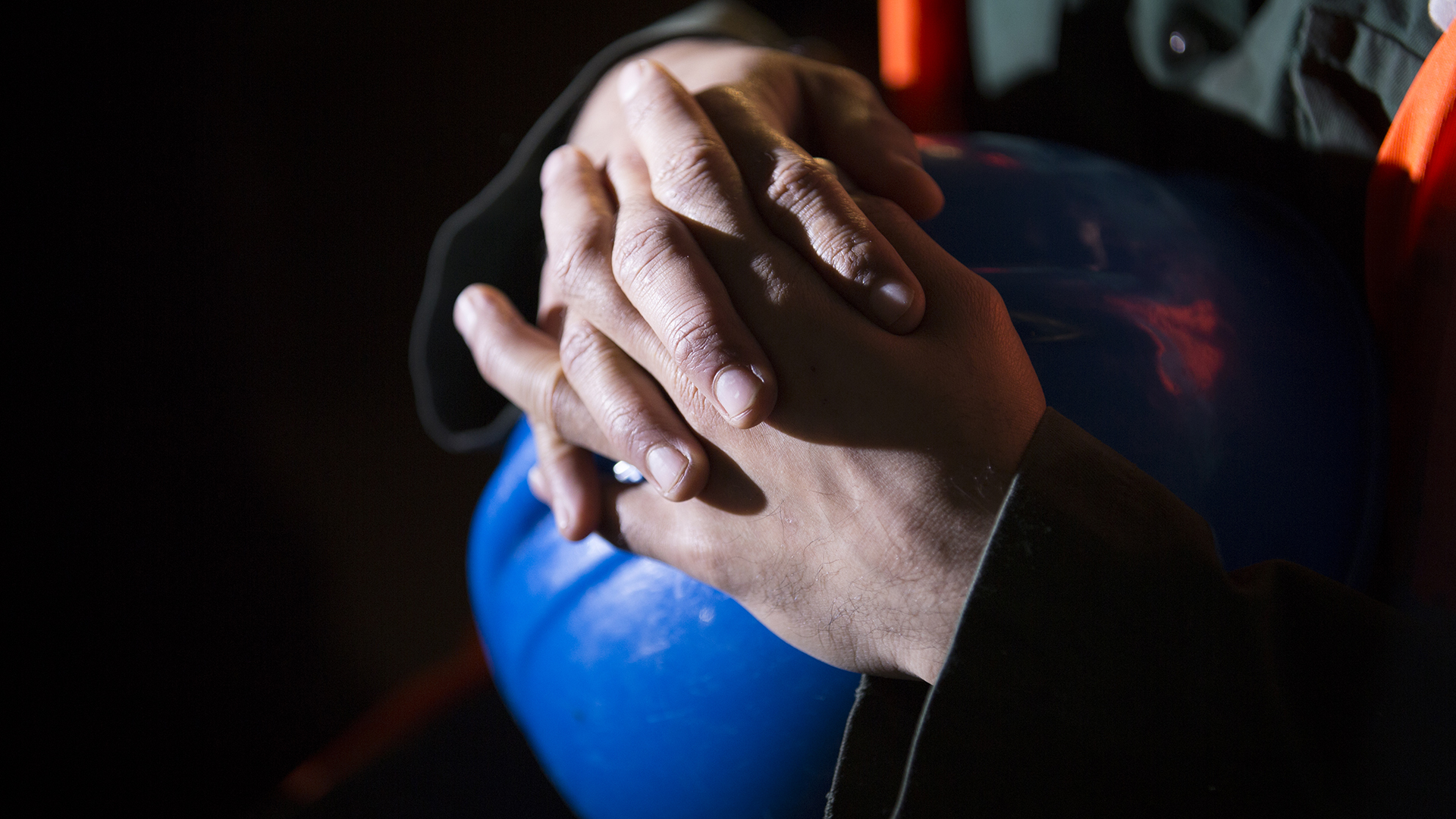 Being intimidated into silence, being paid months late without explanation or compensation, being refused permission to leave the country — it sounds disturbingly like modern slavery. But Qadri stresses the degrading treatment of migrants he witnessed wouldn't be classed as slavery, but other, just-as-troubling crimes.
"We're saying that under Qatar law there's human trafficking going on, we're saying also that it's forced labor," he said. "That means when you say to someone, 'You have to keep working. If you stop, I will penalize you'. They'd give you a threat of a penalty which is deducting your pay or keeping your passport. So even if we're not using the word slavery, what we're talking about are serious crimes."
The Supreme Committee stated Thursday that it is determined "the World Cup will act as a catalyst for change" and insists it has long since clamped down on companies mistreating migrants in Qatar.
"The tone of Amnesty International's latest assertions paint a misleading picture," the Supreme Committee's statement reads. "Amnesty International's investigation was limited to just four companies out of more than 40 currently engaged on Khalifa International Stadium. The conditions reported were not representative of the entire workforce.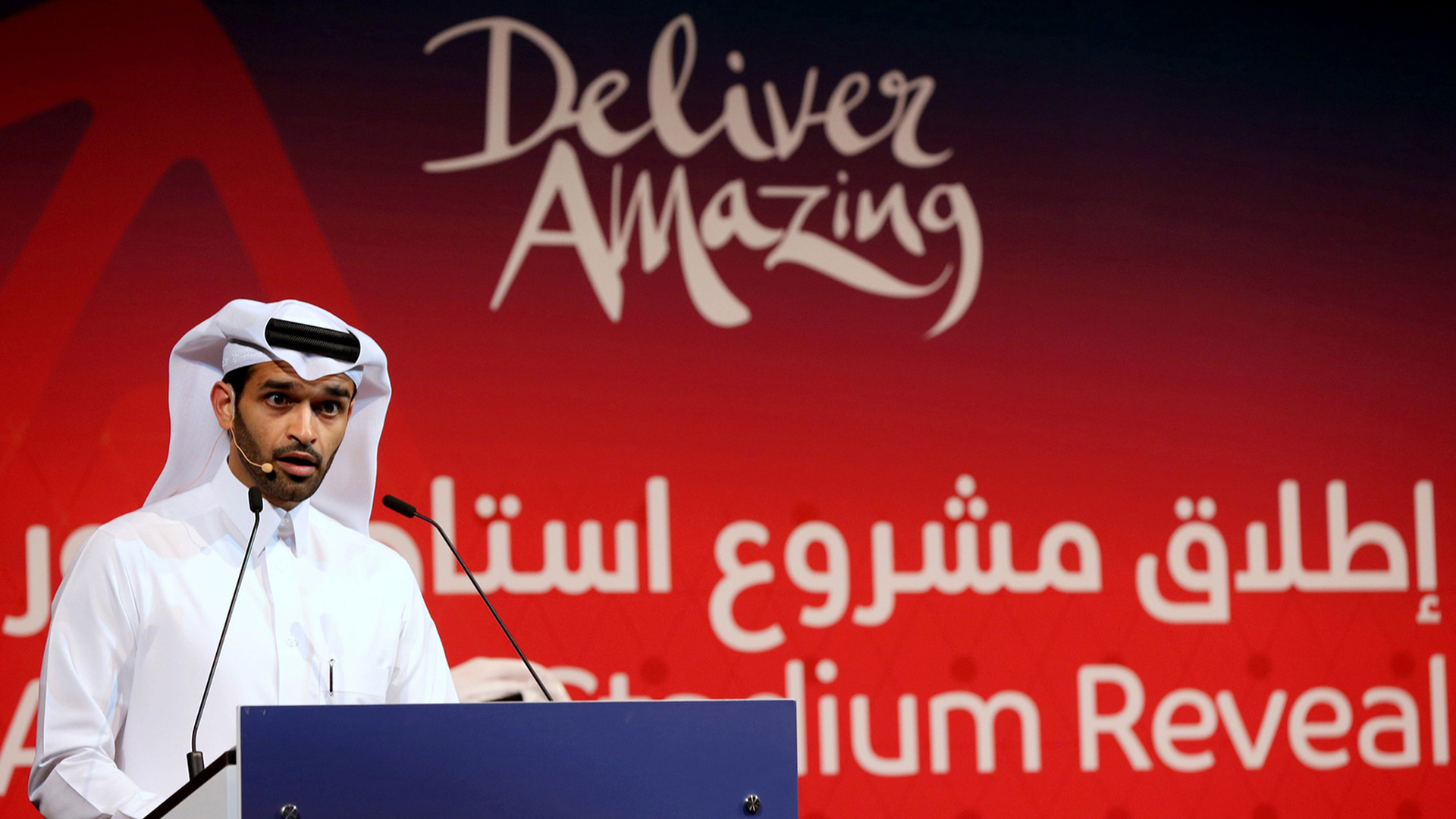 "As the result of the Supreme Committee's continued enforcement and monitoring efforts, many of the issues raised had been addressed by June of 2015, months before the publication of Amnesty's report."
The statement's wording makes it appear like the Supreme Committee's vigilance acted as the catalyst for change, but that's not the picture Qadri paints. He claims action was only taken because of letters Amnesty sent requesting access.
"These companies told us that 'your research was up until May last year. In fact, from June onwards last year, we've been putting workers in better accommodation,'" he said. "But it turns out that the reality is that the gardening company only moved the workers to the better accommodation three or four days after receiving our letter. So they lied to us. They're really failing. It shows that, in fact, at the present time, this World Cup is actually being built on labor exploitation."
It's not just authorities and companies within Qatar that are condemned in Amnesty's latest report. FIFA, which awarded the 2022 World Cup to the country in December 2010, faces page after page of criticism for what the human rights organization perceives as ignorance and inaction.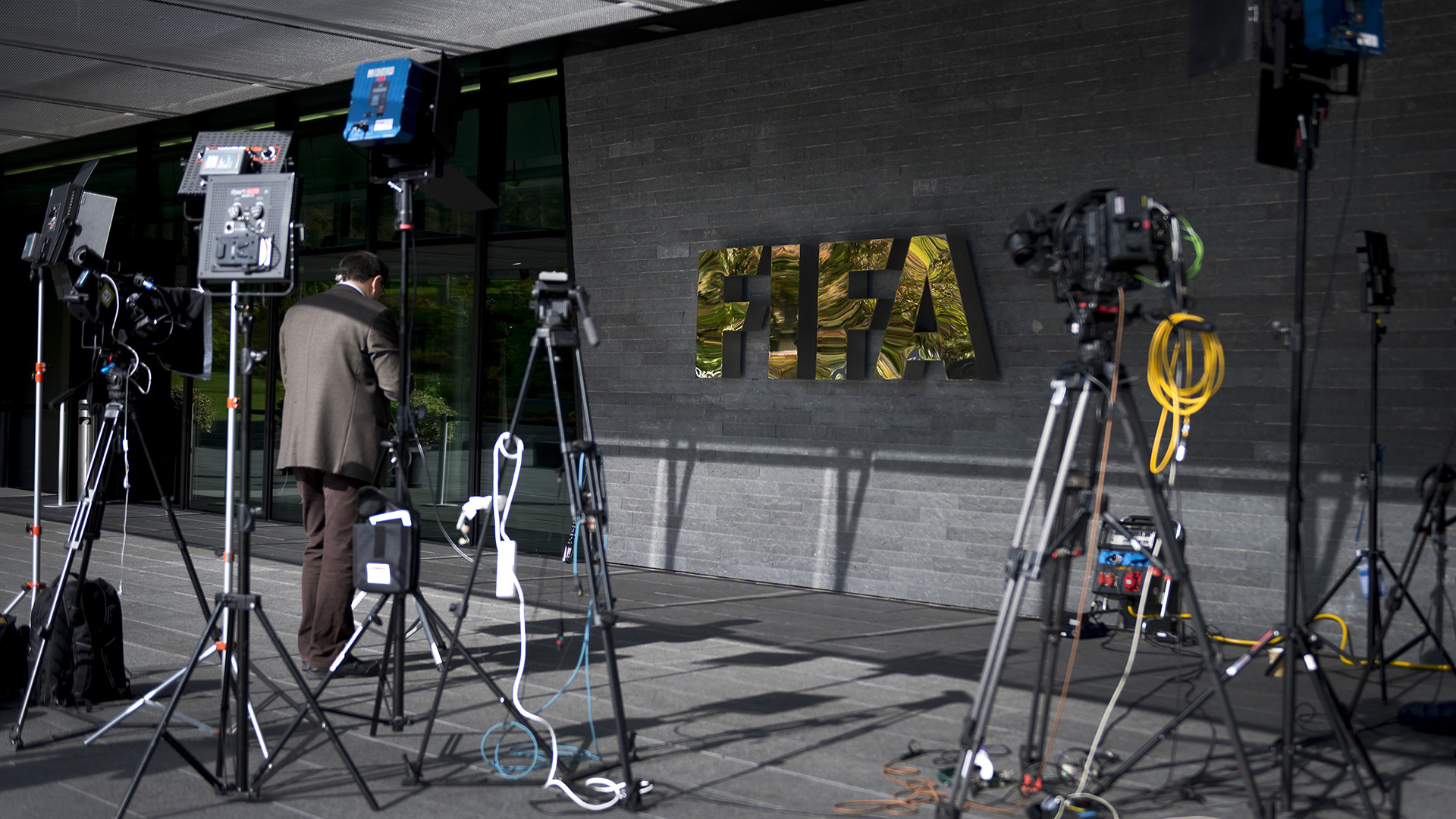 In its favor, FIFA hired a former United Nations representative, John Ruggie, in December 2015 to provide human rights recommendations in an independent review of its policies and practices, which is due imminently.
But why did it take five years from handing its prized tournament to Qatar for FIFA to start considering the human rights implications of its decision making? It's a question that greatly frustrates Amnesty's Qadri.
"FIFA knew or should have known that labor abuse was chronic in Qatar," he said. "It's done nothing concrete to make sure that there's no labor abuse as a minimum on World Cup sites. It's really done nothing. It is totally FIFA's fault. We need to see fewer statements and more action."
Newly elected FIFA president Gianni Infantino has an excellent opportunity to turn the page on a black 12 months for the organization. Sepp Blatter's FIFA had become synonymous with everything wrong with football, now Infantino must make sure his "new" FIFA is one of integrity and consideration.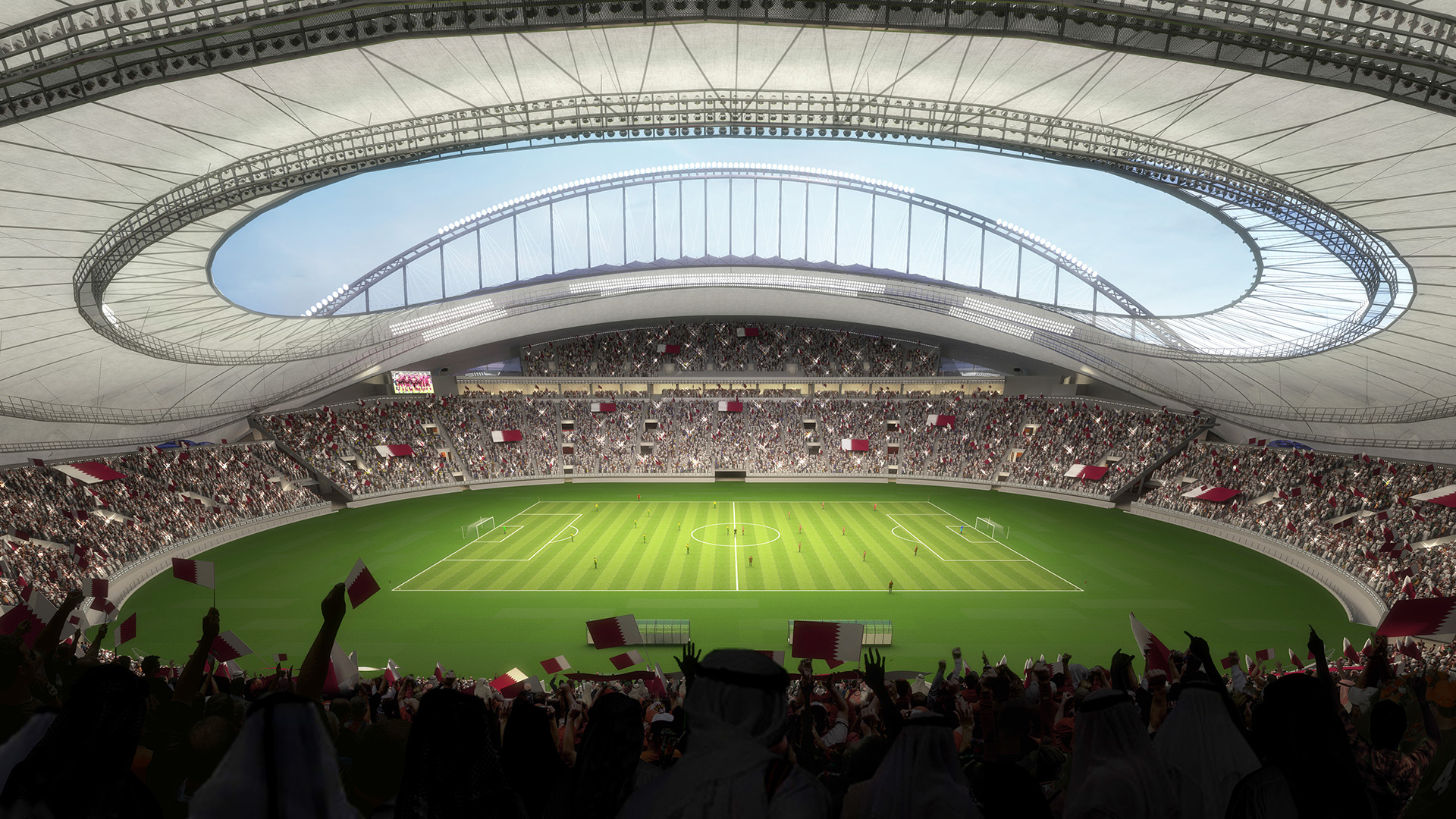 Qadri's advice for the new FIFA chief? "Go straight to Qatar, go see the situation for himself," he said. "If he finds exploiting practices, what will be the final straw that will make him say 'if these steps are not taken over a very short period of time, we will then be looking at very serious repercussions for Qatar.'
"We need to see FIFA use the stick — we haven't seen that. We need to see him not just making statements saying he's worried or appalled by human rights abuses, but what are the concrete steps he'll take as the leader of FIFA to make sure that its activities are not resulting in human rights abuses."
In the same way that FIFA was forced to reform when shamed publicly over its prevalent corruption, a similar stance of the behavior being unacceptable could force it to speed up its human rights improvements.
But while over 400,000 votes will be cast in the Legends World Cup semifinal between Cristiano Ronaldo and Lionel Messi, there's so far been far less interest in acknowledging that the actual World Cup "is being built on labor exploitation," as Qadri puts it.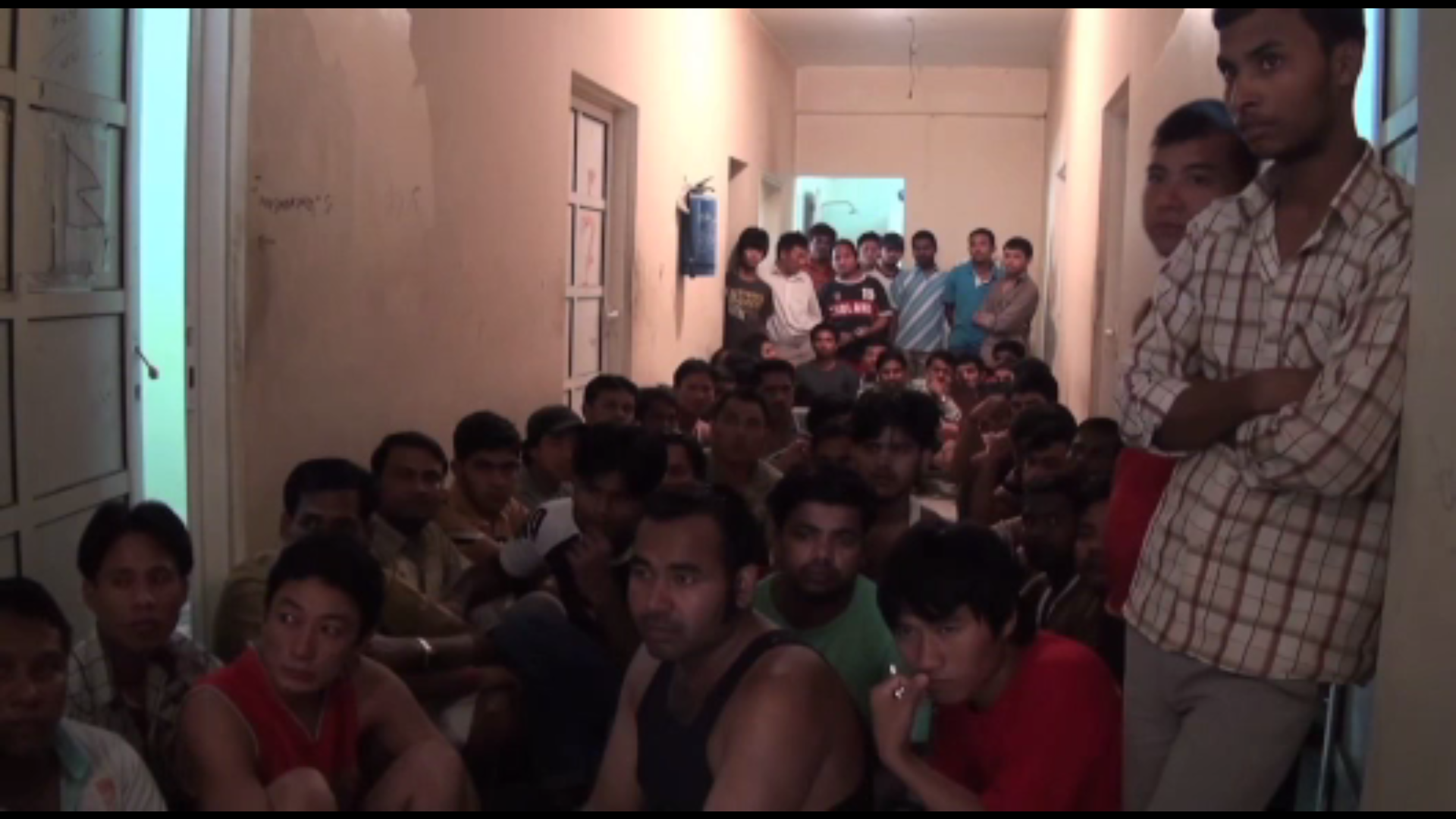 "The No. 1 person that can change things is actually the reader of
Goal.com
," he continued. "Because it's people like that, if they start caring about what is happening and if they start realizing that this tournament, this game that they love, is being built on the exploitation of men who are not very different to us. If we let it known that we will not stand for that ..." he added, trailing off with obvious implication.
"The world is looking at Qatar. The only thing we think about when it comes to Qatar is the World Cup. They can't say, 'Stop looking at us, stop complaining about us.' No — the world is looking at you, you've willingly put yourself under the spotlight so now it is the opportunity. And that's the positive end of the story — this is an opportunity for Qatar to actually address its problems. We're saying to Qatar: 'We think you have the ability to address it, so start addressing it.'"
FIFA can dream up wonderful World Cup plans and Qatar can design magnificent stadia, but there is a real danger that thousands of miserable migrant workers are experiencing a nightmare existence under their noses.
It's six and a half years until the 2022 tournament is set to begin and celebrations will erupt across the smallest nation ever to host a World Cup. Tomorrow is too late to be putting human rights abuses first.