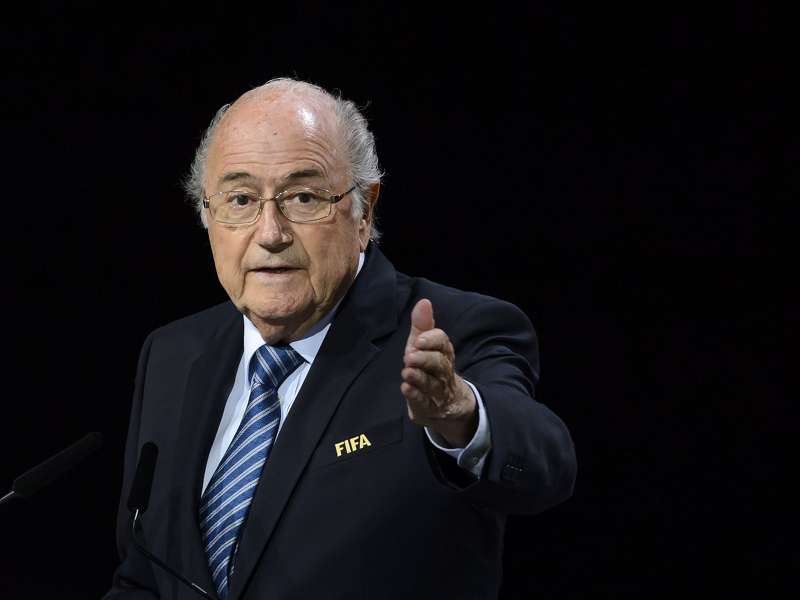 FIFA president Sepp Blatter has accused UEFA of a campaign of hatred following his re-election Friday.
After a week that has seen FIFA embroiled in turmoil following the arrests of a number of officials, the Swiss was elected into a fifth term of office at the head of the game's governing body after seeing off the challenge of Prince Ali bin al-Hussein.
UEFA president Michel Platini said earlier this week that he had asked Blatter to step down from his role following the scandal, which has seen several officials indicted on corruption charges, with a potential boycott of World Cups 2018 and 2022 by European nations being mooted.
Blatter, however, has branded UEFA's rhetoric as little more than hate-mongering and issued an ominous warning to Platini.
"It's hatred, coming not only from one person at UEFA but the organization of UEFA, who can't accept that it was 1998 when I became president," he said, speaking to Swiss television's RTS. "The journalists made a deal: Blatter out. I forgive everyone, but I do not forget."
Asked about UEFA boycotting FIFA events, he added: 'We cannot live without UEFA and UEFA cannot live without us."
Blatter also accused England and the United States of orchestrating the timing of the Zurich arrests because the nations feel aggrieved at having lost bids to host the next two World Cups.
"If they have a financial crime that regards American citizens, then they must arrest these people there and not in Zurich when we have a congress here," he said. "This corruption affair is between North America and South America. It was taken to Zurich and they say it is FIFA. No one is going to tell me that it was a simple coincidence that this American attack came two days before the FIFA elections. It doesn't smell right. This has touched me and FIFA.
"Not only did they try to denigrate me but also they used the moment to say, 'This is the time to go.' Then it was said, 'We are going to boycott the congress.' But where are we? Where is the sportsmanship? There are signs that cannot be ignored. The Americans were the candidates for the World Cup of 2022 and they lost. The English were the candidates for 2018 and they lost, so it was really the English media and the American movement."
//